I have been on vacation in Portland OR for the last week. It has been a fantastic trip. Spending time with loved ones, drinking cappuccinos, and having access to stores I don't normally have the ability to go to. I visited one of my favorites a few days ago and purchased a bag of yarn. It was not a pre-made bag of yarn but I purchased enough yarn to fill a bag…thus the title. Yarn is such a source of inspiration for my pattern designing. I always find inspiration in high quality yarns with beautiful color to them. Just processing these pictures I have been imagining what projects I am going to do with each of these beauties!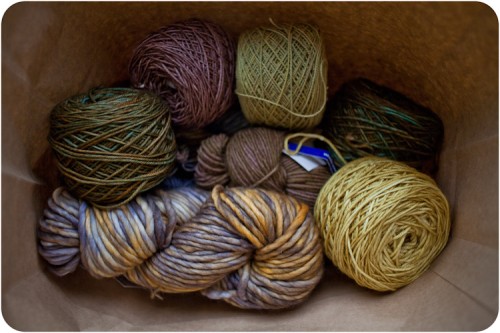 One of my favorite skeins is a sock yarn from A Verb For Keeping Warm.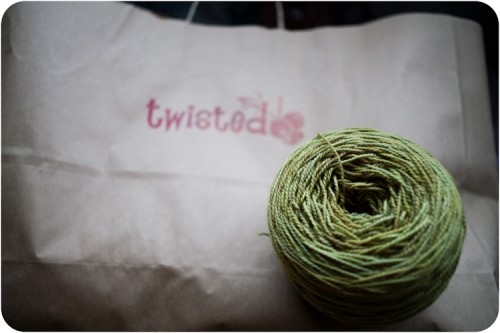 More pictures to come!