One year ago I posted my first pattern on Etsy and Ravelry. I am so thankful to all those who have helped me along the way. My husband who encourages me, keeps me technically current, and takes amazing photos. My wonderful Tech Editor Jules, who has to deal with all my spelling and grammar errrrrrrrors. Fellow designers Amanda Keeys, and Sivia Harding who encourage me and help me along the road of pattern designing. There are many more of you who have emailed me corrections (thank you!), tested patterns, and sent me thoughtful comments and compliments. I am so thankful to you all! Thanks for helping make the last year so wonderfully fulfilling.
In honor of one year I am introducing TWO new patterns. Also for today only I am discounting all my patterns to $3.00 apiece! If you are a Ravelry member the Double Take Cowl/Hat is $2.00 for today and will be $3.00 any other day. It pays to be on Ravelry!
Double Take Cowl/Hat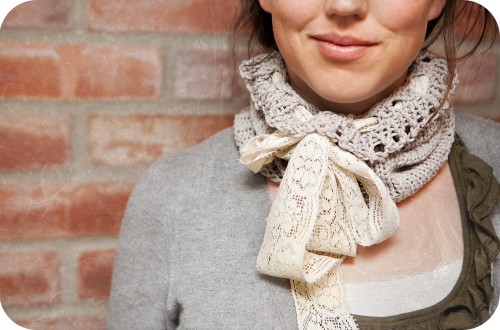 Who says that knitted accessories have to be warm and cozy? With a light, breathable fiber such as cotton, you can make a wonderfully versatile Spring and Summer cowl that doubles as a hat! It will add a little extra personality to your favorite outfit and keep your neck warm on those cool spring/fall days.
Use your favorite ribbon or lace to provide the personal touch to this loose and breezy cowl. For example, I used an absolutely delicious piece of vintage lace I found in my grandmothers sewing closet!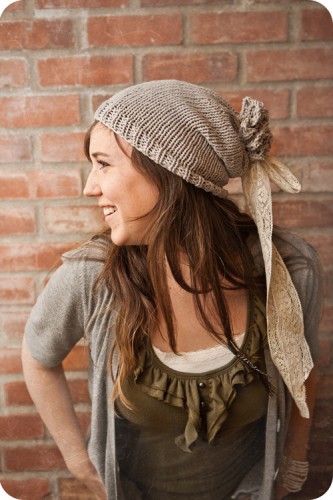 Thick and Thin Stripes Head Wrap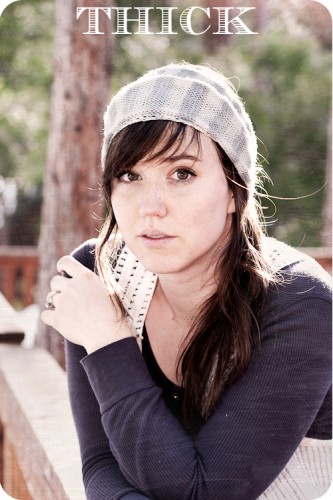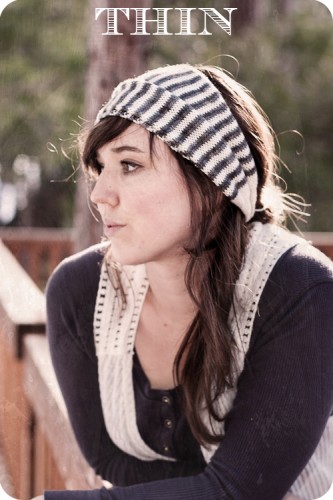 I adore stripes. So I decided to incorporate them into my newest head wrap pattern. This pattern includes instructions for both the "thick stripe" and "thin stripe" head wrap pattern (as pictured above). This pattern calls for sock yarn and is a perfect stash buster!