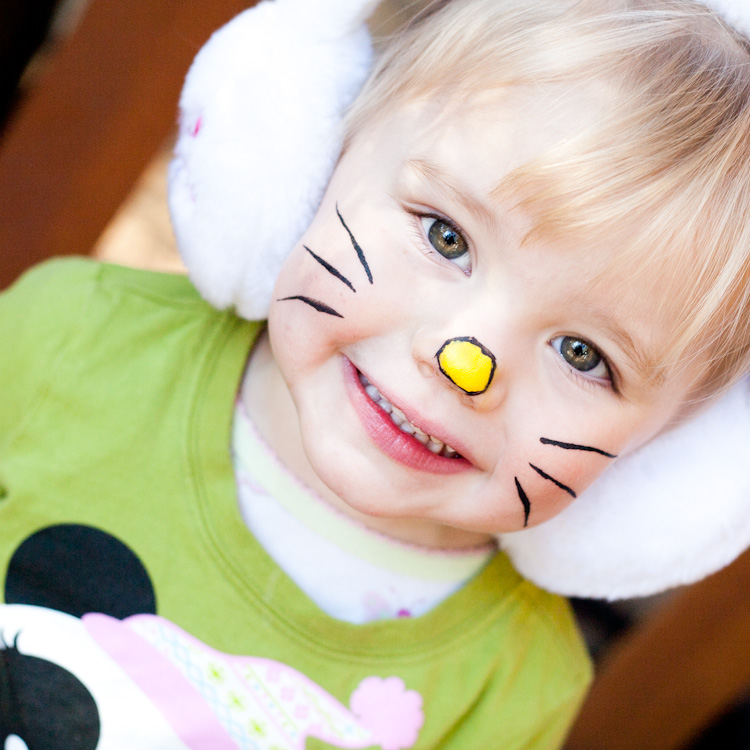 I am not the most experienced at Halloween costumes, believe it or not. My daughter wanted to be Hello Kitty for Halloween. Because I like to be able to reuse items from the costume, and also because my daughter already dresses like Hello Kitty. I thought I would use what we had on hand mixed with a few things I found at the store. If you need a last minute idea this face paint is easy.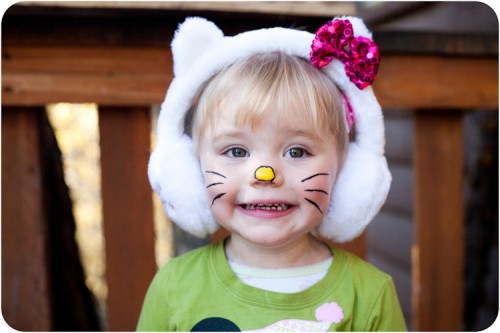 She loved the look so much I had to dress her up several times. The makeup has also been repeated several times as well. Hello Kitty is as simple as three whiskers on either side and an oval yellow nose with a black outline.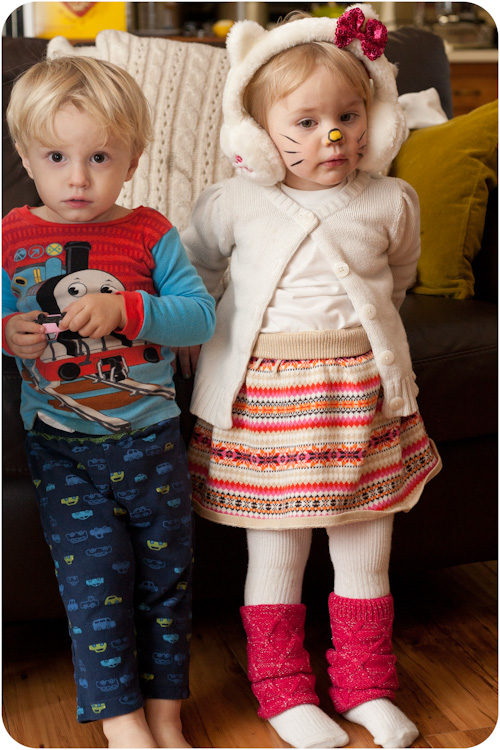 I used these adorable leg warmers I found at Target and this knit skirt to make up her outfit. It was perfect! Top it off with Hello Kitty Ear warmers (also purchased at Target) and you have the perfect combo.
Here is another one of her outfits. The possibilities are endless! As long as you keep them happy…right?