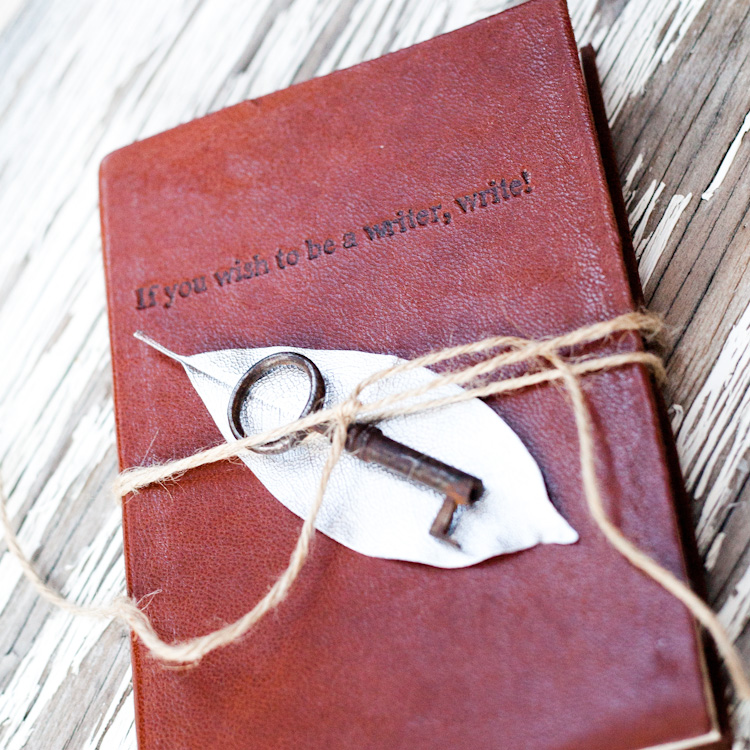 Because of how far away I live from civilization (approximately 2 hrs) I like to think about holiday decor and wrapping early. I had the idea this year to use mostly organic things to wrap gifts and decorate my house. It helps that I have a love affair with twine, pinecones, and everything else organic. I was really excited when I found these dried leaves at JoAnn's Fabrics this year. I had the idea to make them silver to add a bit more holiday feel. I think I will use them both as natural and silver because they look so great either way.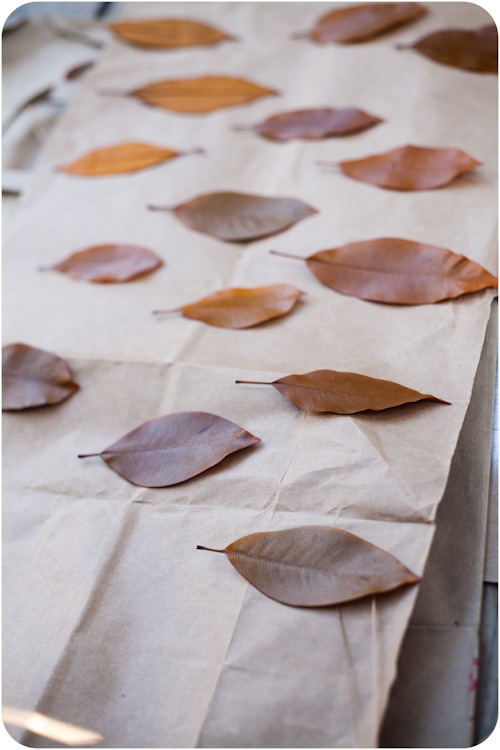 All you need is some dried leaves, collected by yourself, or you can find them in the dried flower section at JoAnn's, and some silver spray paint.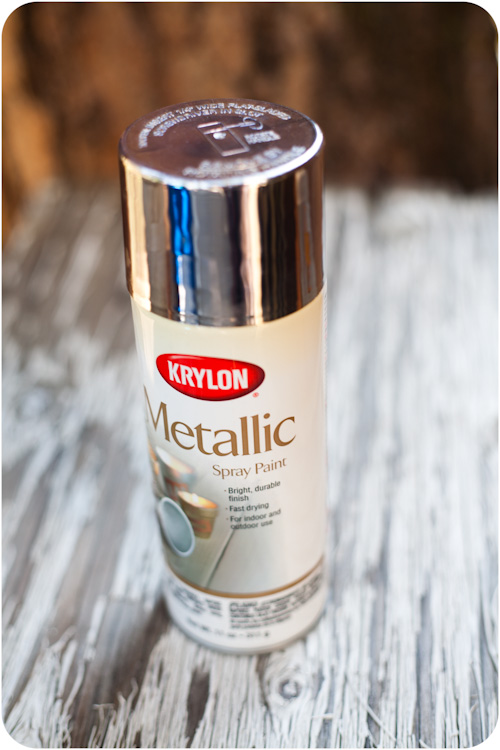 If you place the leaves on some nicer paper while you spray them the result is beautiful and perfect for wrapping paper.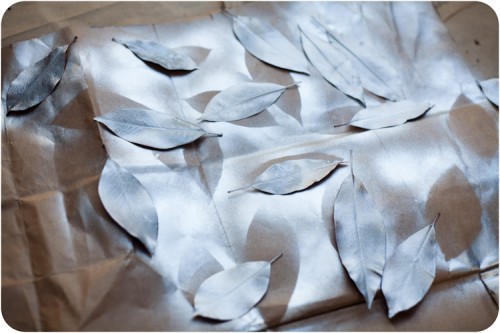 Once you have given the leaves a bit of time to dry flip them over and spray the other side. It helps if you spray straight down on the leaves as they are light and will move about.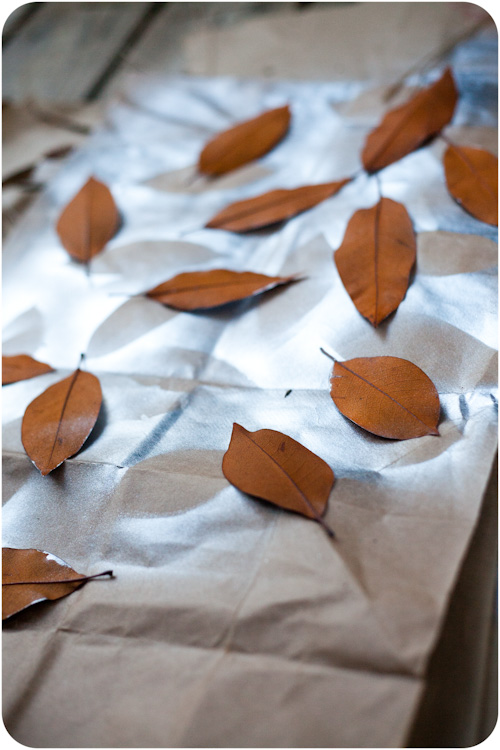 Once you have sprayed the other side, and let them dry, you can use them in your decor. Or to add a little something extra to your gift wrap. I have even used them as gift tags. Just use a fine point sharpie.
I have a compulsion to purchase beautiful journals. I always find the best journals at Home Goods. Real leather, made in Italy, and usually only $10.00. This is one of my favorites I have found. They make the best gifts.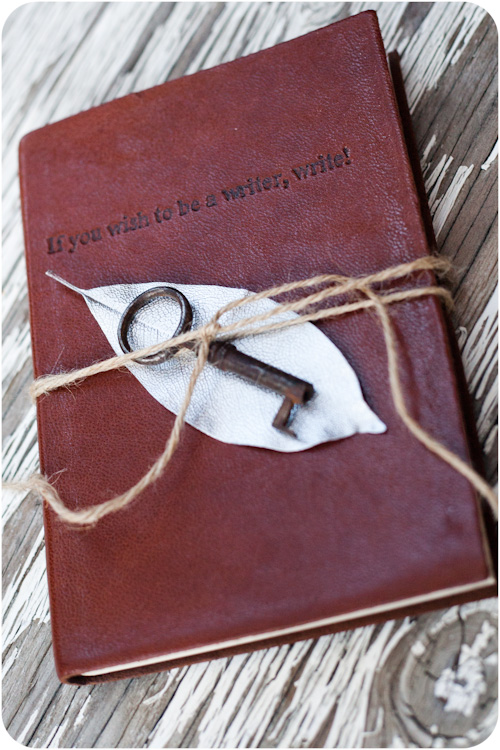 Also this coupon is still good for the day. 20% off everything in my knitting pattern shop. Just use the Coupon Code: GIVWY1 when you check out. This coupon is good through the weekend. It expires Sunday night. Enjoy!