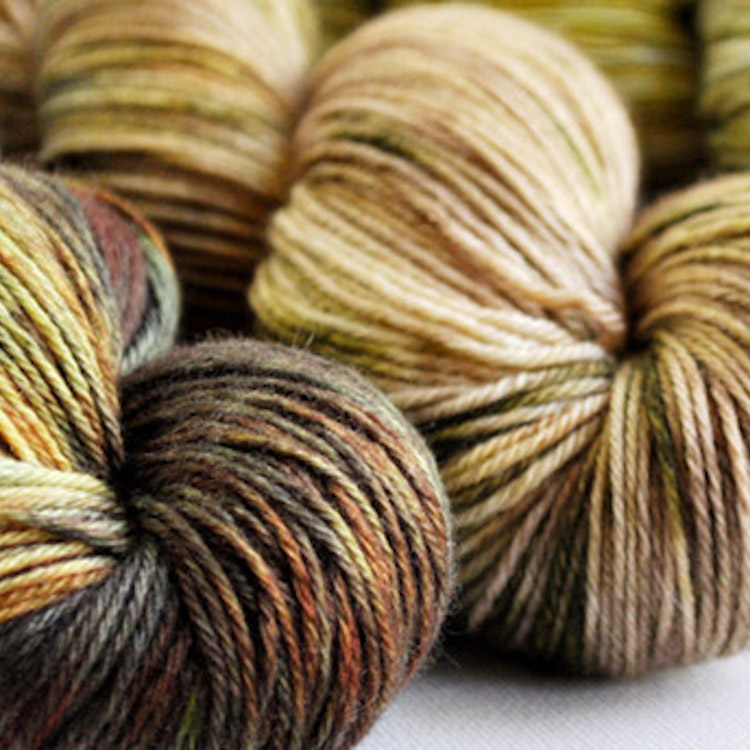 Inspiration is Everywhere
I have been waiting to do this post until I was ready to release my newest pattern. My most recent pattern like many others was knit up using Skein Yarns. I knit this head wrap up in her Marino Silk Worsted weight yarn.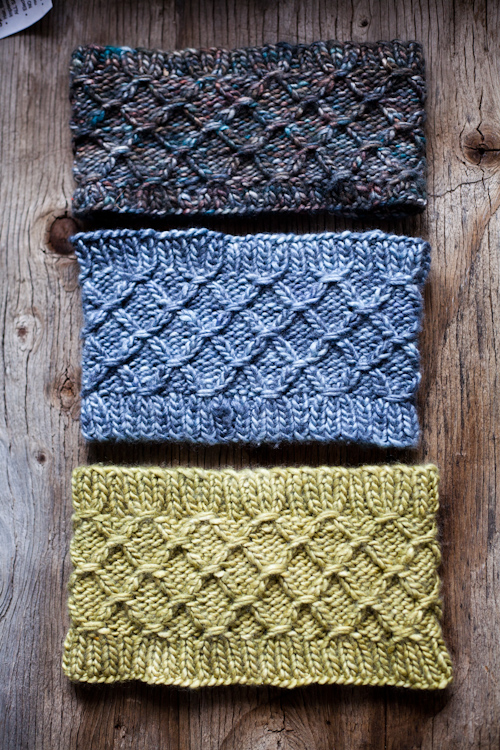 Colorways from Top Down  1. Inkstone  2. Pastel Sky  3. Wild Apple
I also knit this head wrap up in Spartan Merino Worsted which Skein does not offer for sale any more but is very similar (slightly heavier gauge) to Malabrigo Merino Worsted. I used this head wrap in my pattern photos because it best fit the look of the photo shoot.
I asked Kristin (the fiber artist who started Skein) if she would be willing to do a short interview. She has been such an inspiration to me through her brilliant color ways I thought it would be fun to know just a little bit more about where her inspiration comes from. She also was kind enough to send me a few pictures.
Q: How did you get started in dying yarns?
Skein: It began as a fun thing to try with some Kool Aid, then I started buying a few professional fiber dyes to experiment with and before I knew it, dying yarn became a full blown hobby and now it's my full time job.  So it really began as a curiosity and I loved it, so I never stopped.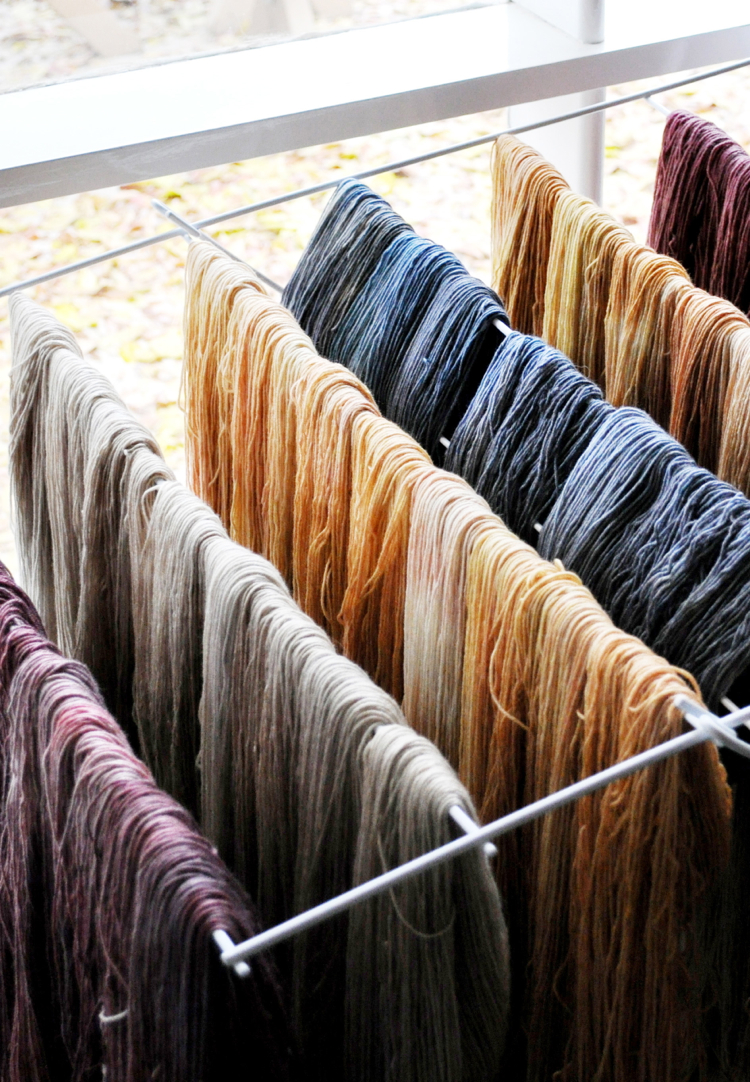 Q: Where do you find inspiration for your colourways?
Skein: Everywhere!
Q: What would you say is the most rewarding part of what you do?
 Skein: Being a part of the fiber/knitting community.  It's wonderful how many people I've met from all over the world, everyone is really supportive and there are so many creative people, I find it very inspiring!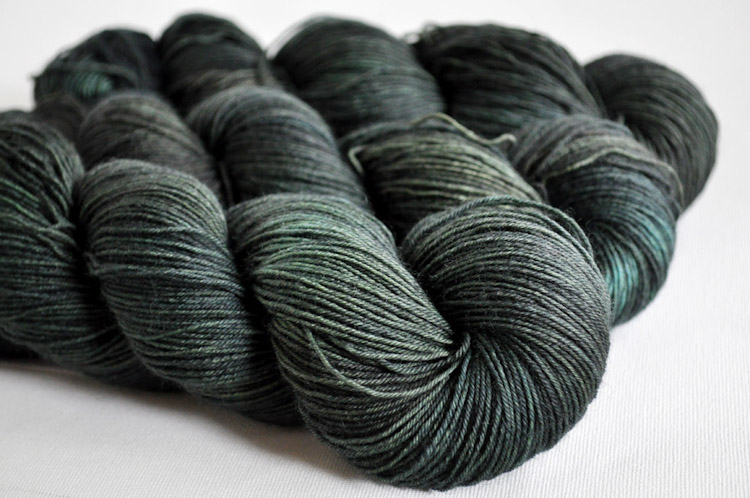 Q: How does your experience as a knitter effect what you create?
Skein: I would say quite a bit.  When I first started dying yarn I wanted my variegated yarns to knit up into a fabric with 'dappled' colours and minimal pooling so I came up with a way to apply the dyes to get this effect.  I've never really thought about it until now but I guess when I'm creating new colourways, I like to think how the colours will knit up and then decide how to apply the dyes.
Here are  a few more photos that are all from Skein Yarns website.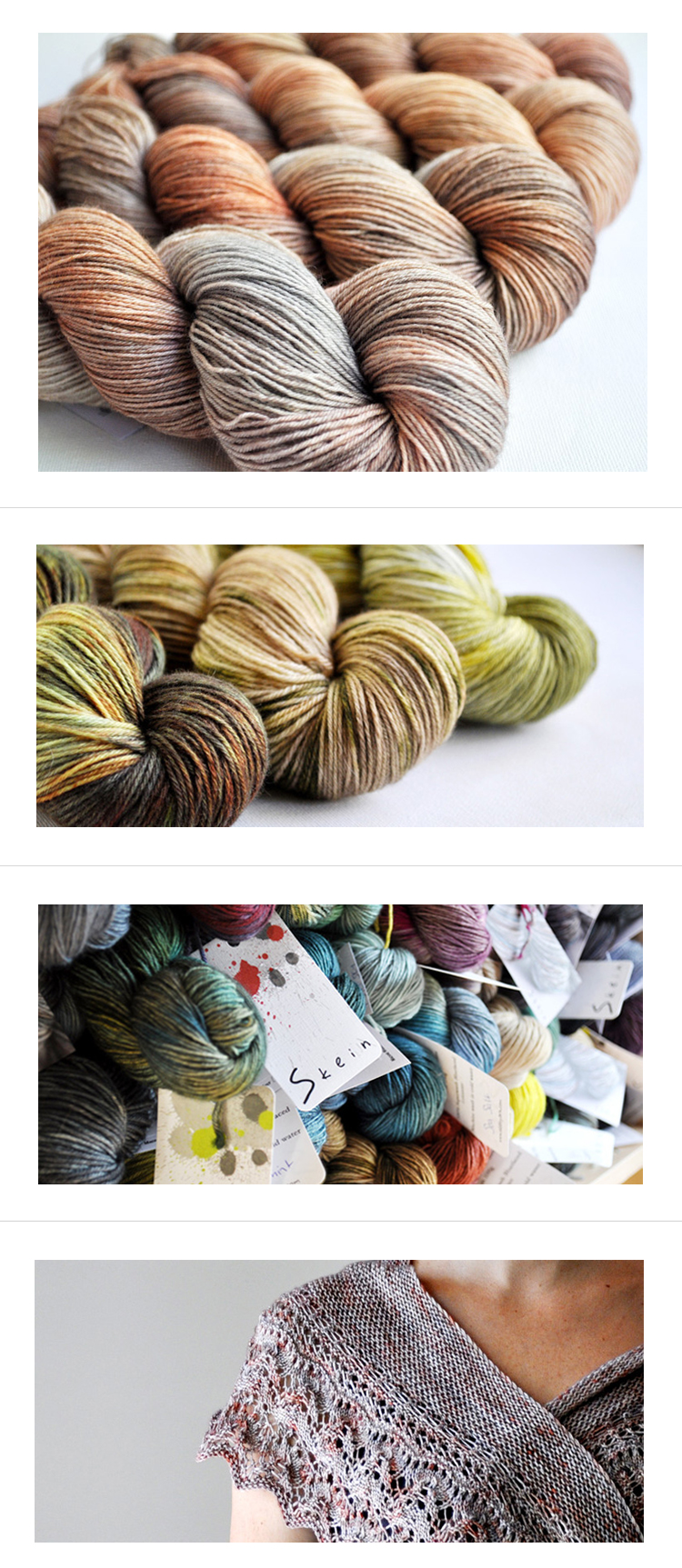 The last of the photos is a of a beautiful pattern Botanical Garden Shawl by Kristen that is available for sale in the Skein Yarns Shop for $5.00. I love it!
Still putting the finishing touches on the "Smock it to Me" Head Wrap, it should be live tonight. Don't forget to check your inbox for the pattern release email (going out tomorrow morning) which will include a coupon that is good for any or all of my patterns.