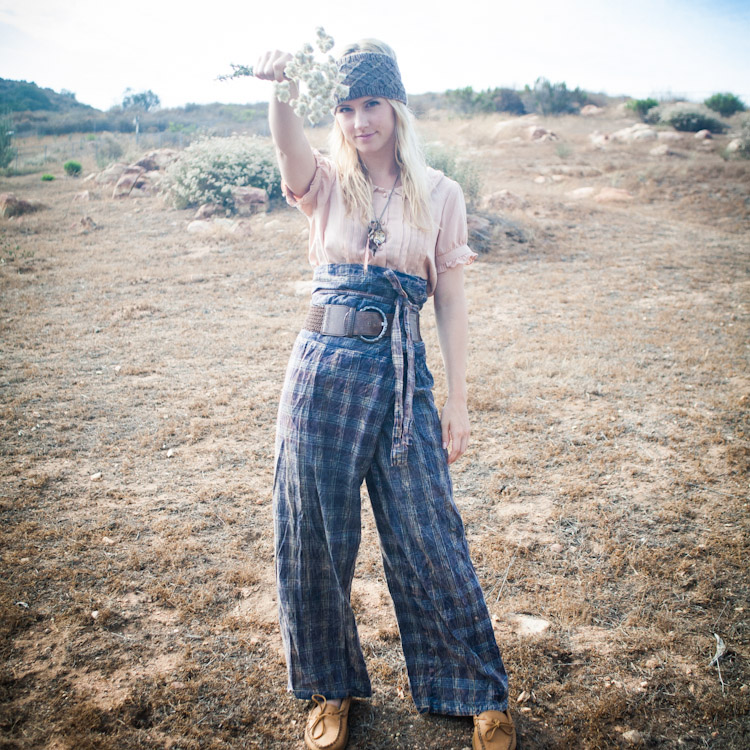 "Smock it to Me" Head Wrap
"All that is gold does not glitter,
Not all those who wander are lost;
The old that is strong does not wither,
Deep roots are not reached by the frost."
J. R. R. Tolkien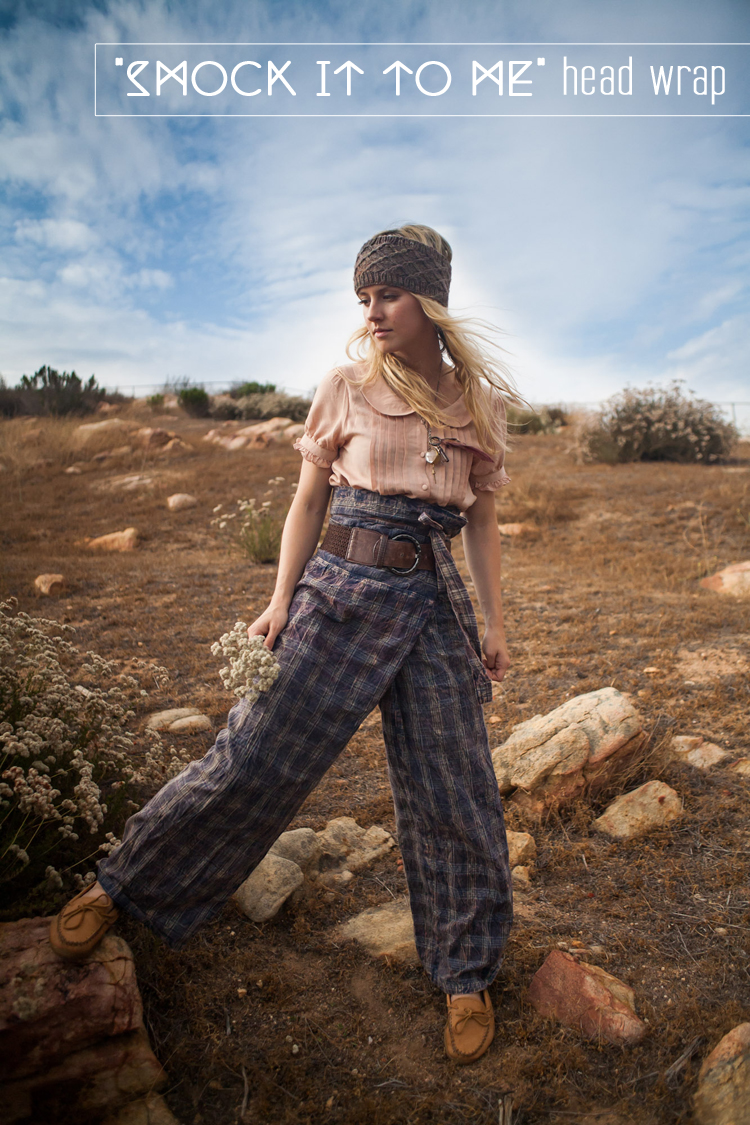 Created for the bohemian traveler this head wrap is versatile and easy to make. Due to the small size of this project you can knit it on a train or double-decker bus. You can keep the finished head wrap in your purse for the surprise storm or cold spell. It is reversible just in case you aren't in the mood for the pattern, just turn it inside out for a fresh look.
For this design I used Merino Silk Worsted by Skein Yarns.
My sister was kind enough to model for this pattern. She is finally back for a short stay and then she will be off again on her world travels. If you want to know a little more about her you can check out her
travel blog
.
I had so much fun capturing these photos. Though it made me long for a chance to travel again. I shot these on a 28mm lens in the harsh yet natural light of the late afternoon. I am hoping to get several more photography sessions in with my lovely model before she leaves.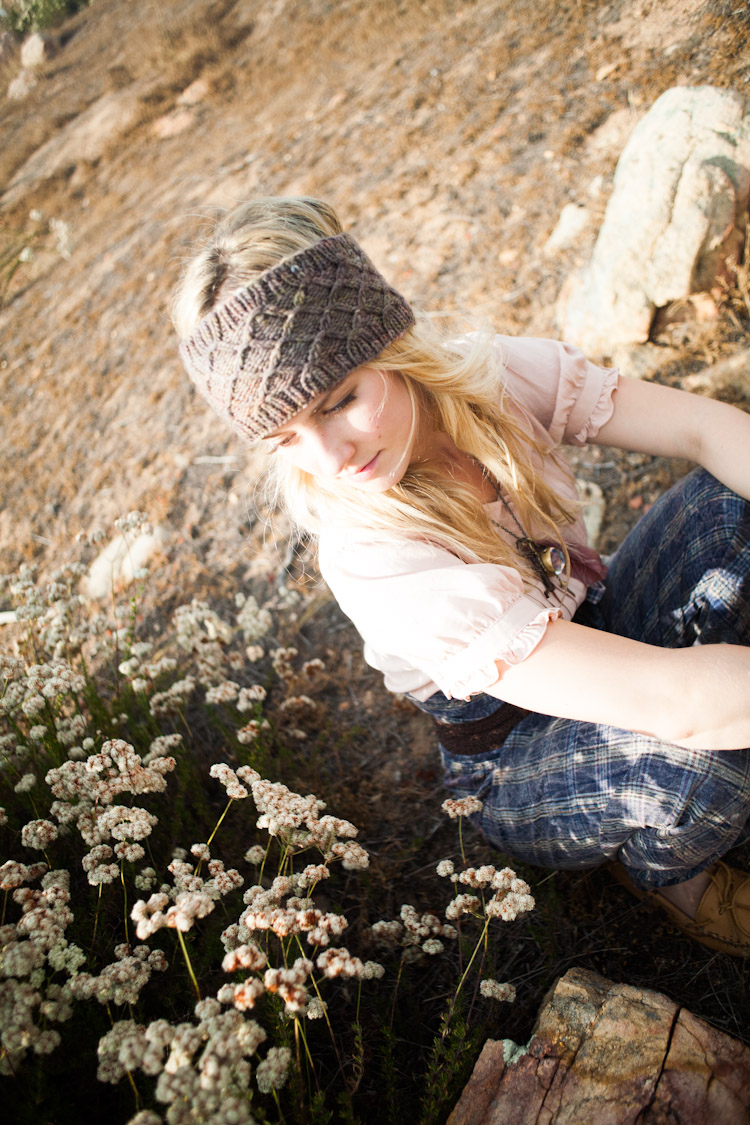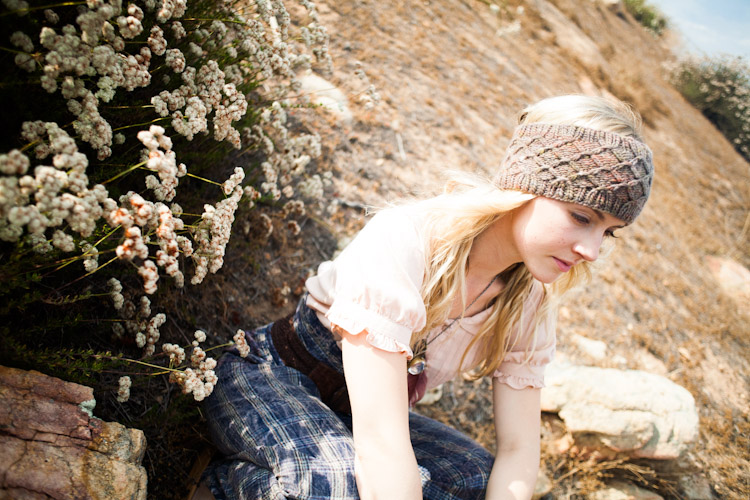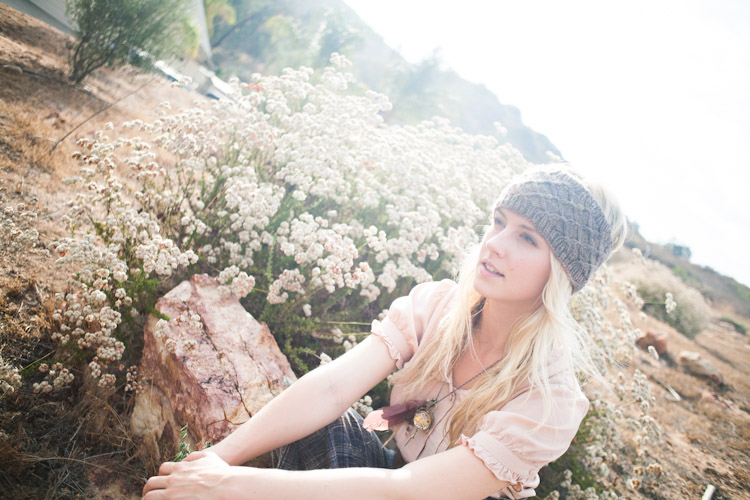 Photography: Elisa McLaughlin
Model: Natalie Emmons