I thought I would share my favorite shirt. This was a Christmas gift from my sister a few years ago. I wish I had ten more in different colors. It has beautiful denim and white stripes and fabulous wooden buttons. It always brings in compliments and you can see why. I am so blessed to have a sister with such a fashion sense.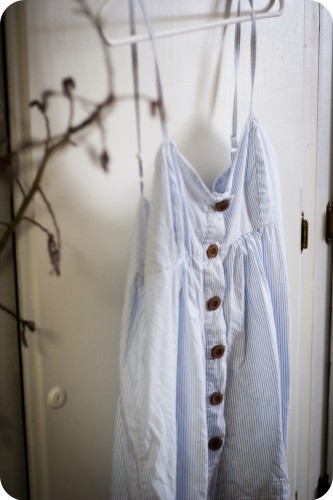 Also I LOVE this antique scroll watch necklace. My sister found it in Australia at a fair. It is wonderful. I added the authentic vintage key on a second chain. Anyway, just wanted to share these photos because I love what they picture and I love how they turned out.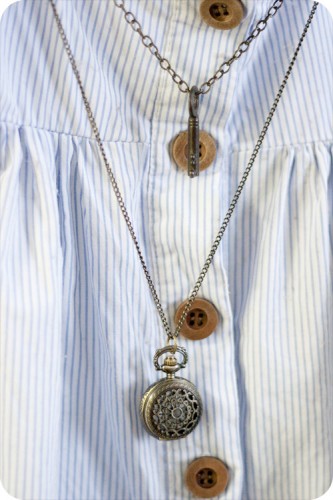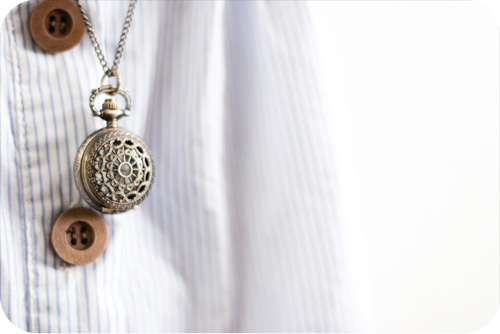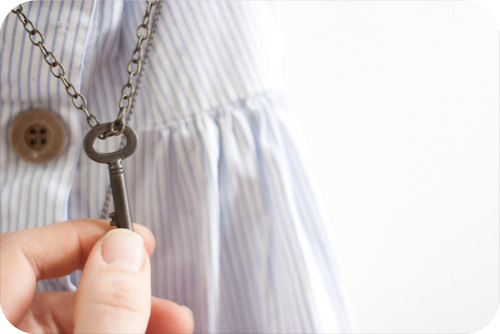 Make sure you check back on April 8th. It is the ONE YEAR anniversary of my pattern designing. Kind of momentous. Lots of good deals coming and two new patterns.