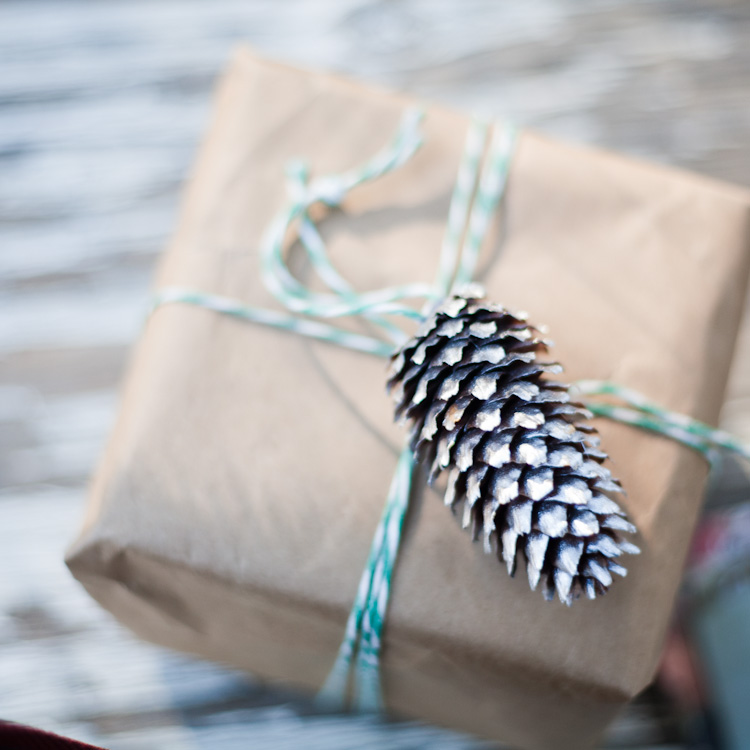 I cannot believe Christmas is nine days away. This month is flying by and I cannot seem to keep up with the various work and personal holiday parties. It does not help that my family was ravaged by a winter cold.
I always try to make an ornament that I can give away with my gifts or as an extra trimming to the way the gifts are packaged. This year I found some really beautiful pine cones close to my home and I spray painted them silver. Then I dabbed a bit of hot glue to the top and attached a bit of bakers twine for them to be hung by. I love the result, though they are not my most creative idea. They are simple and organic, not to mention easy and inexpensive.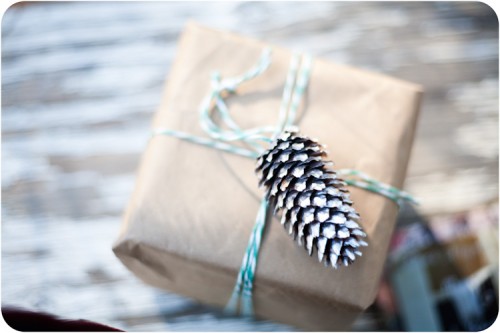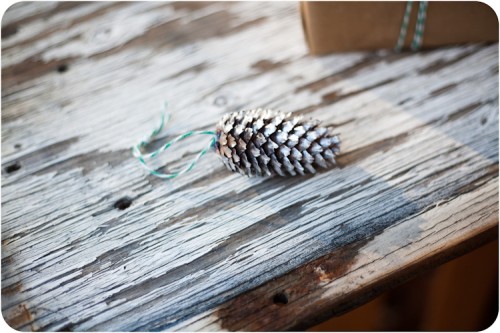 I am wrapping most of my gifts in craft paper with hemp twine or baker's twine. My Baker's Twine was from Anthropologie. I love it! I have used a lot of it already and since it is such a large spool I still have lots left.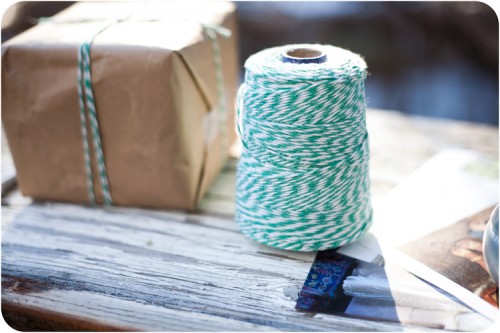 Another idea for holiday gifting is to make the card with the gift unique. I used squares of paper cut from Antho catalogues and wrote on them using a silver calligraphy pen. The result was beautiful and personal.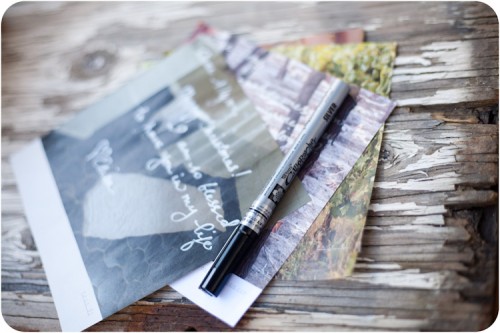 You can fold up your notes or slide them into a mason jar along with candy or other smaller gifts.
Another idea for those with kindred artistic friends is a "traveling gift bag". I love the simple white Anthropologie bags and have been trying to figure out a use for them. Finally I came up with an idea. I love to draw designs and sketches with Sharpie Fine Point Pens. They write so beautifully, they don't bleed through, I highly recommend them.
I have a friend who is an artist. She sells her re-purposed home goods on Etsy. I want to buy everything in her store…she is incredibly talented. Anyway, she is my closest friend and I thought it would be fun to start a tradition of a "traveling gift bag." The idea is simple. I started it out with a simple design I drew on the bag. Once she has opened her gift she can draw her own addition or new drawing and then give it back. We can trade back and forth between just us or we can add in a few extra creative people. The pen goes with the bag and on the edge of the drawing I wrote "this is a friend gift bag, add to the art and give it back." I am excited to see if the idea takes off.