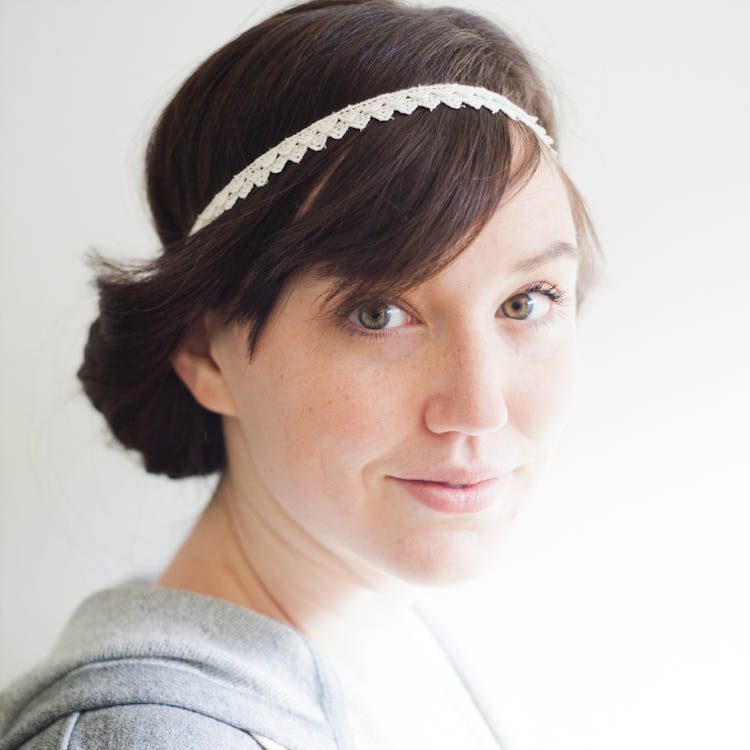 I have been asked several times how I achieved the bohemian hair style pictured in my DIY: Double Strand Lace Headband. It is very easy but a few pictures should help you achieve this simple and beautiful look.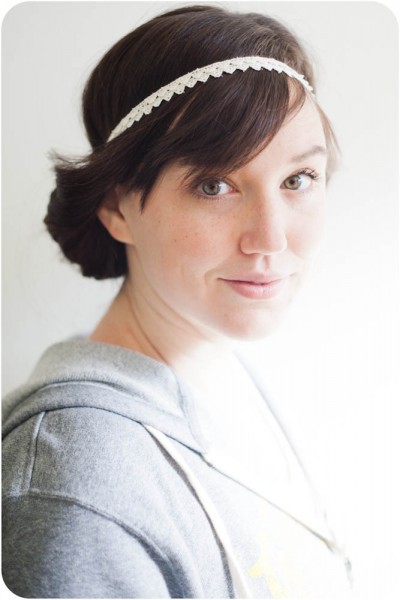 To make the hair style more complex you can braid small strands of hair on the underside. It is not nessicary for the final boho look just something extra you can add.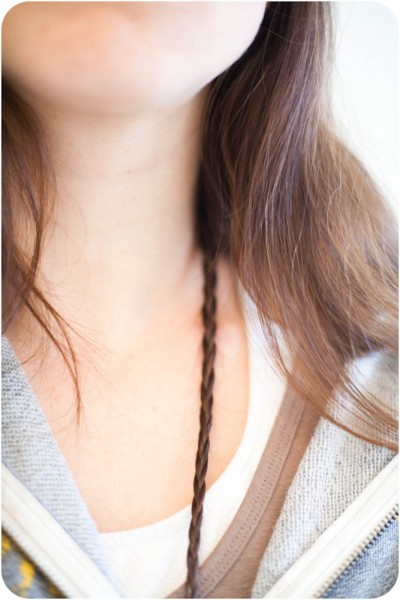 Place your headband over the top of your hair…like so.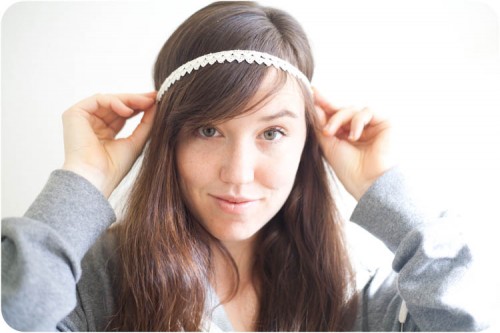 Starting at one side start to tuck your hair into the headband.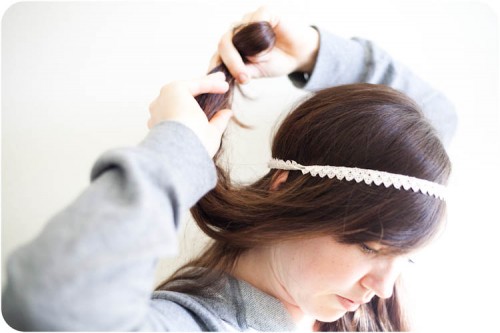 Continue to tuck your hair all the way around and roll it in with your hands until it is the size you want all the way around.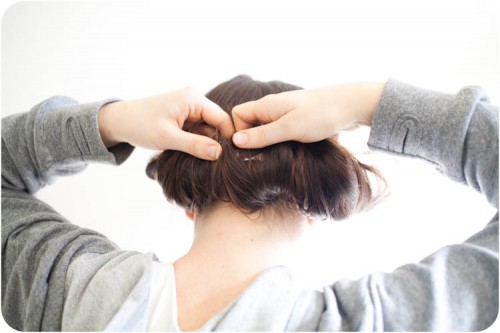 Once it is even, you can pull a few wisps out if you like or keep it smoothly tucked in.