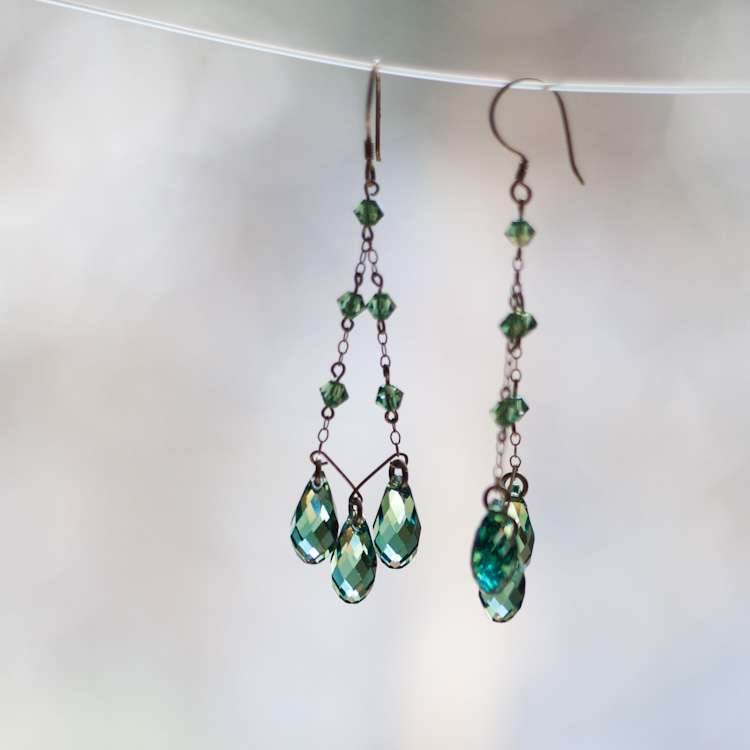 So big news in my life…I am moving. I have lived in the mountains for the last five years, that consists of most of my married life and all of my kids lives. Transition is hard but if you let it can allow for a lot of organizing and cleaning out of both thoughts and posessions. In my case I am attempting to organize my art/crafting supplies. It has forced me to look back at things I have created in the past. It is amazing to look back and see past things you have created to see your own growth or the change in trends. In my case I am looking back at a different profession, jewelry making. I thought I would share some pictures for those who haven't seen my work before. Bare in mind they are outdated designs…almost ten years old, however, I have decided to keep a few and the rest, who knows I will either sell or give them away.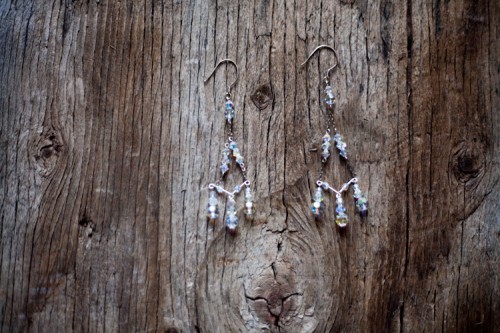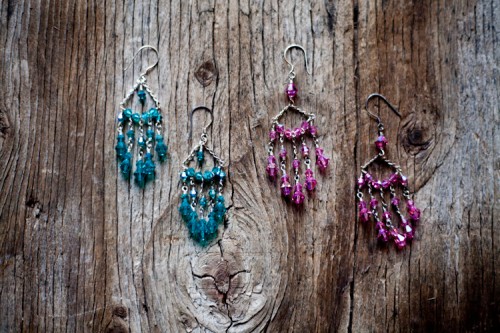 I used to use a lot of Swarovski Crystal. It is definitely the best quality crystal out there. If you decide to get into jewelry one thing I recommend is to use the highest quality materials. This is one of the things that has remained the same in all the artistic ventures I have taken up. I believe in using quality materials…with anything I create. That may seem intimidating when you look at crystal prices but here are a few resources for Swarovski and quality findings.
Another favorite material that I used to incorporate into my jewelry is fresh water pearls.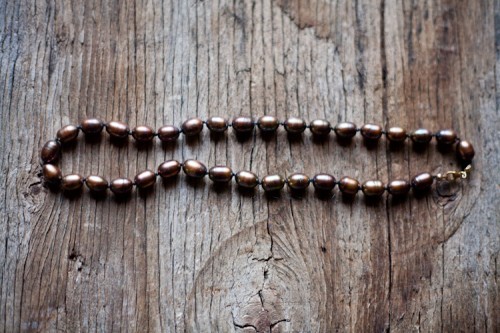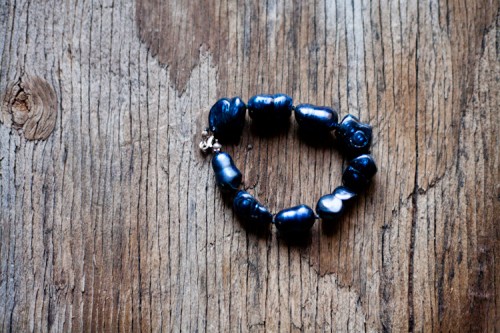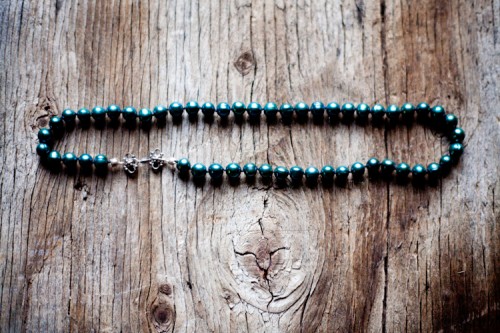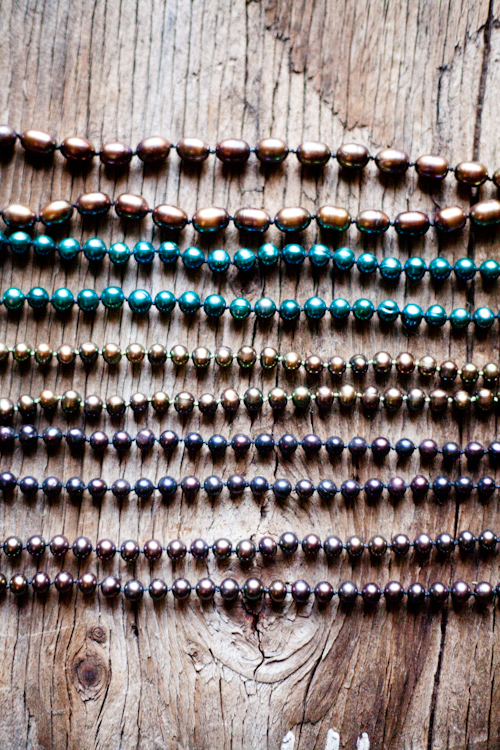 There is something so mesmerizing about pearls…perhaps it is the fact that they are practically alive, or the way the retain warmth after being worn, the way they reflect light? Whatever it is I adore them. Fresh water pearls come in all sizes shapes and colors. They look good with everything because of their iridescence. Here is a great resource I found for fresh water pearls.
The thing about pearls is they are all unique so even though you can find fantastic deals online I always found myself drawn to my local bead shop so I could run my hands through them and pick the strand that was exactly what I wanted.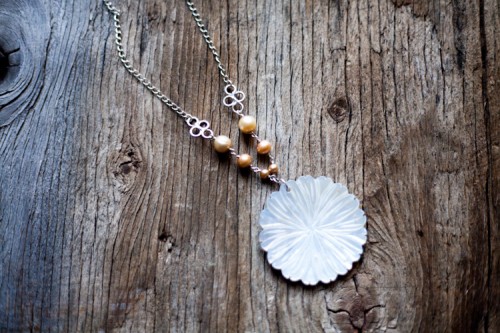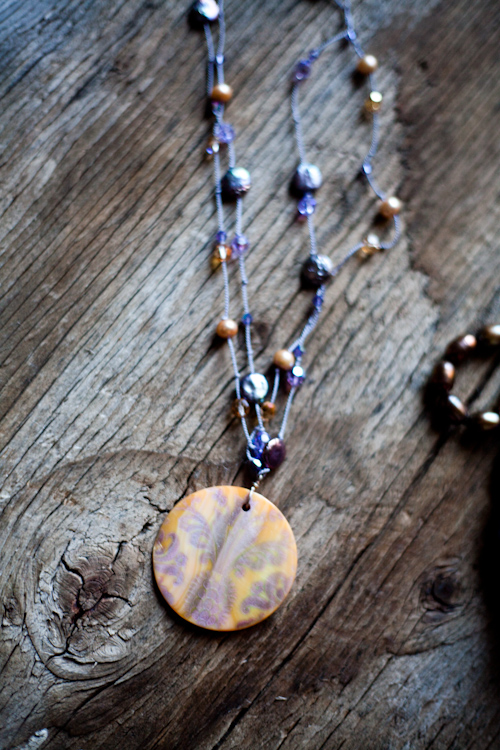 My favorite pieces are still the chandelier earrings using crystal. I know they are not as in style but their classic beauty is still a must have for my jewelry box. These I will keep.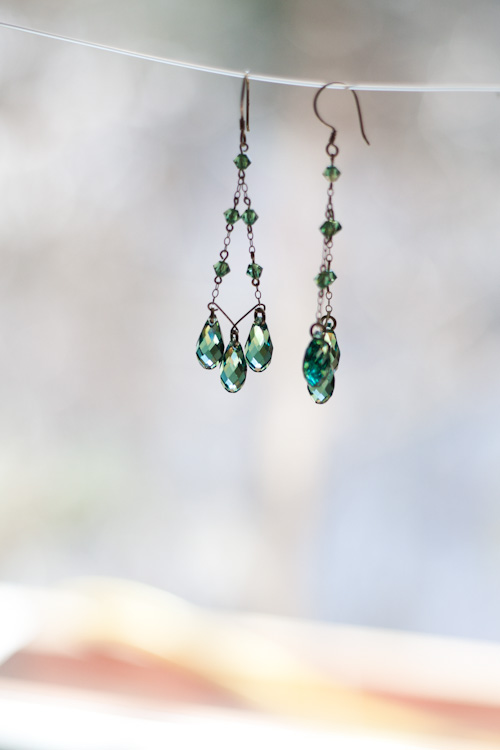 Here are a few more resources for jewelry making. I recomend using real silver and gold for your findings. One of my favorite types of silver to use is sterling silver from Bali. Here is a good resource for Bali silver.
If you are looking to enter the jewelry making business I hope these resources are helpful to you. I will continue to post things I find in my stash/mess of creative supplies. I am hoping to get rid of as many things as possible before our big move. We are relocating to San Diego California. I am hoping to start a knitting group or two down there so if you are a SD knitter and are interested in a little knitting community please contact me! mclaughlindesigns@elisajoy.com