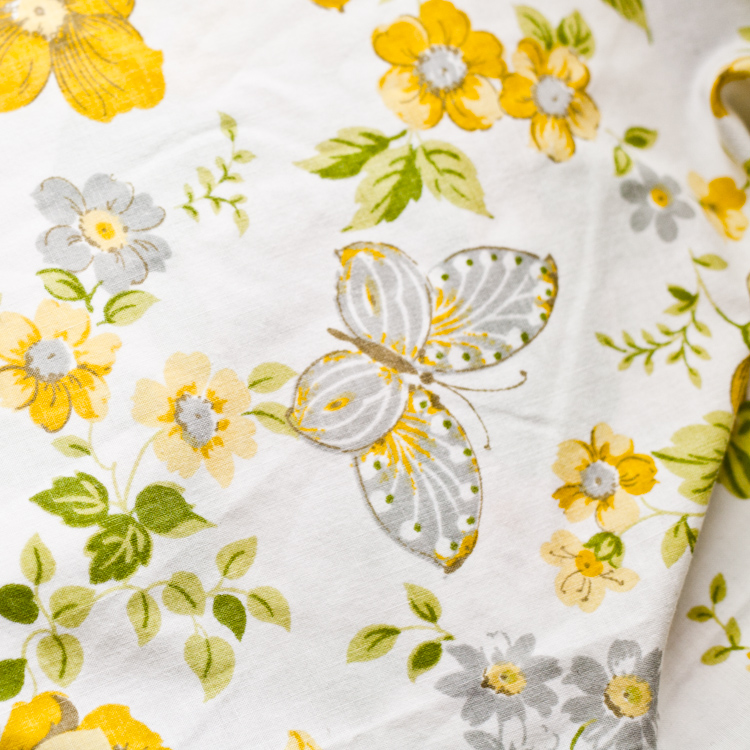 Finding Vintage Fabric on a Budget
I wish I had the money to get yards and yards of great fabric from my local fabric shop. Lace also is something I would love to buy but it can be so expensive. Here is my secret. Sheets! I find the best fabric by buying sheets and curtains from thrift stores. There are some wonderful prints and you get lots of yardage for 1-5 dollars.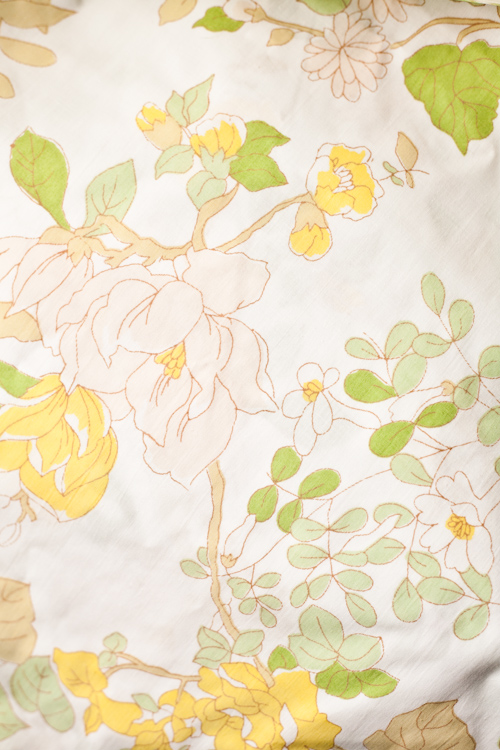 Here are a couple of pictures of some fabric I have acquired in this way. I absolutely love the butterfly fabric. I am planning on making this into something for my daughters bed…maybe a canopy.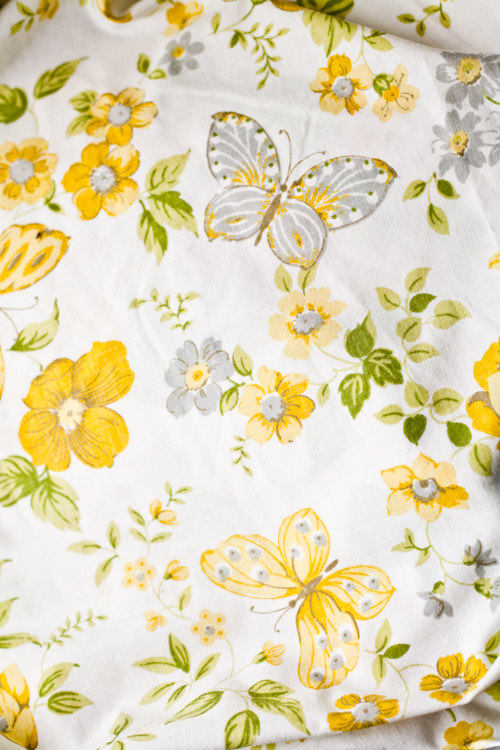 Another thing you can find at thrift stores is vintage lace. Lots of time you can get great lace off of dresses or you may even be able to find it in bags, usually with the yarn and ribbon. Lace is so expensive in fabric stores and I have found the best quality lace this way. It requires more time and effort on your part but it is worth it if you are looking for something unique.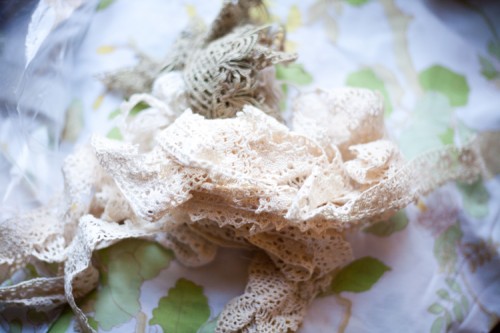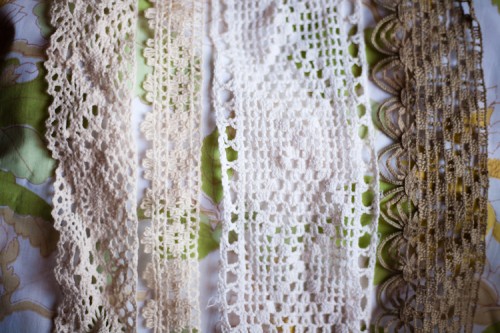 Another thing I look for a thrift stores is buttons. Often I find awesome wooden or metal buttons on a shirt or jacket and I cut them off. I also take them off of clothes I am finished with.
Good luck on your hunt for exceptional findings and fabrics. I will share what I make out of the vintage sheets with you.