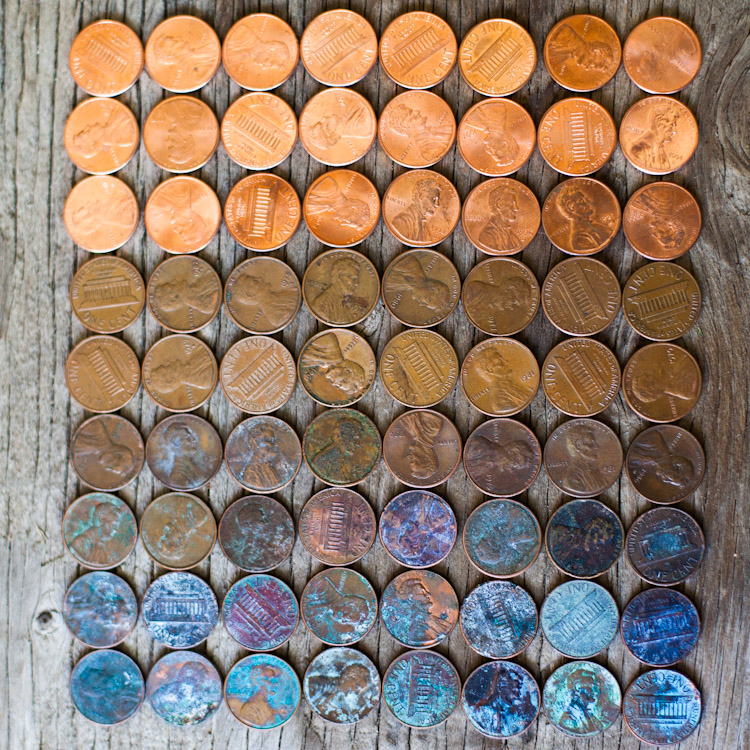 I have been searching for great unique inexpensive ways to decorate the new coffee shop. I have been wanting to do something with pennies ever since I saw this and pinned it on Pinterest. According to the blog I found it on it was used in the New York Times blog on a piece where they discussed story of the penny.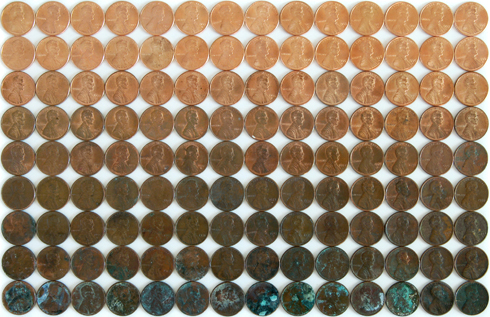 I didn't quite get this same look but I am still playing around with what I want to do. Anyway here is how I went about creating these photos. I am planning on eventually attaching them to a canvas.
Start out with lots of pennies, obviously, because you want a lot to choose from when you are creating your color palette.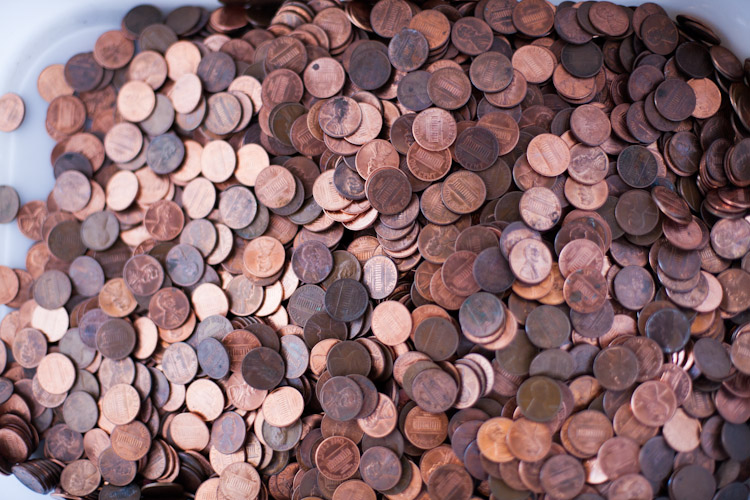 Start sorting pennies by oxidation and shade. The more you separate them the more shades you will see within each group.
Once I had my pennies separated I started organizing them in a gradation. As I organized them I started to notice even more variation and moved them around until I got them how I wanted them.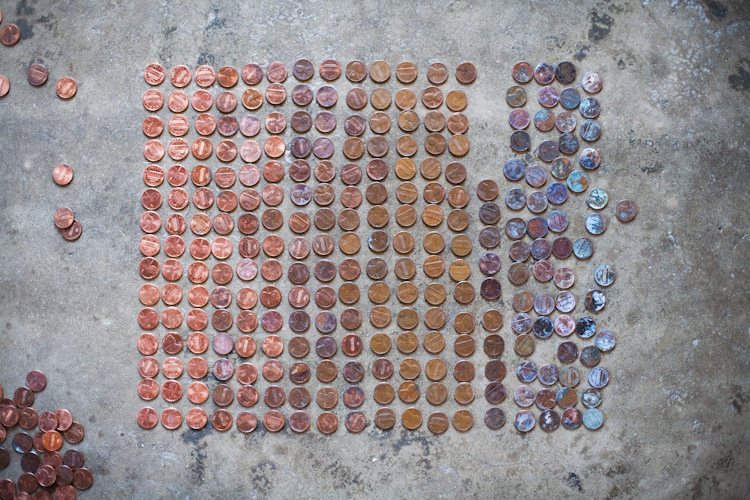 Each penny is different and has a story, a life it is fascinating how the color variation seems to be completely unrelated to age. I had four year old pennies completely oxidized and dark and older pennies that still looked moderately new.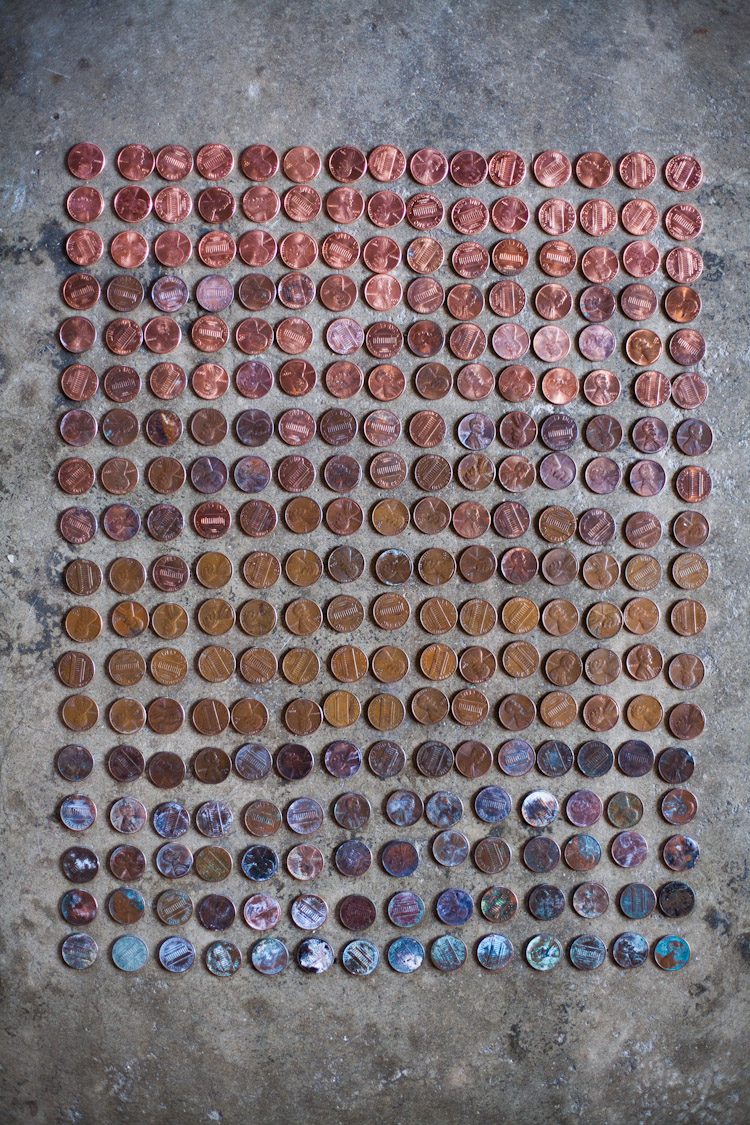 I had a hard time getting them completely lined up at first. However they were a fabulous photo subject!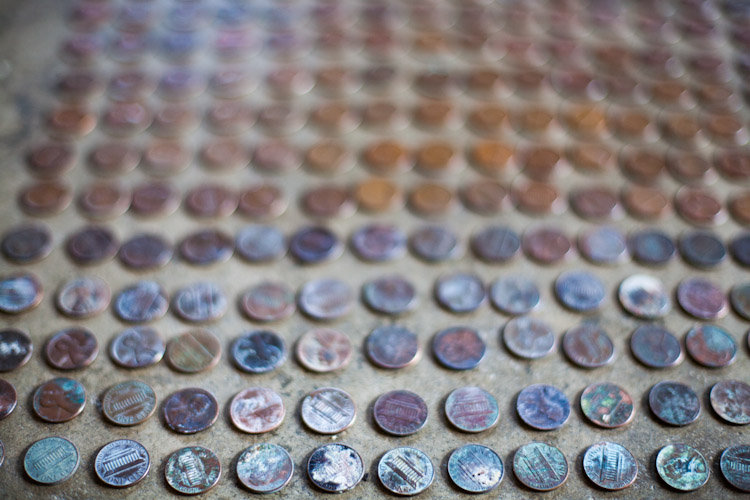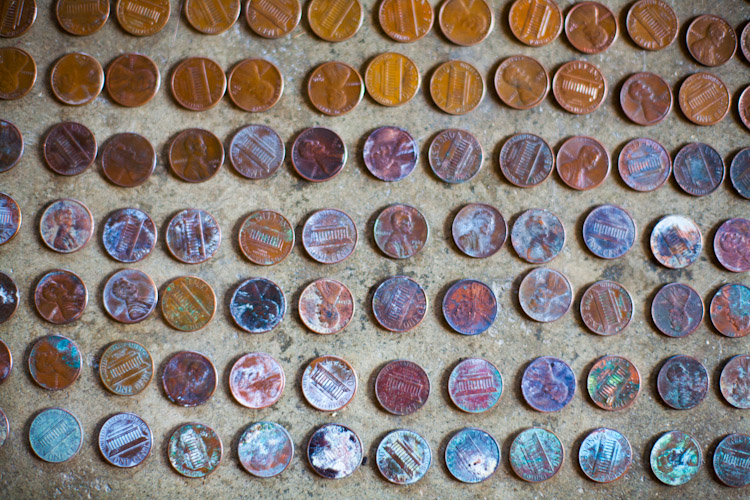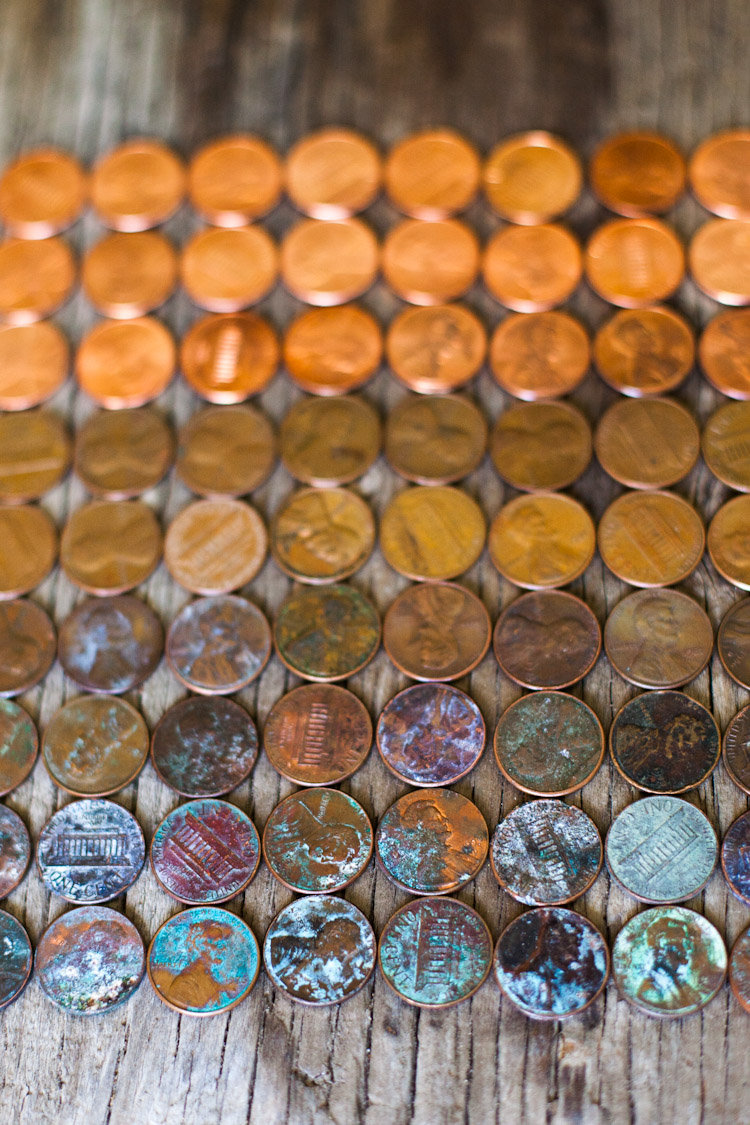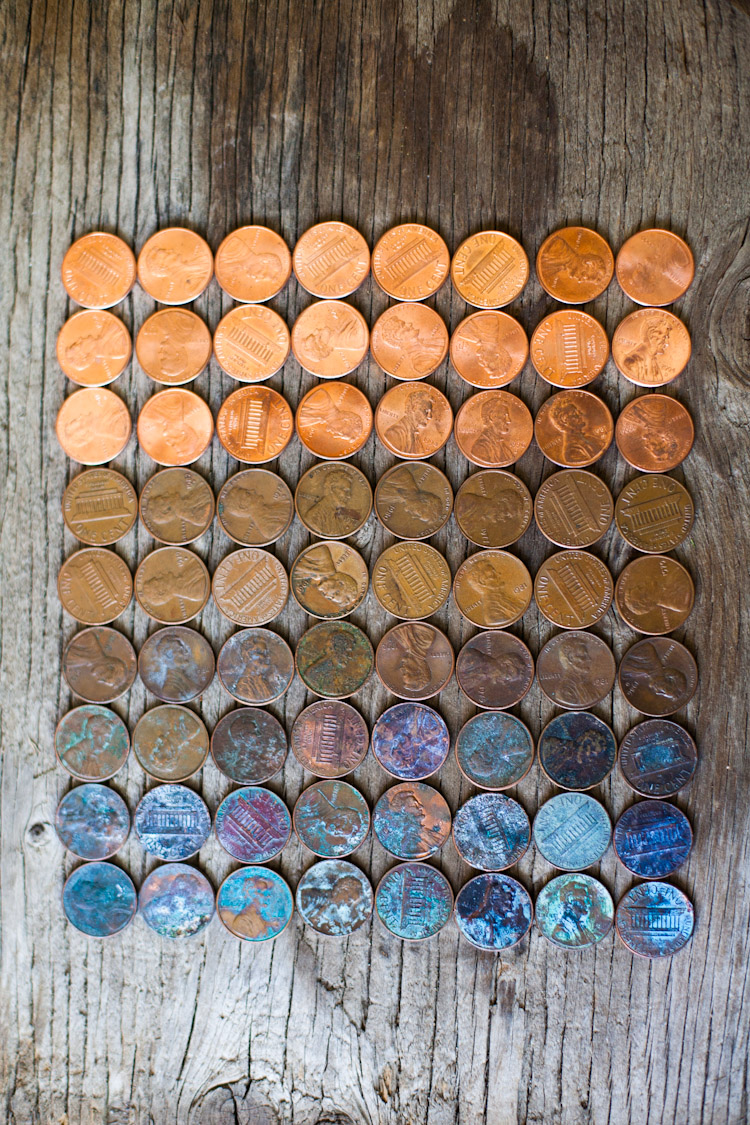 Next time I am going to go for a more geometric shape with the pennies. Chevrons or something similar. I am thinking I will need many more pennies if I want to do a more complex design. Also I used each penny just as it was. I am considering manipulating the pennies next time around, either adding oxidation or removing it with vinegar.