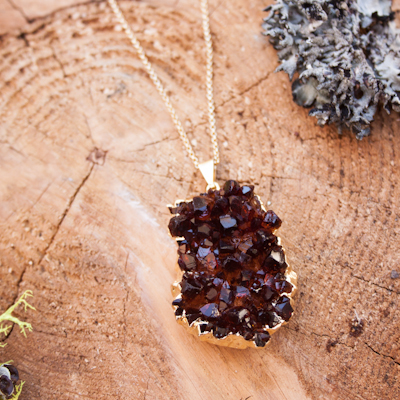 We are fully immersed in the "Do it Yourself Era." The trend is fueled by nostalgia, this same nostalgia drives us back to fixie bikes, film cameras, and vinyls. My parents generation (the baby boomers) fled their roots to make a new life for themselves. They started businesses, created the current status quo for families (two kids, two cars, mid sized suburban home), and gave their children everything they didn't have growing up. As a result the current generation of young people (20-30yr olds) and many others are trying to return to their roots and rediscover what makes things have emotional value. We can buy most things we want (made in China) for practically nothing, so we long for something more, something that will have emotional value. Many find this by making things themselves, or find meaning by buying things with a purpose (TOMS shoes, 31 Bits Jewelry, Crochet Kids). Items whose value is not in what they are, their value is the hope they give someone else.
All of this rambling is the product of my experience as one who both creates and loves to teach. I am thrilled to share what I have learned with others. There is something freeing in being able to create or make something.
I recently got back into making jewelry. I love it. Knitting is also wonderful but being as it is 80 degrees outside already I have decided to make jewelry by day and knit by night (when I can find time with four kids!).
One easy way to make your own jewelry is to buy a chain (gold, brass, silver, or mixed metal) and then hunt for a pendant. Right now druzy are coming in.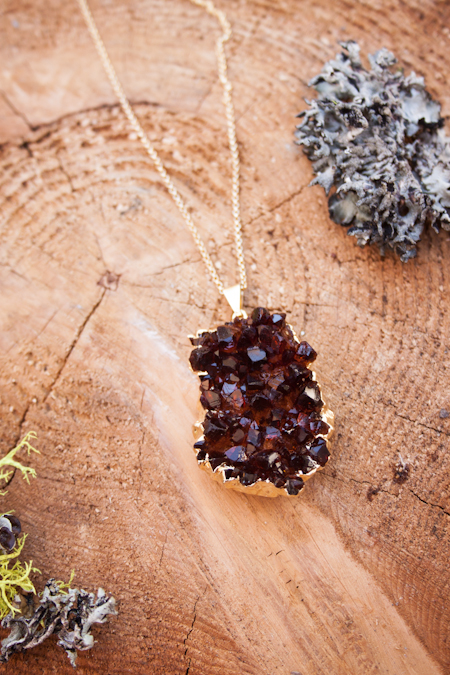 White Druzy Necklace (Please note the pendant in this listing is half an inch by three quarters of an inch, very small but beautiful)
There are also Druzy necklaces for sale at stores like Urban Outfitters and Free People but they are not showing a picture of the necklace you will receive so it is a little risky.
Another option is to search for a druzy pendant and buy a chain separately. I bought a bunch wholesale and I am selling what I have (with chain 40-45 dollars, and without chain 20-25 dollars). The nice thing about buying the pendant from another source and putting it on a chain you like is you know exactly what you are getting (make sure to read descriptions carefully!). If you look at the measurements and double check that you understand what size you are getting it can result in you being able to pick the pendant that you like.
Shops that sell druzy pendants:
If you are looking for an inexpensive gold like chain option here is where you can purchase a few. These are the types of chain that could eventually turn your skin green so be aware. It is much better than a gunmetal base. The convenient thing is they are really inexpensive so you can get a $60 necklace for $25-$30 dollars.
Gold Colored Brass Finished Chain
If you want a necklace with at least a little real gold on it you can get a gold plated chain. These are a little more expensive than the brass chains but are still affordable. The gold will wear off, however. The chains I am selling are 32 inches in length and are double plated with 24K gold. They will last a little longer but I purchased them through a wholesaler. Here are some options for you.
Gold Plated Over Silver Finished Chain
Gold Plated Over Brass Finished Chain
The next step up is gold filled chain. This chain is much more expensive. Many jewelry designers use gold filled chain which is similar to plated only it has a much higher gold content. This makes the chain much more expensive. I offer a gold filled chain in 24 inches with a 3 inch extender. This chain is very light weight but beautiful and looks great with the agate pendants. Here are some resources for gold filled finished chains.
Gold Filled Finished Chain (Fire Mountain Gems)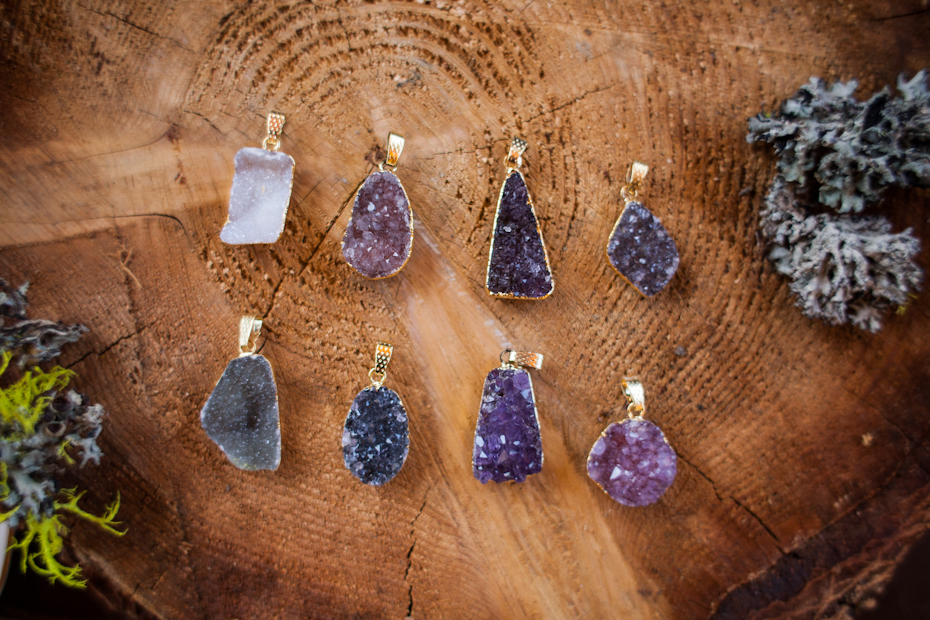 Agate Pendants
$25 dollars (pendant only)
$40 dollars (with a 32″ 24k  gold double plated rolo chain) limited supply
($5 shipping within US)
 EMAIL ME if you are interested in purchasing one and I can make a custom listing. I can also send you exact sizing for each pendant, these range from 1 -1.5 inch in length and .5 inch in width.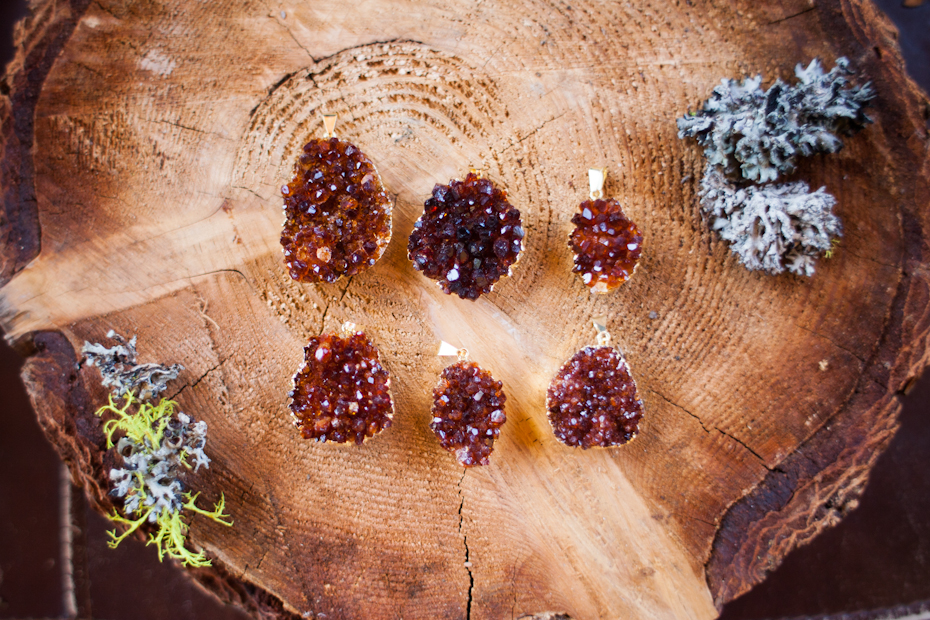 Citrine Druzy Pendants: these are beautiful and very large from 1-2.5 inches in length and 1-2 inches in width. They are gold plated with large crystal points.
$30 dollars (pendant only)
$45 dollars  (with a 32″ 24k  gold double plated rolo chain) limited supply
($5 shipping within US)
EMAIL ME if you are interested in purchasing one and I can make a custom listing. I can also send you exact sizing for each pendant.