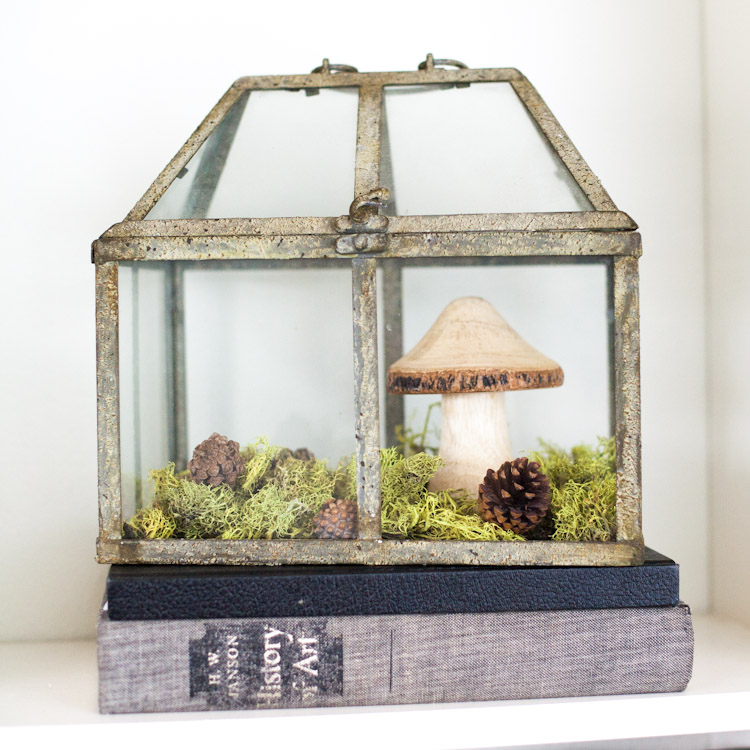 I have moved most of my things into my bedroom now. It is so interesting to have only one room to really decorate. It makes me care that much more about the decor in that one room. I no longer live in the woods and I wanted to have a reminder of my five years living in the Sequoia National Forrest. I made a little non-living terrarium and it brings just enough of the woods into my decor.
I took lichen that I collected from my old home and mixed it with pinecones inside a beautiful garden box I found at Home Goods. I added a little wooden mushroom, I don't know where I picked this up. I might add a branch or something else later to add to the box.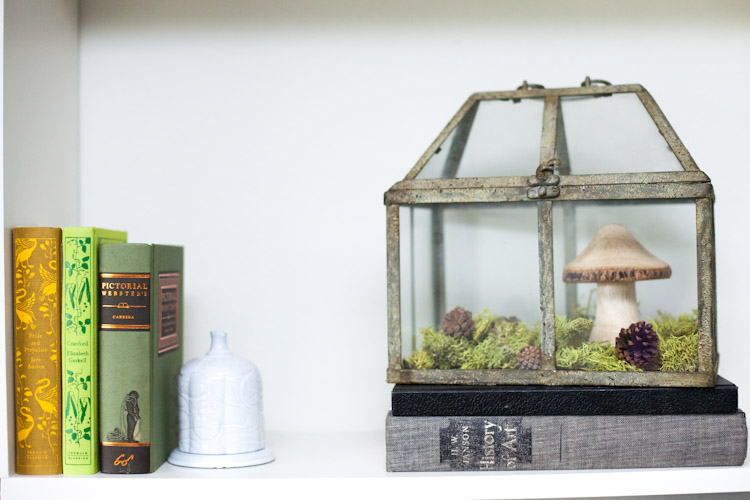 It was so simple and I don't have to water this terrarium to keep it alive, which is a plus for me. You can find lichen or moss for terrariums like this at Michael's Crafts or Home Depot. Another plus to a non-living terrarium is you don't have to worry about sealing the container. You aren't pouring water over it so if it isn't sealed it is ok.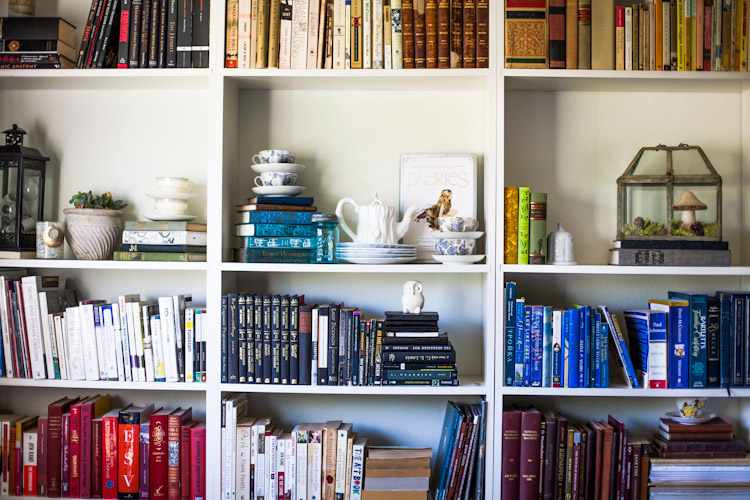 Here is a look at one wall of my room. My husband built me these book shelves a couple of years ago for our old house. My books are so much of who I am I feel like a part of myself is missing if they are packed away in a box. I color coordinated them because it is easier on my brain. Also it is easier to put them back if my kids get to them.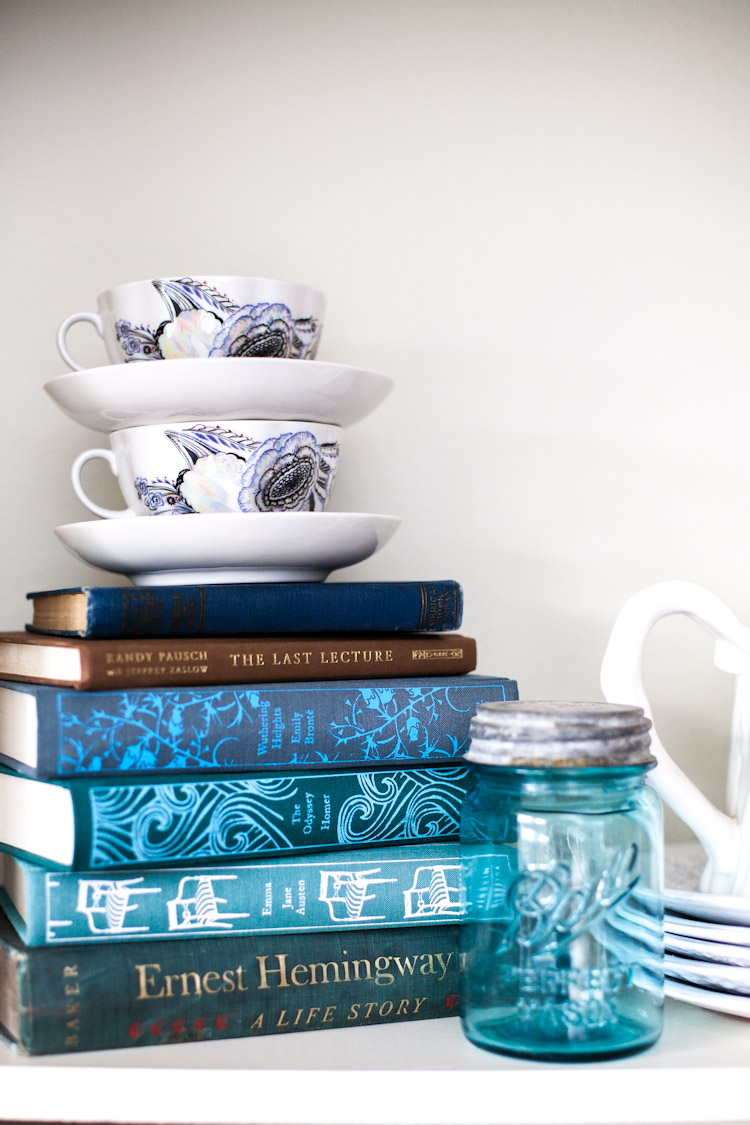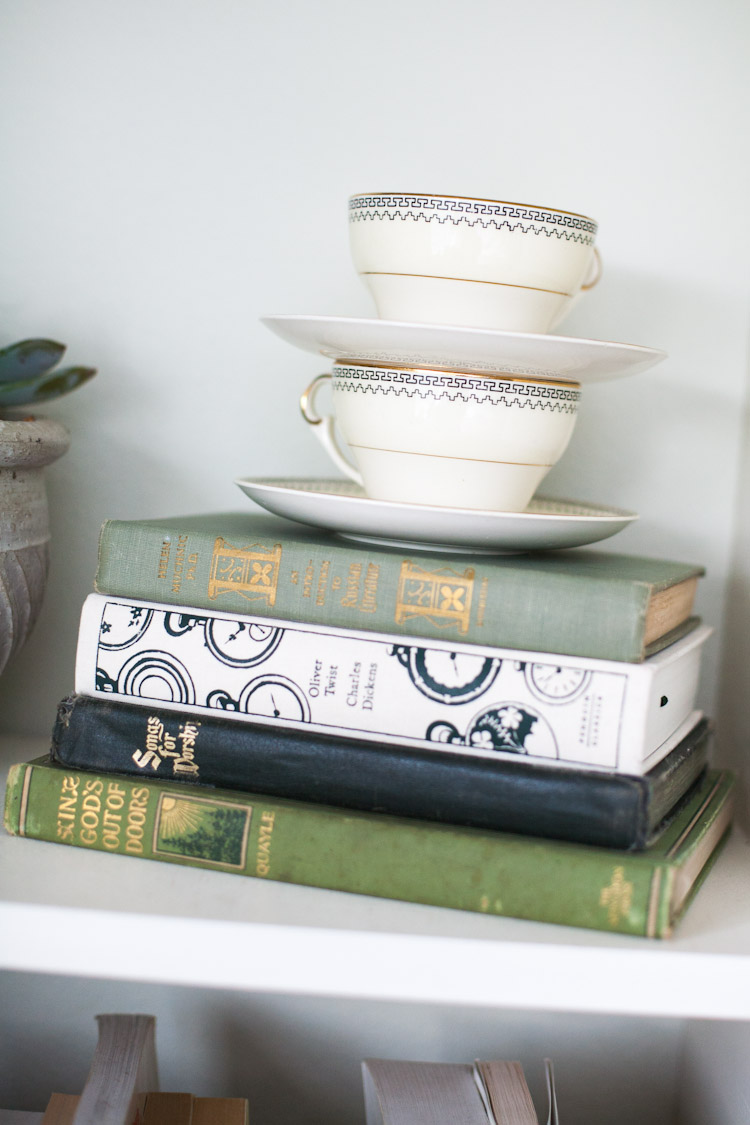 I am still getting used to photography in my new house. The lighting is 100% different than my last home. It is funny some times how a difference in lighting can make me feel like I am learning photography all over again.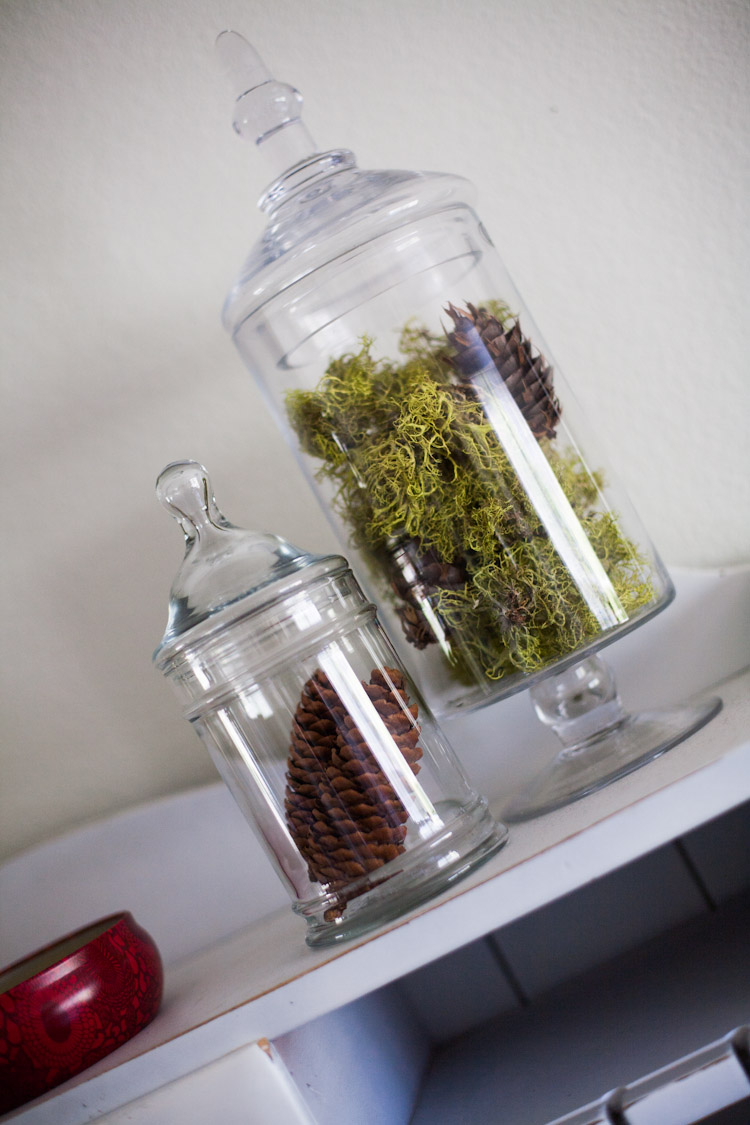 Here are a few other little items that make up the decor of my one room.  More lichen and pinecones, are you sensing a trend?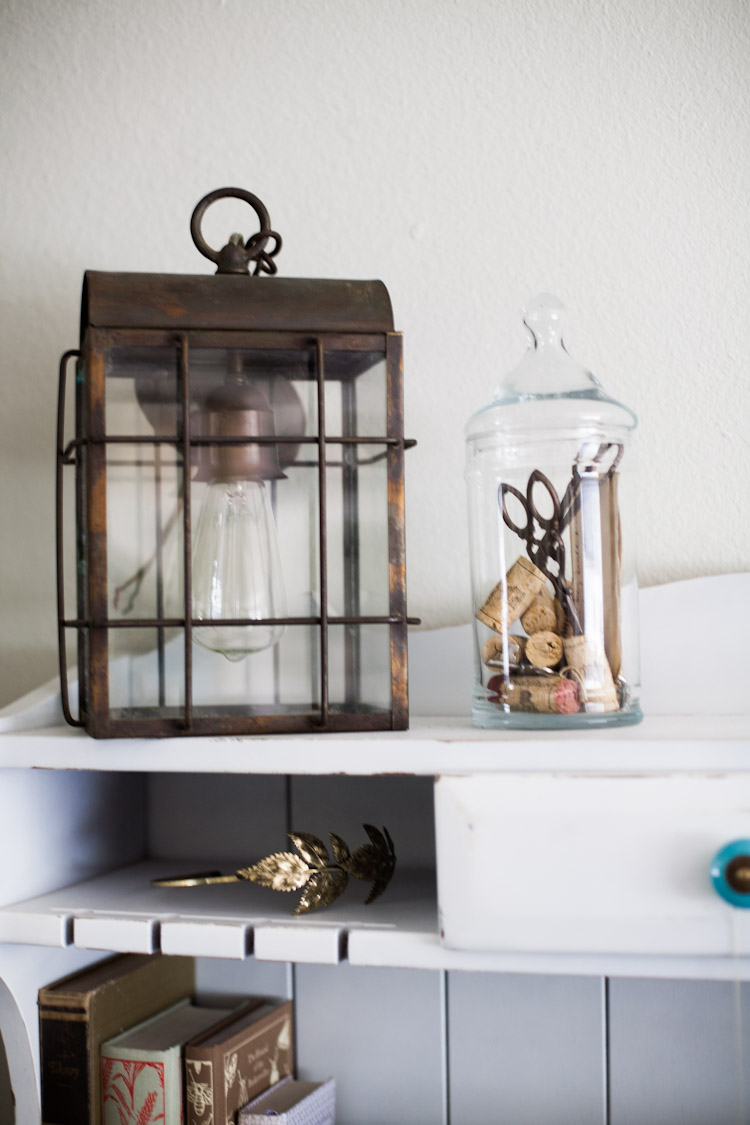 Here is a lantern I rewired. I am sad that I won't be able to buy a new antique bulb for this lamp because of the new laws. However, maybe I will purchase a few to keep it going for a bit. I absolutely love the look. Also I adore apothecary jars. They are so great and versatile. You can put just about anything in them.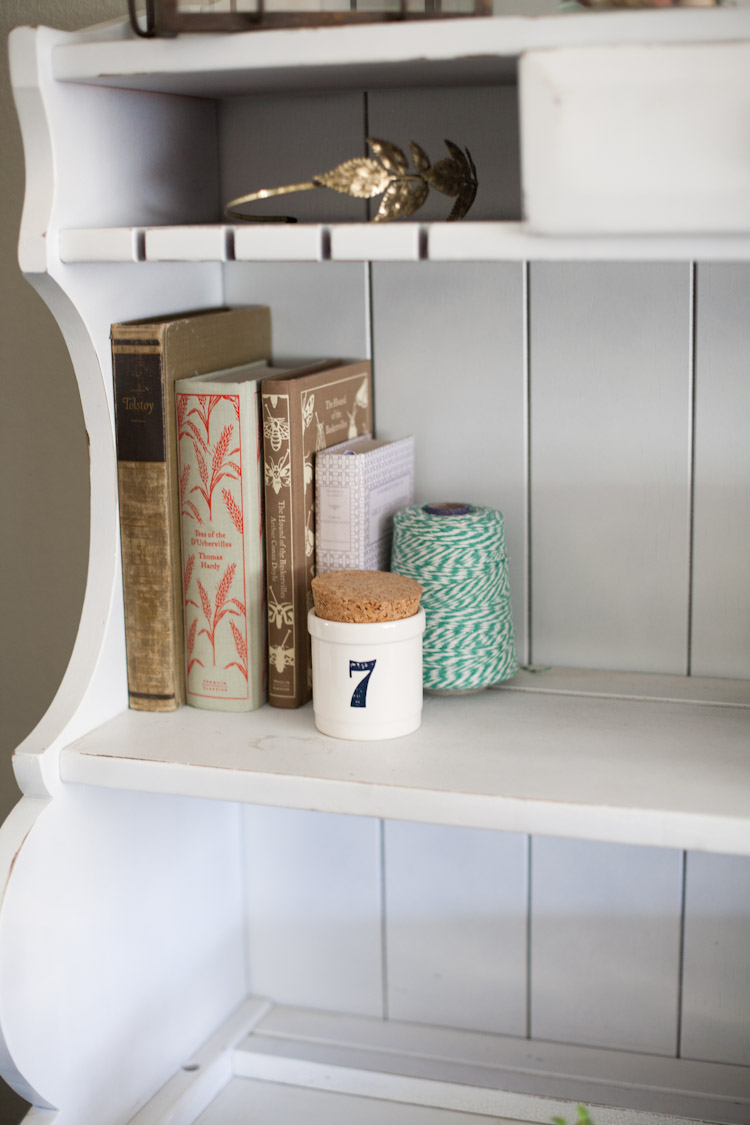 I learned much of what I know about decor from a dear friend. The great news for you is she recently started a blog! Check it out…seriously I am continually amazed by her ideas. Her blog is called House in the Woods.
Here is one of her recent DIY's. I am going to do this and then cover it in a cloche. I also might add the butterfly to my non-living terrarium!