Lace Headband Tutorial
This is the first of a few fun headband tutorials. A single strand lace headband.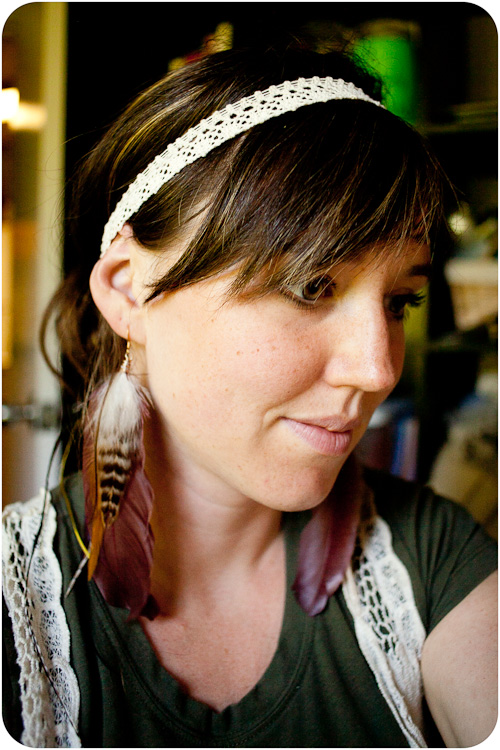 This is seriously the easiest project EVER!
Cut 18 inches of lace (or ribbon) I bought mine at JoAnn's Fabrics in the bulk ribbon and lace section.
Also cut a strip of braided elastic (3/4 inch width) to 3.5 inches. You can use narrower or thicker elastic if you prefer. I used what I had on hand.

Lay the elastic a half an inch over the edge of the lace.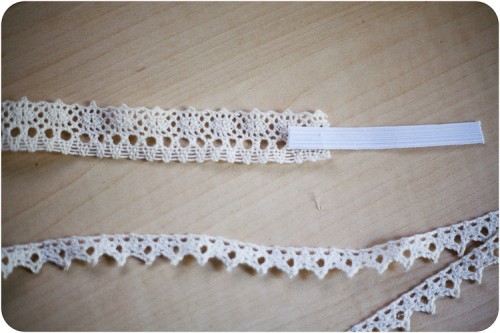 Hold the lace and elastic and sew the ends. You can hand sew, machine sew, or glue them together. If you sew with a sewing machine I recommend stitching back and forth twice and then sewing a second set of stitches to reinforce again. The lace tends to unravel so this makes it extra secure.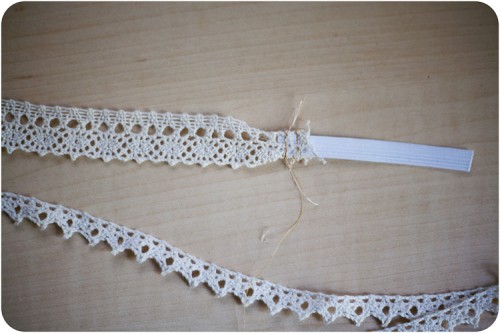 Keeping the lace flat do the same to the other side. If the lace is thicker than the elastic it helps to fold it around the elastic.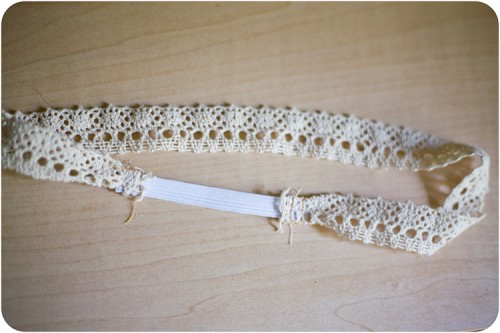 Once you have sewn both sides you can wear the headband. To give it a more finished look you can hot glue some ribbon around where the lace meets the elastic on each side. More to come!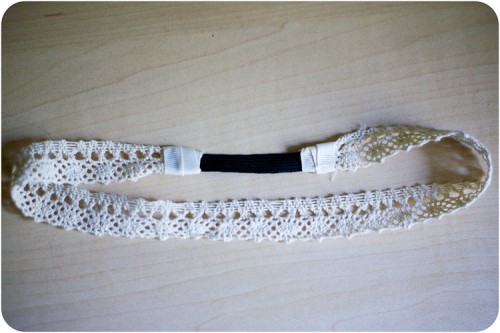 I have been making headbands non-stop I have lots more ideas using the same dimensions as this first tutorial so check back. Here is another picture of the headband being worn.