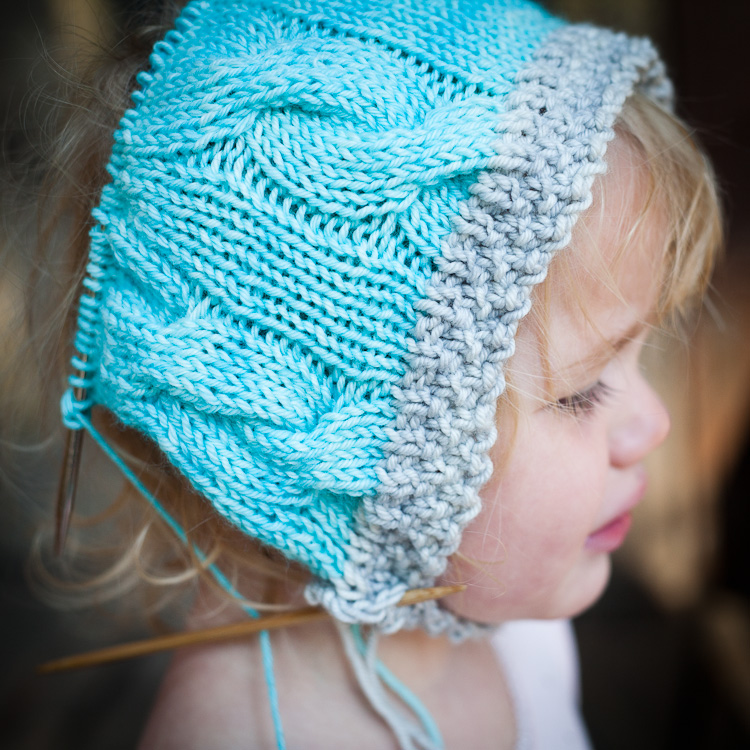 Fiona's Pixie Hood (part 2)
So I have made quite a bit of progress on Fiona's new hat. I am following the pattern Zozo Pixie Cables by Amanda Keeys. I made it half way through knitting the hat and realized that I had mis read the pattern. I had to rip it out and start all over again…sigh. However, this is such a quick gratifying knit. I have made it almost back to half way. Here are a few pictures.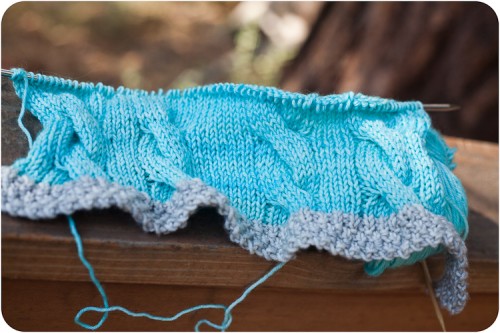 I love the construction of this hood. The edging is beautiful.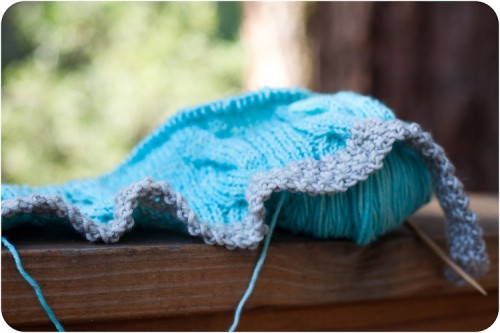 I was so anxious to see if it would fit Fiona that I rigged it to stay on even though it is only half knit. Here's how it looks!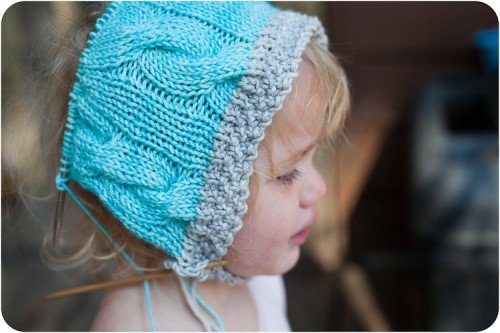 I think she will look darling in it when I am finished. I just have to find the perfect button!
Fiona is tired and not feeling the greatest today so when I told her to smile this is the face she made. I have to admit I definately have days where I feel like she looks.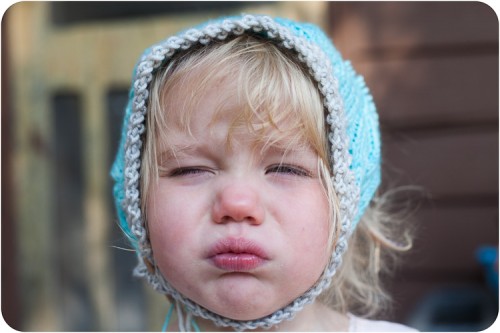 I have also been doing a lot of research. I have a few hat ideas for fall/winter and I am increasing my knowledge of stitch types. Here is an awesome stitch dictionary that I found at Powell's Books in Portland, OR.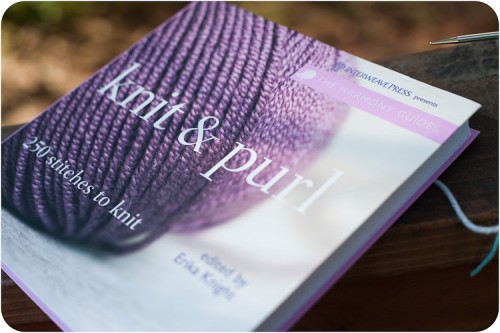 If you are interested in this book you can find it for sale here.