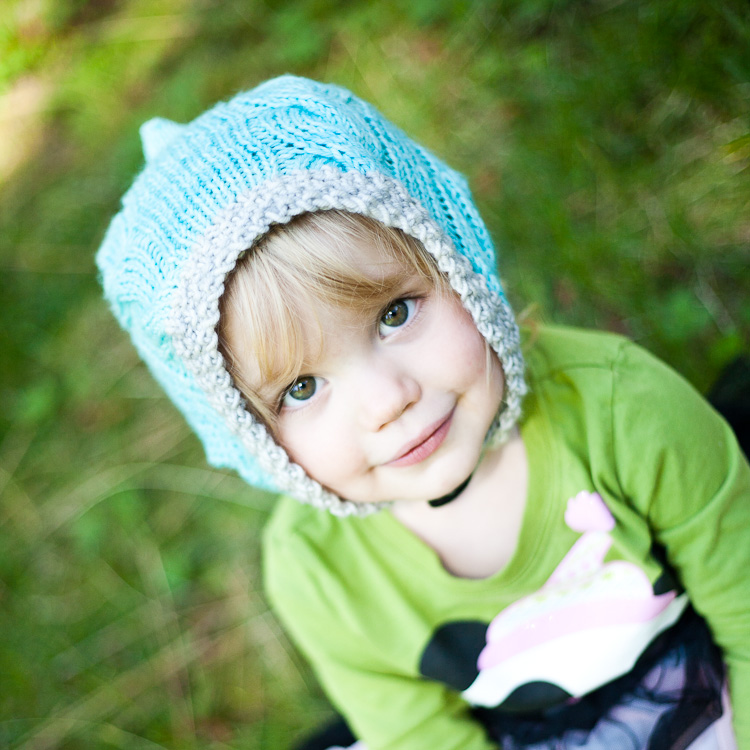 Fiona's Pixie Hood (part 3)
I finally finished Fiona's pixie hood. I knit this hood from a pattern by the very talented Amanda Keeys.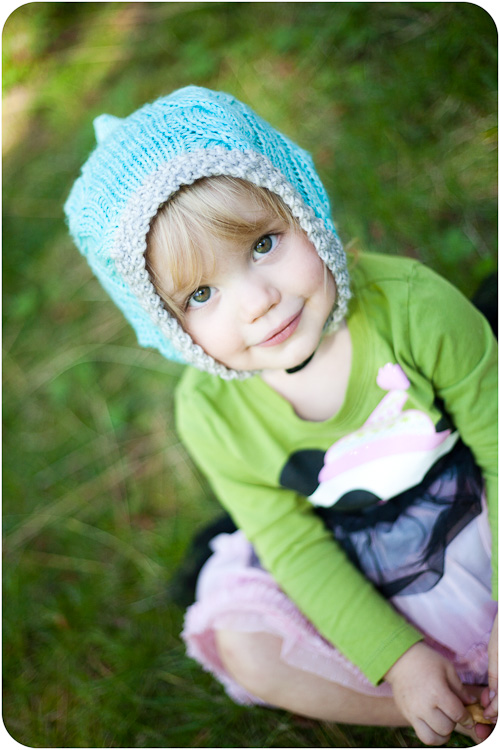 This pattern (Zozo Pixie Cables) was a quick knit. I am a little slow at reading patterns because I am dyslexic. This pattern, as patterns go, was relatively easy to understand. I used two different gauges of yarn and the result ended up in the edging being a bit too large for the hat. Also the more difficult technique that is important to know is how to cable. There are lots of awesome videos on YouTube. Just search for "Learn to Cable Knit."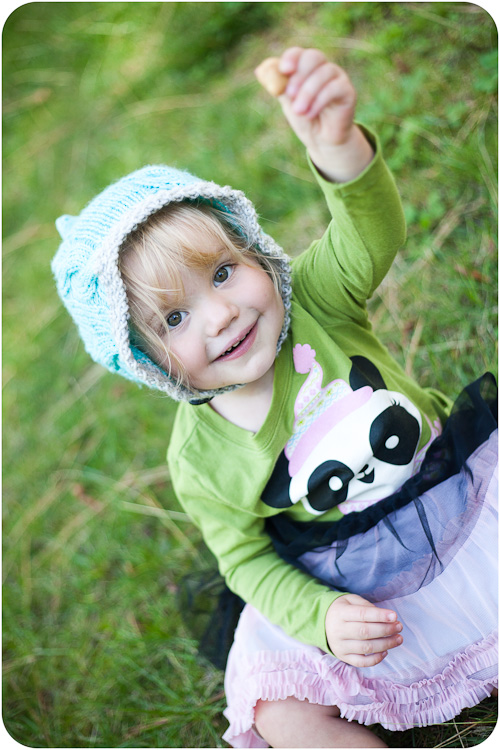 She still looked adorable in the hat so that is a definite plus. If I knit this pattern again (which I will!) I will use the same yarn for both the MC and the CC.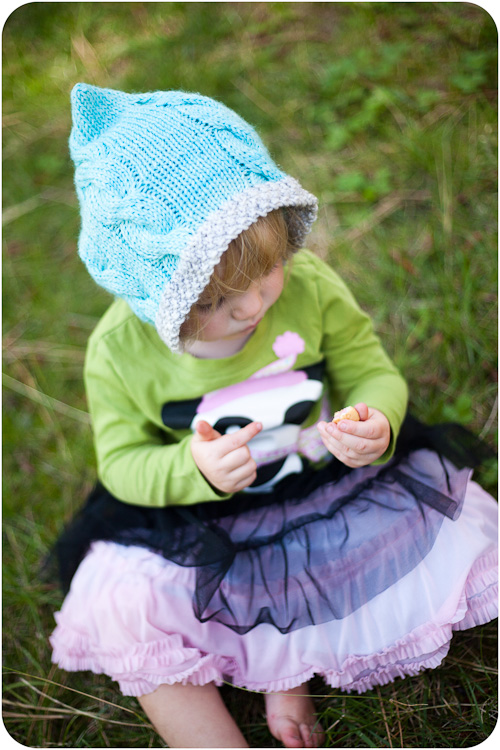 I always find Fiona is more likely to give me some good smiles if I feed her first. I guess this is probably the case with most children.