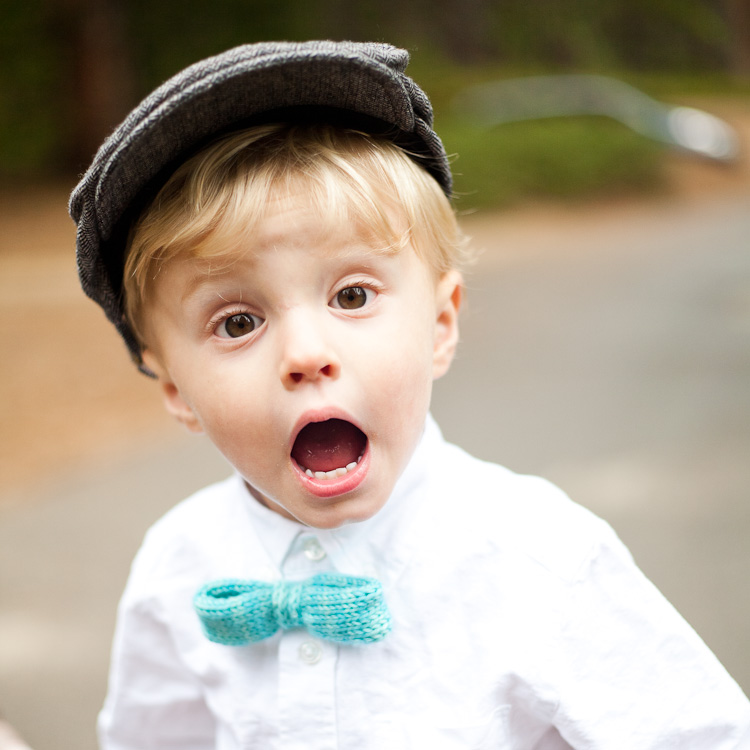 I have had the idea for a while to make a pattern for knit bow ties. All three of my children were asked to be in a friend's wedding. She had found the most amazing newsie hats at the Gap. I asked how she felt about the boys wearing knit bow ties and she loved the idea. Here are some photos of the bow ties. I will post more of the wedding photos when the photographer posts them.
BOW TIES ARE COOL! Need I say more?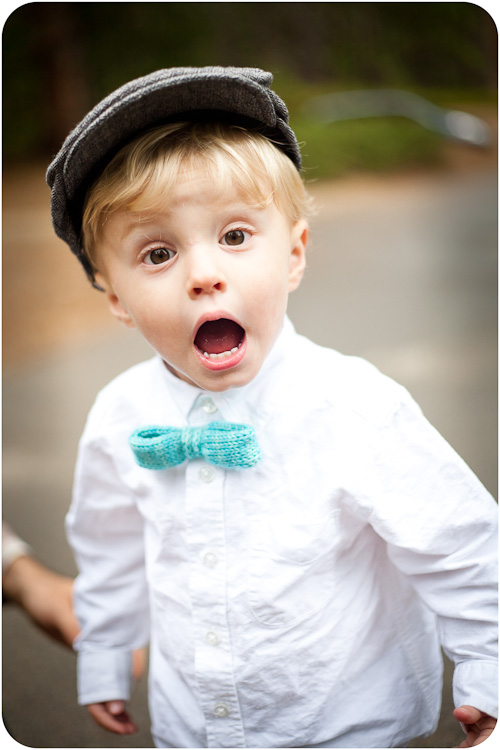 He  is obviously thrilled to be dressed up.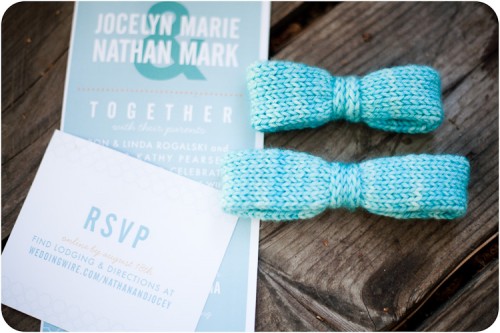 I matched the color-way (MadelineTosh DK Robin's Egg) to the invites and the bridesmaid dresses. The smaller bow tie was for my 2 year old son, and the larger was for three and a half year old son.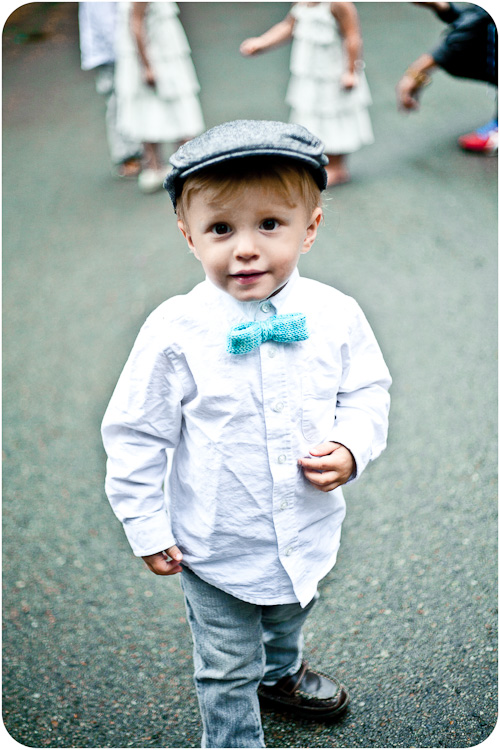 If you don't know how to knit I am happy to knit custom bow ties for weddings. Just email me for pricing mclaughlindesigns@elisajoy.com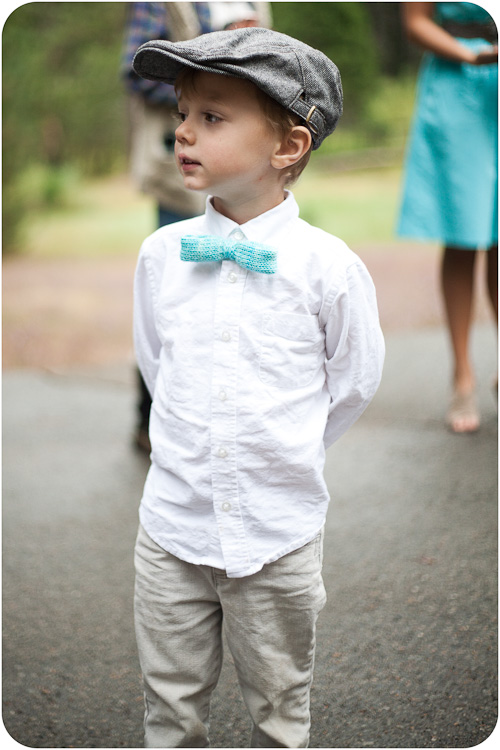 Holding daddy's hand.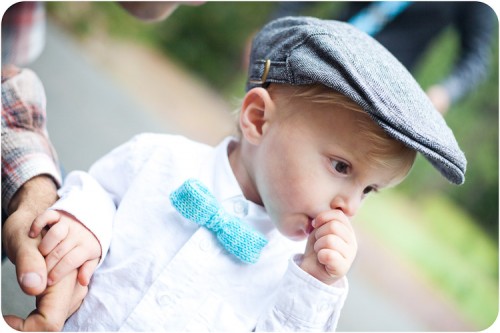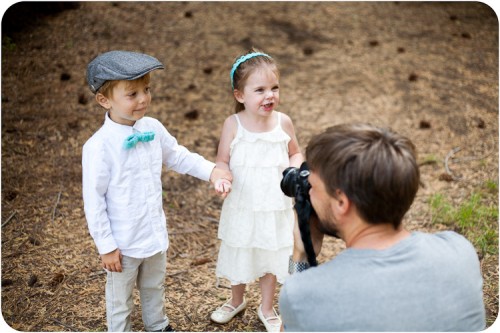 I also crocheted matching headbands for the two girls to go with the bow ties. I am anxiously awaiting photos from the wedding because all the kids were adorable. After the wedding, since I don't think my boys will be wearing their bow ties very often, I switched things up and made them into bow clips for Fiona.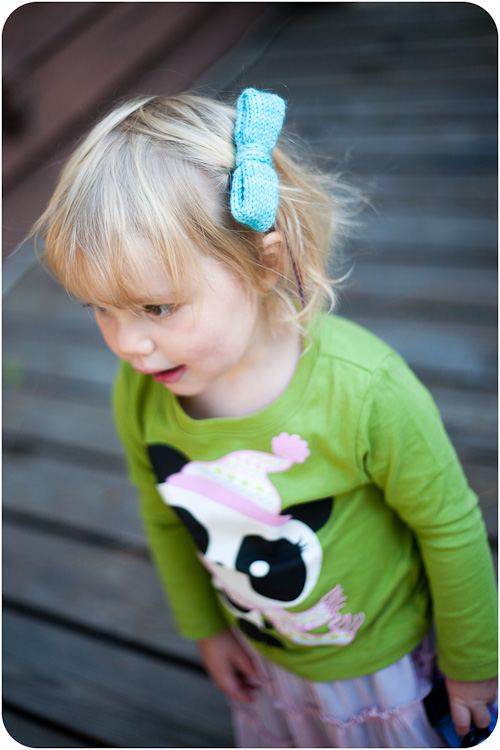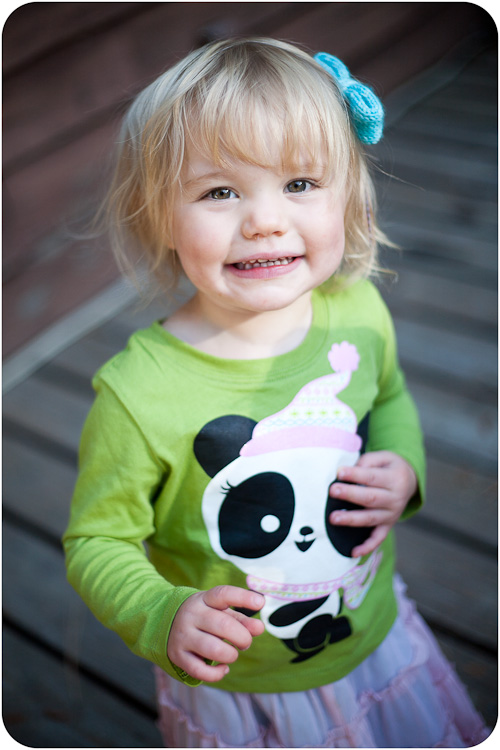 I am also writing the pattern to include sock weight yarn with several different styles of bow tie. For adults as well as children. Here is an earlier style I knit up for my sister.