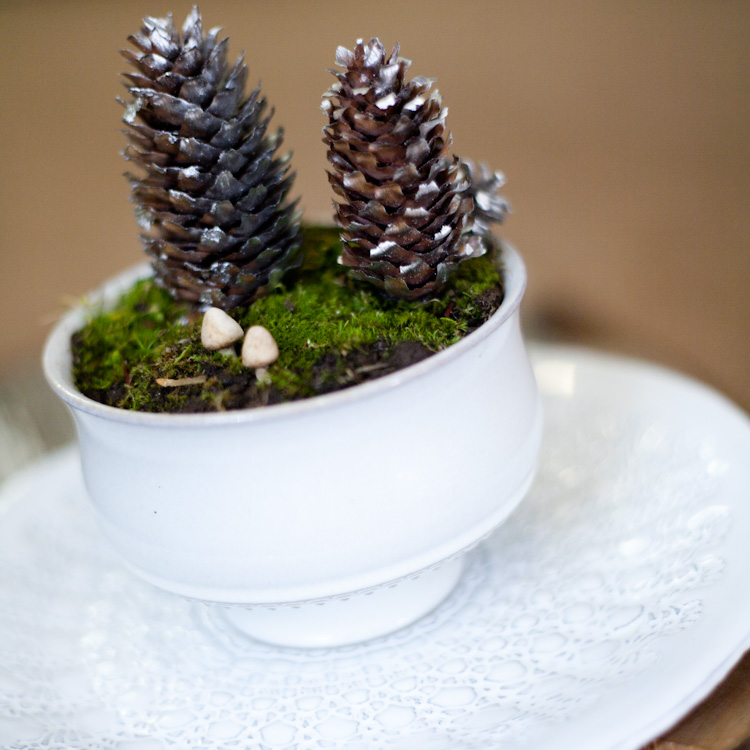 I have been slowly winterizing my home. Not in the actual mountain way but by slowly adding Christmas decorations when I have time. What with the first snow (already! eep!) and temperatures dropping rapidly…I have needed something to keep my attention. Today I worked on this Wintery Terrarium.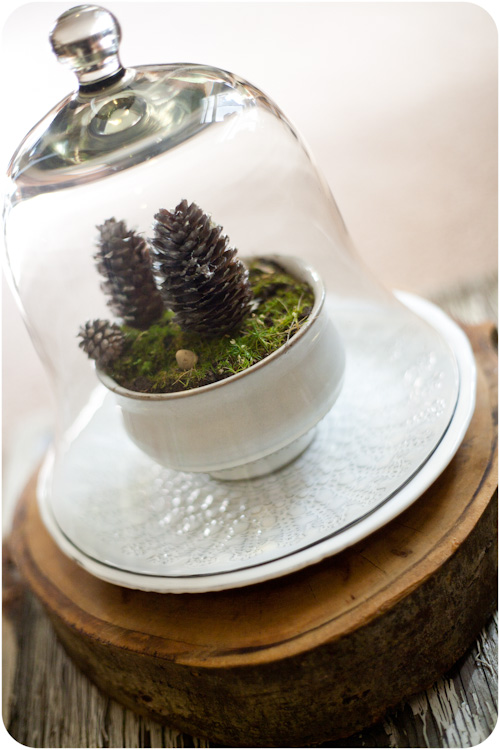 It was fairly simple to do. I found the moss in my yard and had the dishes already. This vintage footed bowl (thrifting find) fit perfectly with the pattern on the plate I just purchased from Anthropologie. The cloche was one I purchased a few years ago from Pottery Barn.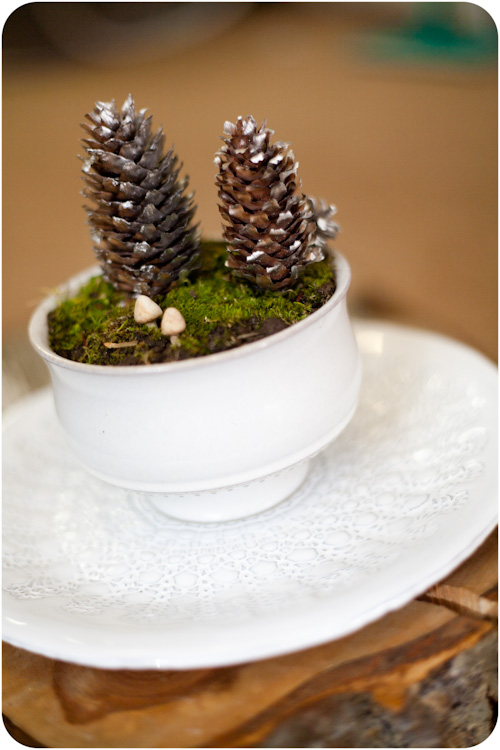 The silver trees are pinecones I collected and then sprayed with silver spray paint. They could probably do with a few more coats. Be prepared if you are spray painting pine cones they soak up a lot of paint! The tiny ceramic mushrooms I purchased from Jade Flower on Etsy, her work is phenomenal and I have SO enjoyed working with her in the past.
Here is a quick how-to on the pine cone trees.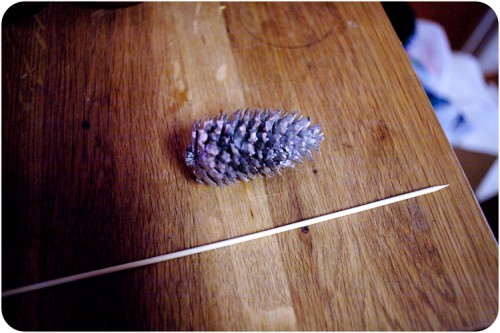 Using a wooden skewer (or even a tooth pick) break the skewer into two inch pieces. You can vary the length depending on the depth of the bowl you are building your terrarium in.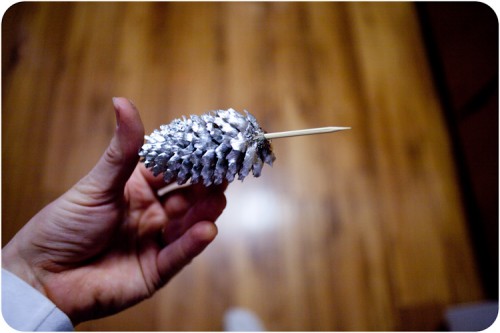 Using a hot glue gun dab some hot glue at the base of the pine cone and attach the two inch long piece of wood. This will allow you to stab the pine cone into the moss of your terrarium.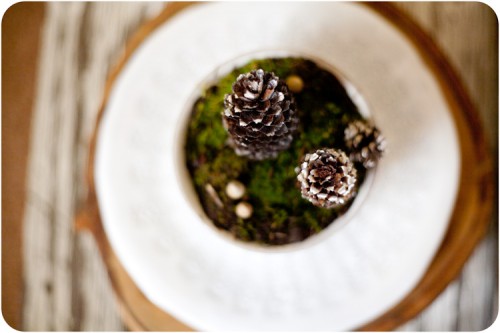 Once you have finished it will look like a tiny winter scape. I am planning on purchasing some fake snow when I am at the craft store next to sprinkle over the top of my terrarium. I will try to get pictures up when I get a chance.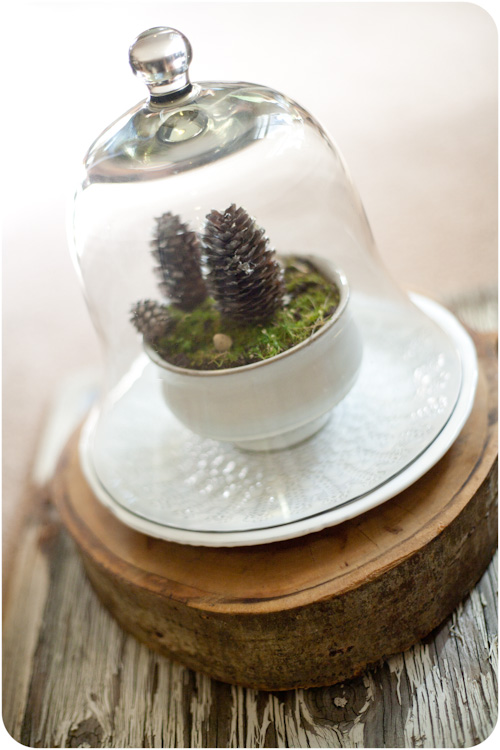 I also made several more winter scapes in Mason Jars. I will get a tutorial up once I have perfected the process. As I did not have fake snow on hand I used pure sugar cane instead. I thought it turned out looking pretty good actually.