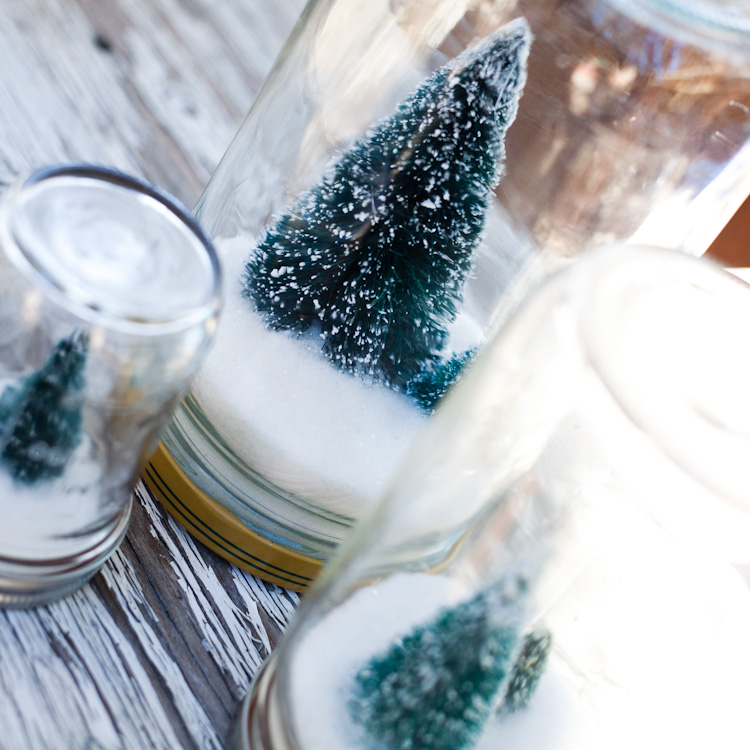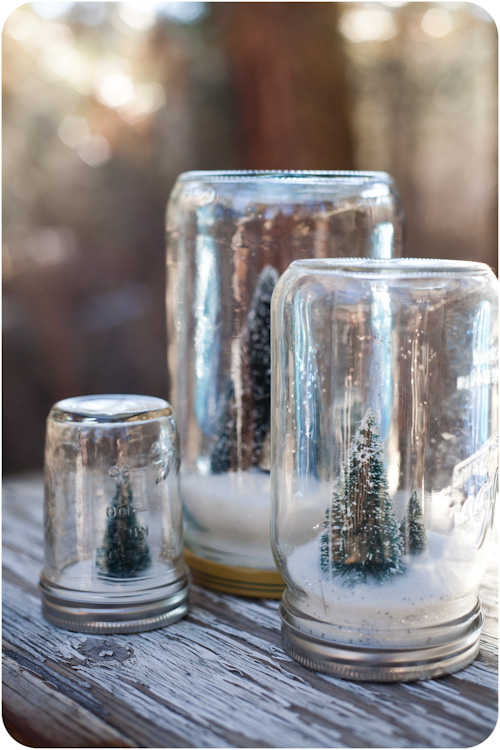 Thanksgiving is over, the official time to fill your home with wintery sights and scents is here. Most of my friends have their acts together and have the house fully decorated and full of holiday cheer. I have the issue every year that we don't spend Christmas at home. We usually spend it with the grandparents. I love any decorating ideas that will not get dried out after a week of neglect. This year I saw Anthropologie decorated their stores with Christmas scenes in mason jars. Here is a little DIY if you want to try it yourself.
Materials Needed:
1. Fake Snow (I used baking sugar and clear glitter mixed)
2. Mason Jar
3. Glue Gun
4. Tiny Tree (I found a 20 pack of tiny christmas trees at JoAnn's in the section with the tiny villages)
Here are pictures to show you what to do. Basically you glue the tree to the inside of the lid and put the fake snow inside the jar. Put the lid on and flip it over…really…so easy.

I made lots of little winter scenes in different sizes and stacked them on my mantle. I love the end result and I hope you will too.