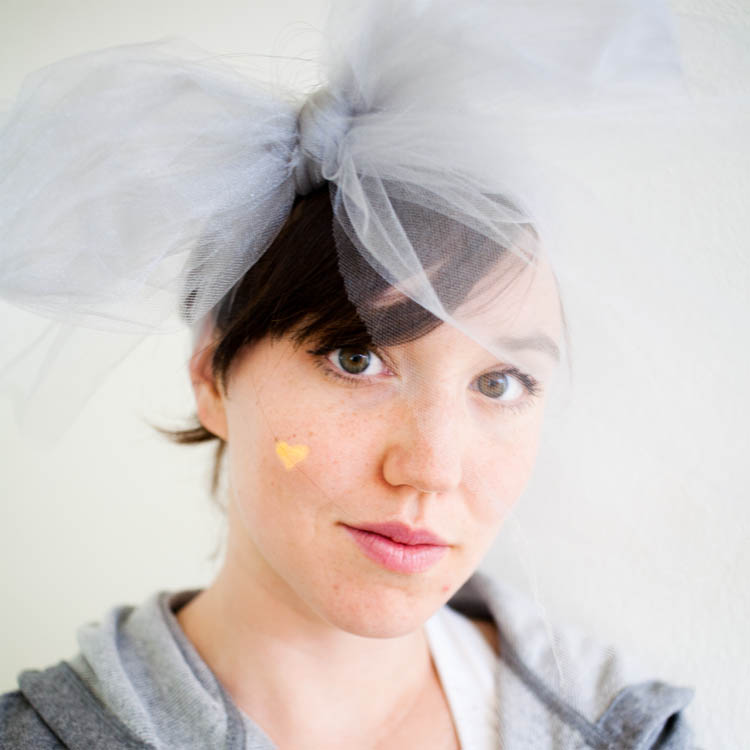 HAPPY NEW YEAR!!!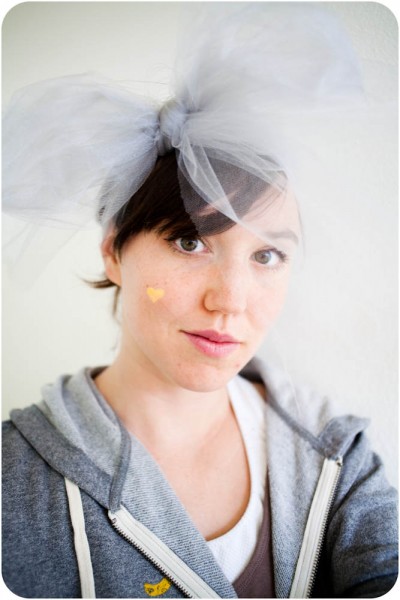 So this diy is a little bit crazy. I had been wanting to make a headwrap that was big and a little more out there. If I were getting married and having a bohemian hippy-ish wedding I might actually wear this for a more modern take on a veil. If I could find a way to make it not look like minnie mouse. Maybe this is just what you are looking for to accesorize your Disney themed party outfit.
 If you can't get it to look right on yourself try it on a little girl…it looks amazing on my two year old!
Take a length of tulle a foot wide and a yard and a half long.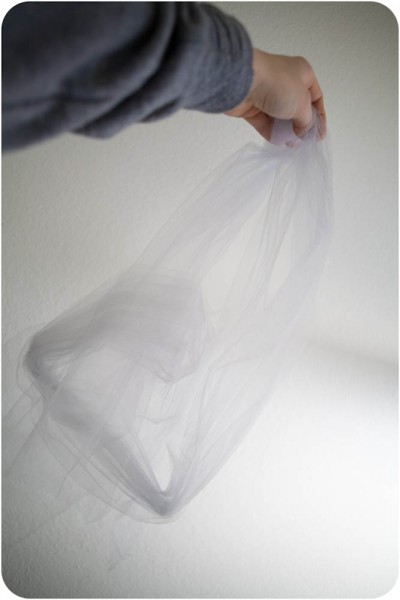 Wrap it around your head and tie in a bow.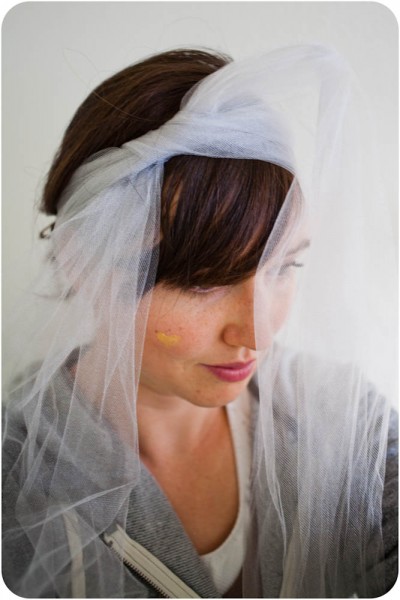 Arange the two ends of the tulle to either fall over your face or back over your hair.
I painted a heart on my cheek with wet gold eye-shadow. Don't know if I could pull it off in public yet but you never know…maybe one day I will be feeling brave enough. It was fun for the photo shoot.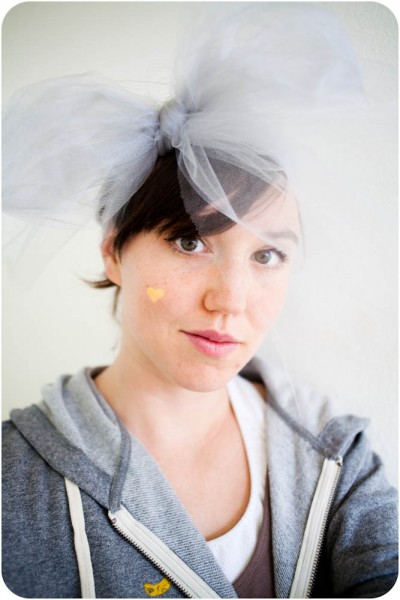 As A New Year rolls around I am facing the usual questions…what have I done with my life that is worth while? What will I do with the year ahead. I have three children, will be turning 28 (eep!) and have a fabulous husband (married 6.5 years). I have no idea what lies ahead in this year. I will continue designing and creating tutorials. I have had to much fun to quit. I am attempting to create a list of goals for the coming 2012 year. They are large goals and thus, may not happen but I have something to work towards.
1. Draft a book proposal, focusing on knitting and fashion and photography.
2. Travel to Australia (finances permitting), and visit my favorite yarn artist Skein Yarns.
3. Set up an online store on my own personal site.
4. Design 6 new patterns (at least!).
5. Blog more regularly. More DIYs and photo shoots. I just want to get into more of a weekly habit.
That is enough for now. They may change as my circumstances change. I don't normally set goals so I am making working on getting better at that. I hope your New Year is blessed. Hope you will stick around in the coming year to see the fun things to come. Cheers!