Ok so you will never guess where these awesome flowers are from…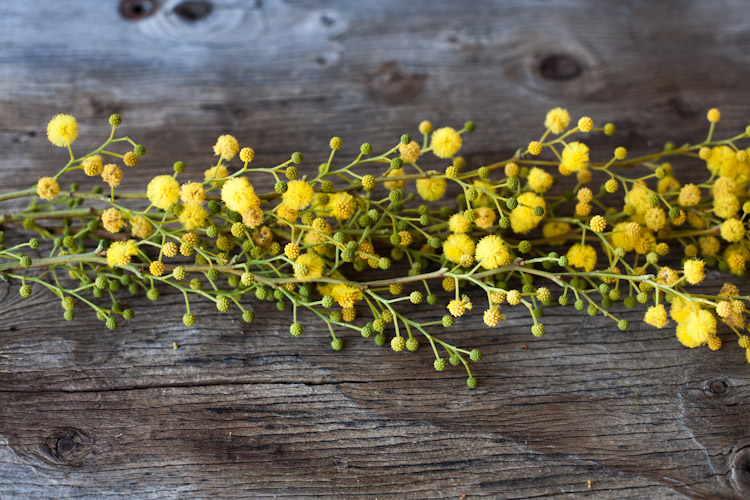 well unless you read the title of this post. They are from an Eucalyptus tree. WHO KNEW? I am sure many people were already aware of how wonderful eucalyptus flowers are but I definitely was not. I moved from a home in the mountains to a home in San Diego. The flora is much different in the desert and I have been traipsing around trying to find easily accessible flowers to place in vases around my house (this is one of the ways I cope with stress). I also love to use natural materials in crafting. These have so many fun potential uses!
On one of my lovely neighborhood walks with my family I found these on our property. Eucalyptus trees are everywhere in southern California. Anyway here is what they look like immediately after being cut from the tree.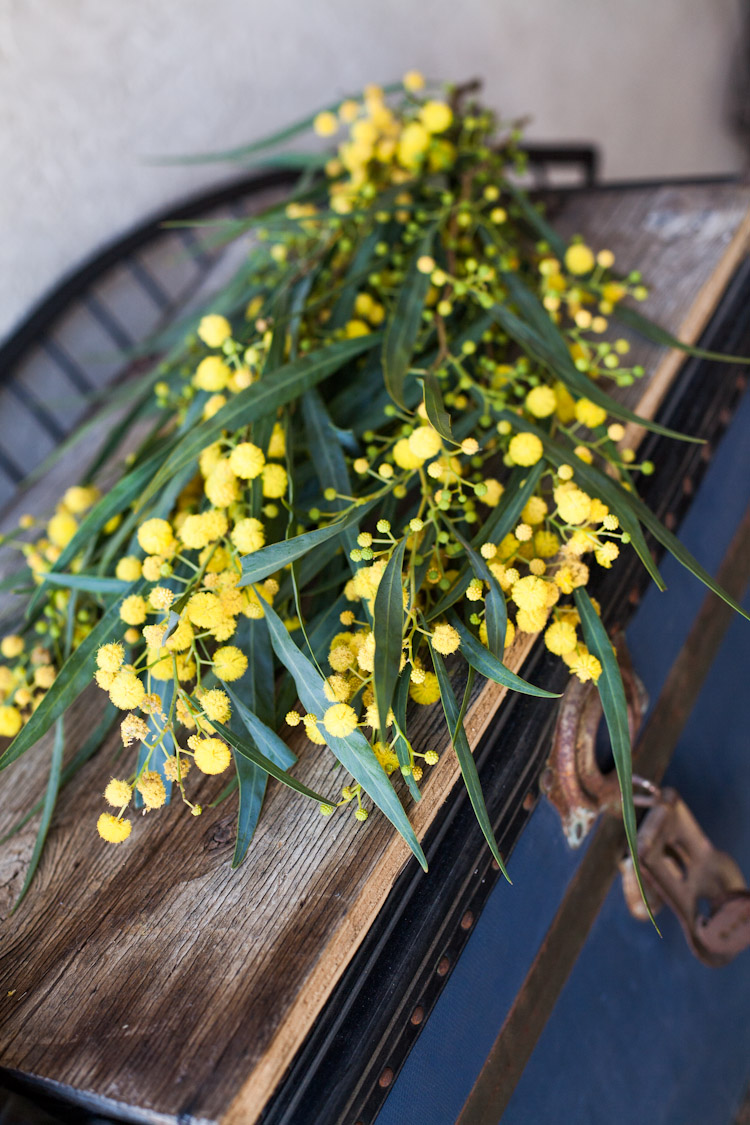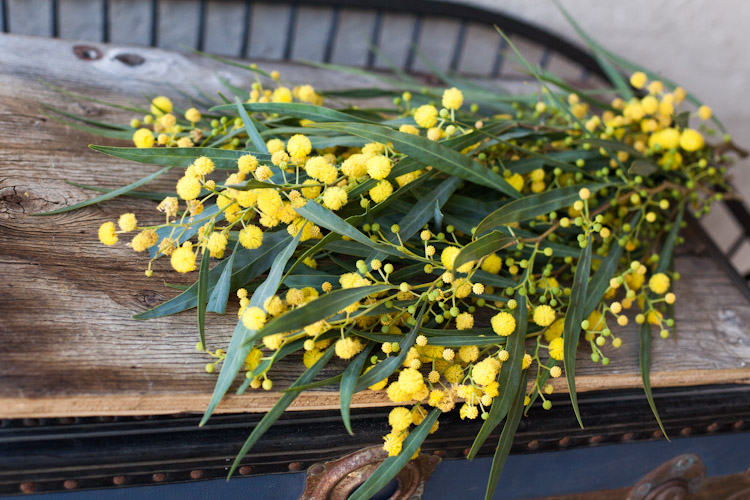 I took each stem of flowers and removed the leaves. You could easily leave them on and they will look fantastic. I was looking for something a bit more simple.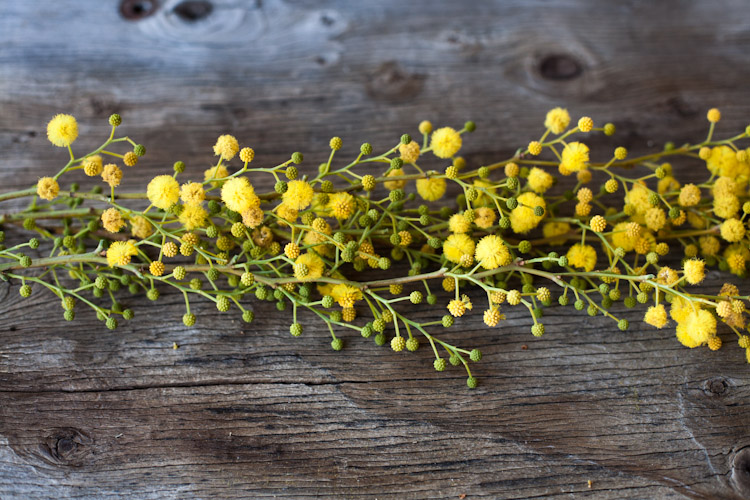 Now they were ready to be placed in a vase. I had some wild grape cuttings already in a mason jar so I added in the eucalyptus flowers. Here is the result. The flowers come off in little clusters and will work perfectly for dressing up some organic gift wrap.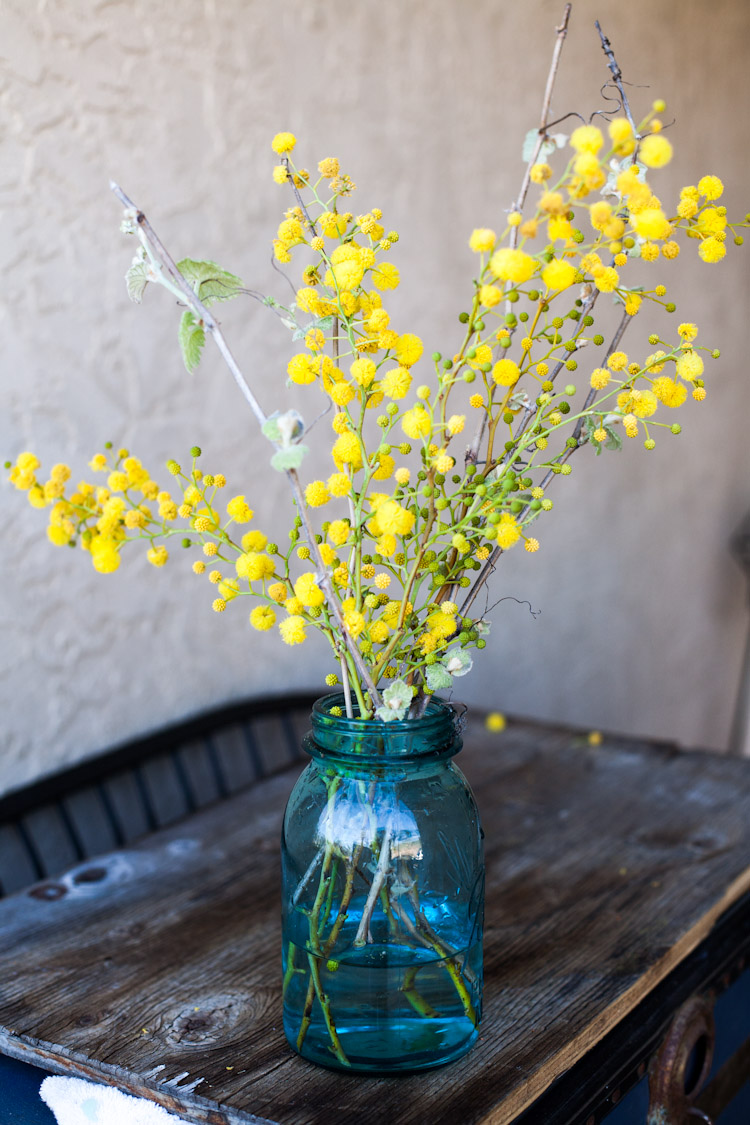 These would be perfect for a yellow themed wedding or shower or simply to brighten your home. Another great use is flower crowns. Here is one I made for my sweet Fiona.