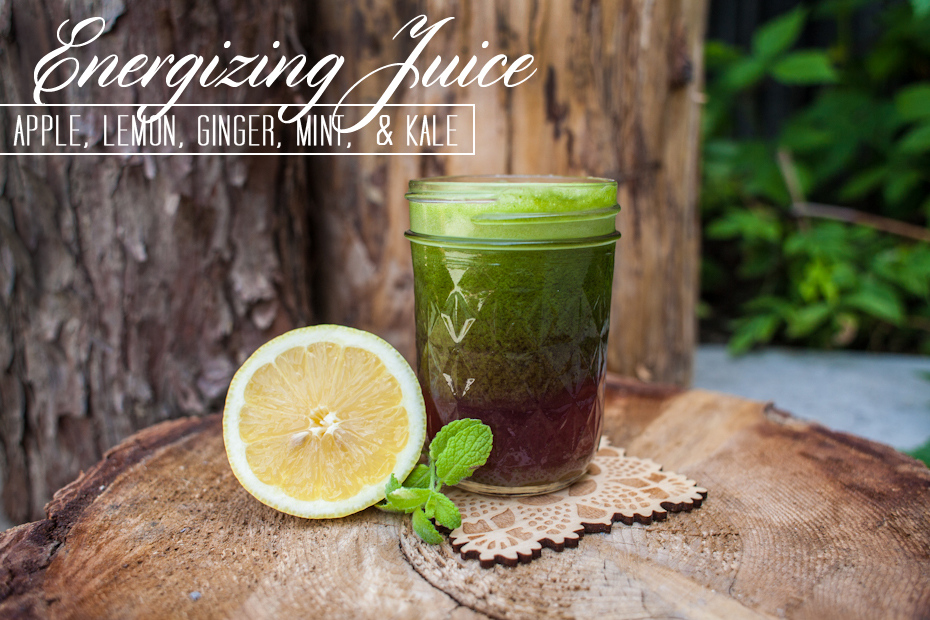 A couple of years ago I purchased a Jack LaLanne Juicer. I find that when I have juice regularly I feel so much better. I thought I would share one of my favorite juice recipes. You can add different amounts of each item depending on how sweet, tart, or spicy you want your juice to be. Not only is this juice packed with nutrients, it is energizing and detoxifying.
Energizing Juice:
Peeled Ginger: 1/2 inch to 1 inch slice (I peel my ginger with a spoon, it is very effective)
Apple: 2 medium sized Granny Smith apples
Lemon: 1/2 medium lemon (juice the peel also there are many nutrients that are found in lemon peel)
Mint: 2-4 stems of mint (pineapple mint pictured)
Kale: 2-4 leaves (purple kale pictured)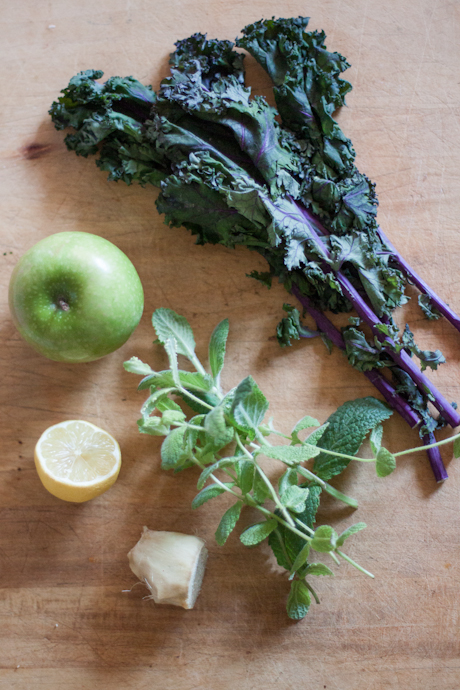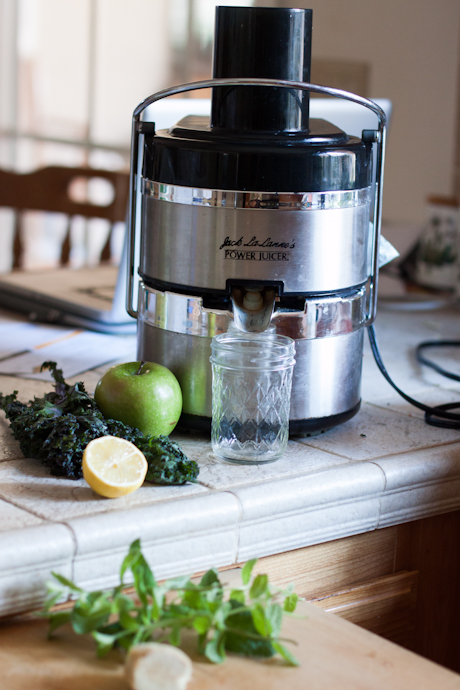 Chop up the kale and the apples into manageable pieces and start juicing.
I find that I get the best results when I sandwich the kale and mint between a few slices of apple. Add a piece of apple into your juicer, don't feed it all the way through, then add your kale followed by another apple slice. This allows the kale and mint to be more thoroughly juiced.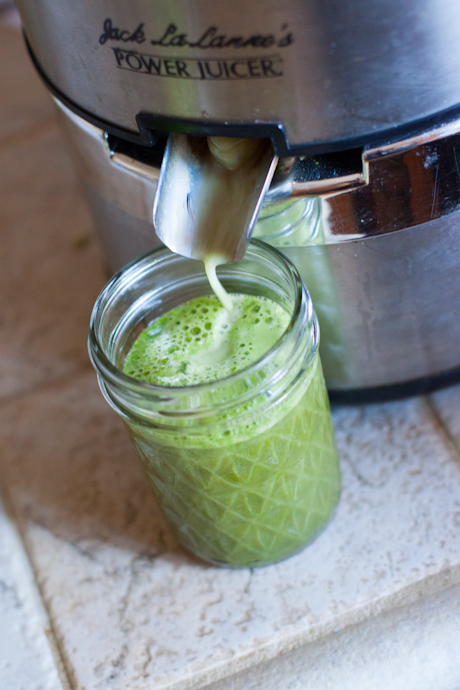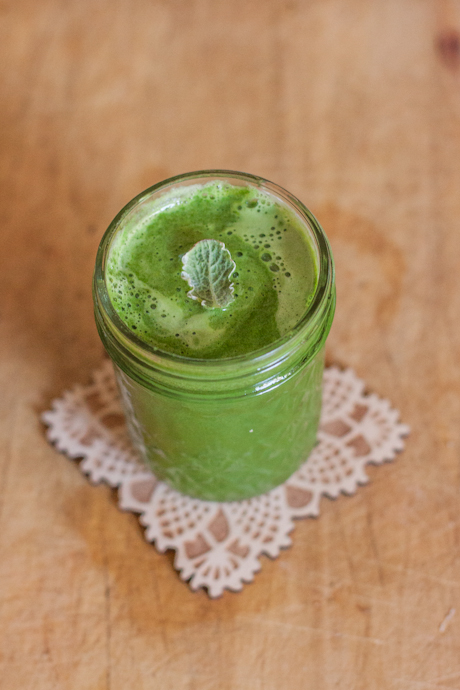 If you would like to know more about the nutritional properties of each food in this juice you can check out the links below.
Ginger is great for digestion, helps with inflammation, it has also been said to have an antioxidant effect.
Granny Smith apples are high in Vitamin C, help regulate blood sugar, they are high in potassium, and help with your digestive tract.
Lemons are amazing! They detoxify you, are high in Vitamin C, stimulate the liver, and strengthen blood vessels.
Mint detoxifies your skin, aids in digestion, and aids in respiration. (I originally had 3-5 stems in the recipe but my skin broke out after having that much mint. Now I know it was due to the detoxifying effect mint has on your skin. Go easy and watch for detoxifying symptoms, breaking out headache, gas. They will go away after a week but if they are severe drink less of the juice)
Kale can help lower cholesterol, it has Vitamin B6, Vitamin C, Vitamin A, Vitamin K, and is rich in Antioxidents.