More Adventuring with Flower Crowns
Spring and Summer are the perfect seasons for flower crown creation. Truth is, I make flower crowns year round whenever I can. I remember the first time someone taught me how to braid a flower crown as a child, what a liberating feeling. That is what creating does for me, it is freeing. For this DIY I needed to get some photos of myself wearing the flower crown so I set up my camera with a Joby Pod on a chair and had my five year old focus and take the photos. He did a great job considering he has not used my camera before. The small photo shoot of the flower crown changed into a photo shoot of my children. I need to do more photography with my kids they are amazing.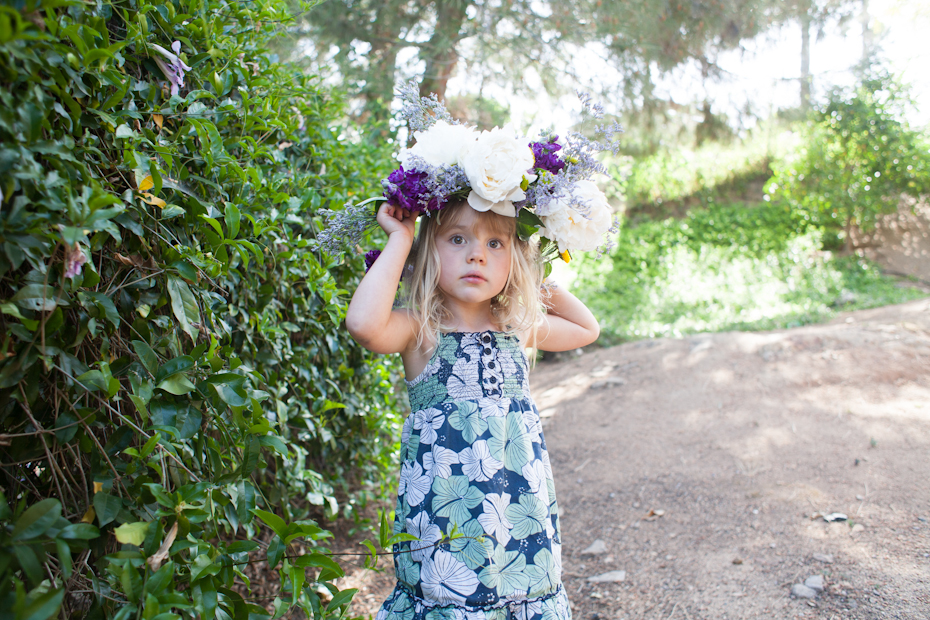 The crown was way too large for Fiona but I needed to set up the shot so she wore it for a moment.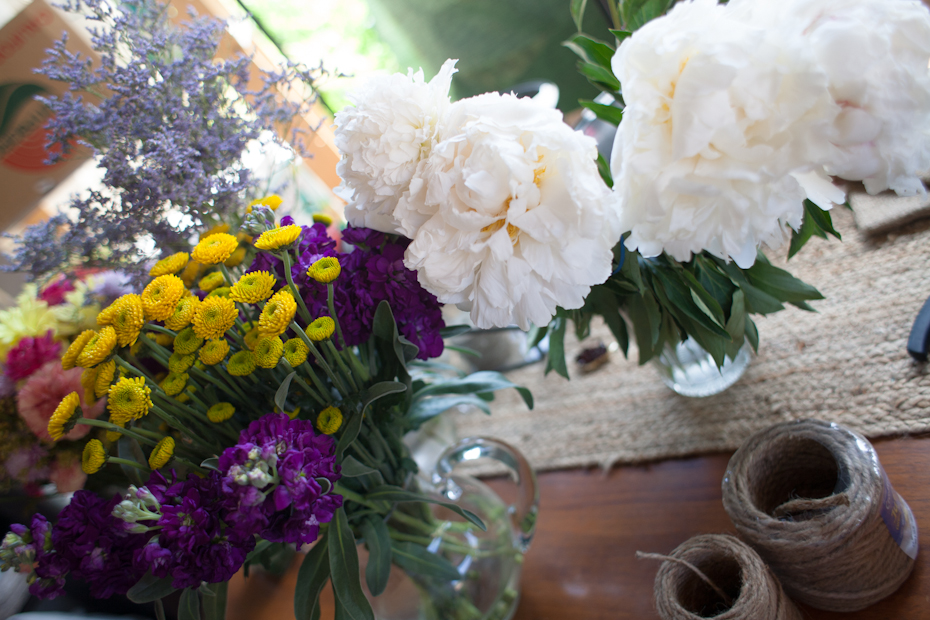 For this crown I used the following flowers:
Peony – by far one of my favorite flowers.
Mums – another favorite. These have slender stems and are great for braiding.
Stock – I used Purple Stock.
Emille – I had never seen this flower until I went to a farmers market. I love it and wish it was readily available at my local Trader Joe's like the rest of the flowers.
I used jute also for this crown, it is helpful to have something to tie of the ends and to secure heavier flowers with.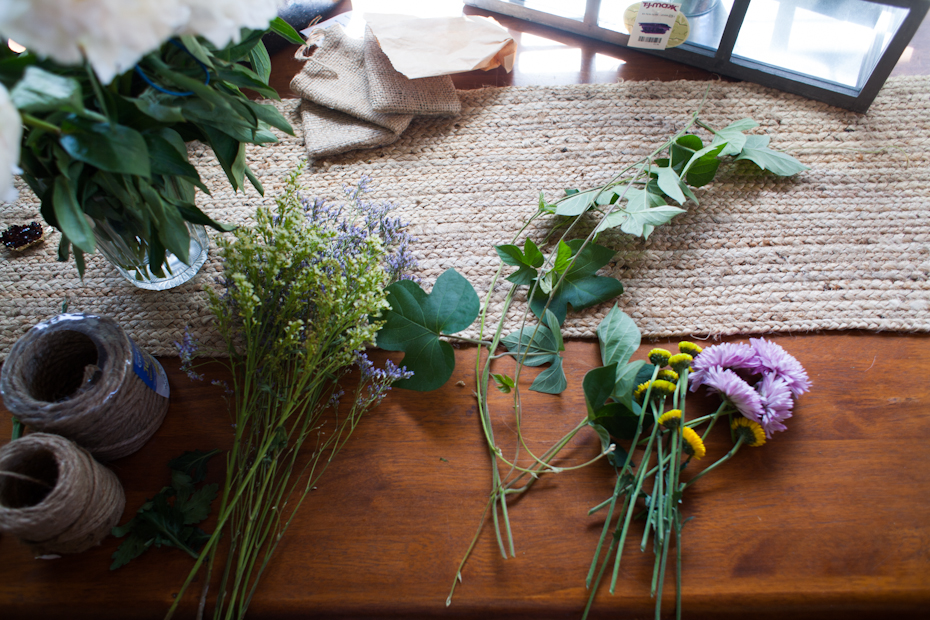 Trim the ends of the flowers. Remove the leaves so you have bare stems to work with.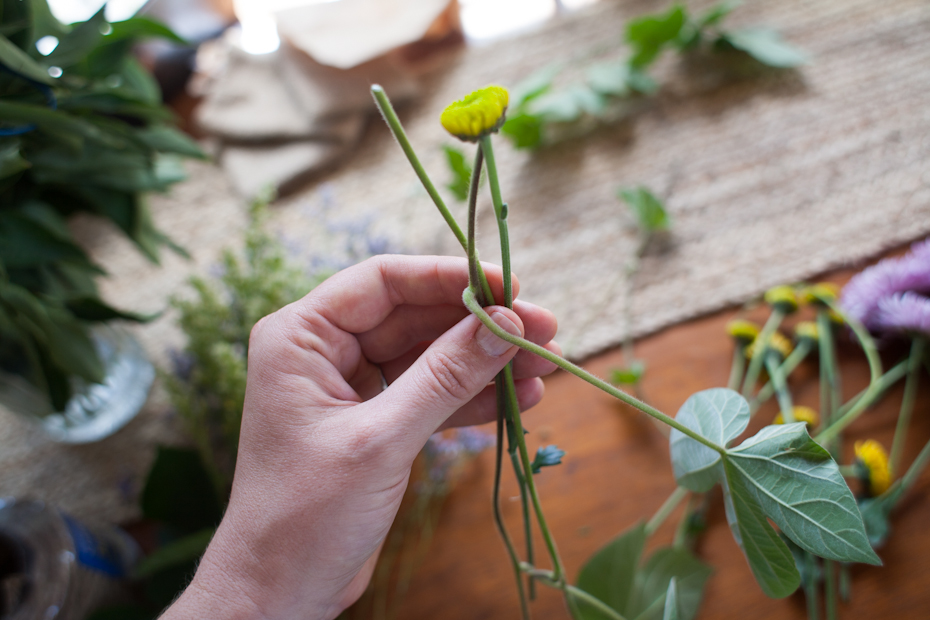 Hold three stems together. With the flowers at the top. I had a few vines from my yard which I added in.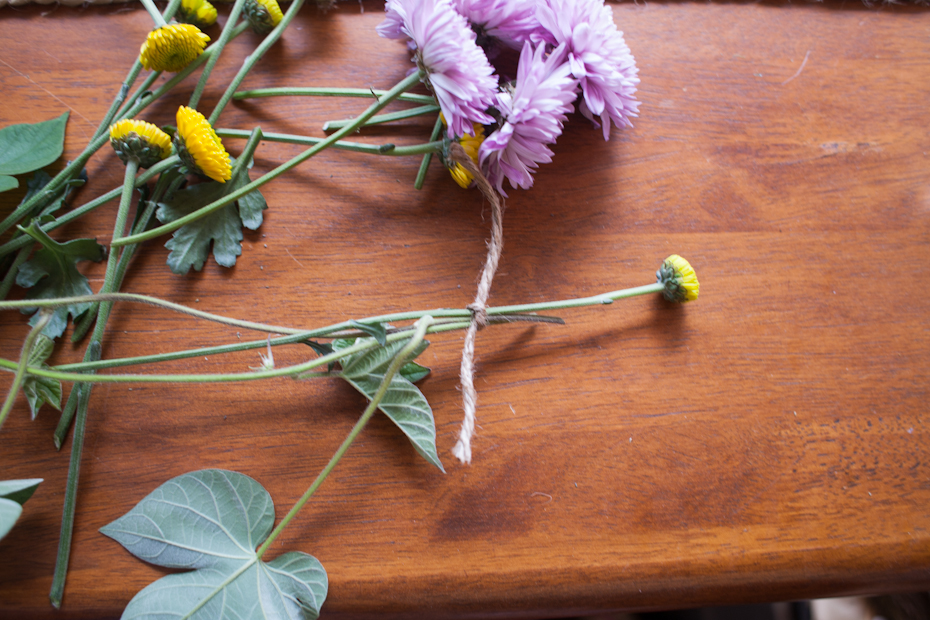 Tie the three stems together so you can start braiding. I have made flower crowns without tying the ends of the stems together, this just makes it easier. Begin braiding the stems and as you do add in flowers, its very similar to french braiding.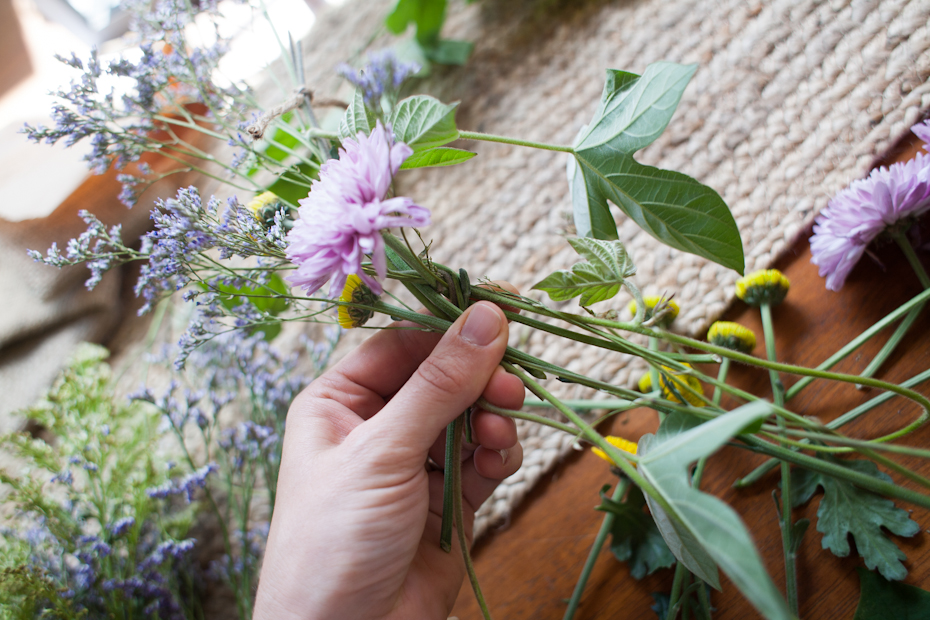 If you end up with too many stems and it gets hard to braid just cut off the stems that have been worked in the most leaving the newer stems to continue your braid.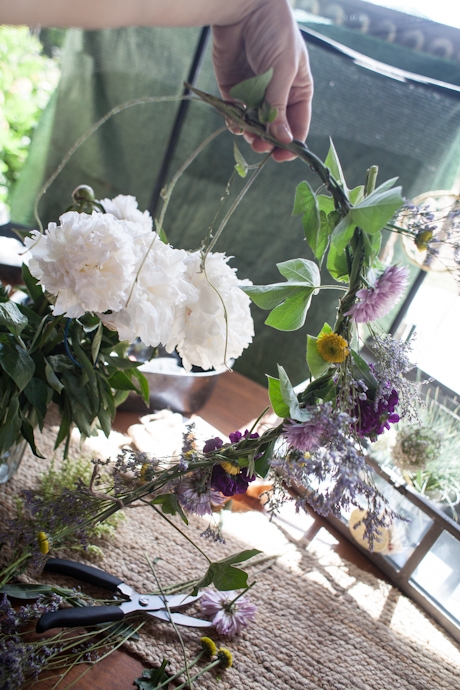 When your crown reaches the desired length tie it off with a four inch length of jute cord. Don't stress about getting all the flowers in during this part. I weave in extra flowers after the crown is braided. Larger flowers like peonies need to be cut down until their stems measure 2-3 inches and then you can weave them into the braid and secure them with more jute.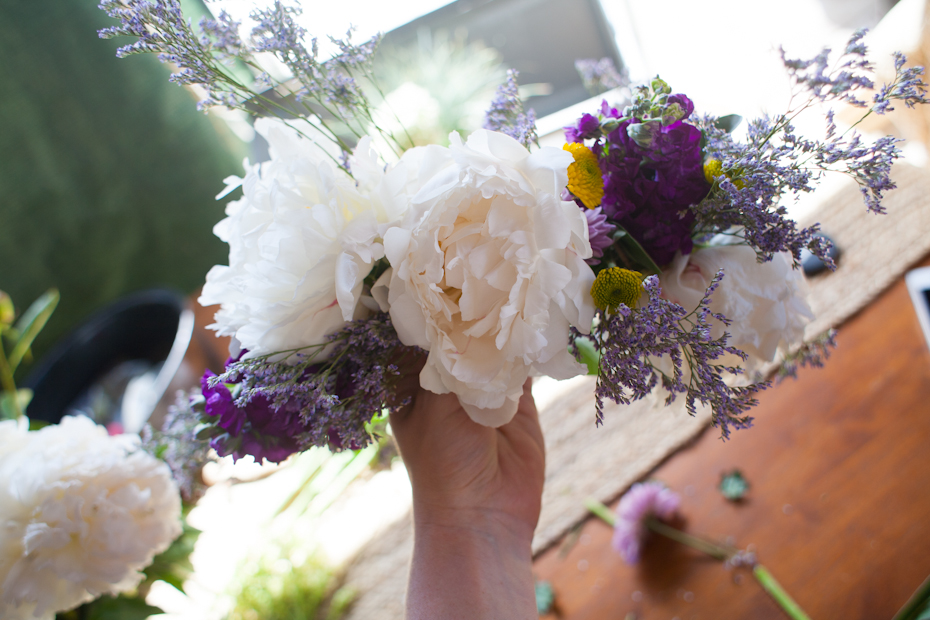 play with it until it is as full as you want it to be. This crown was massive and probably would not work great for wearing out and about but it was great for photography.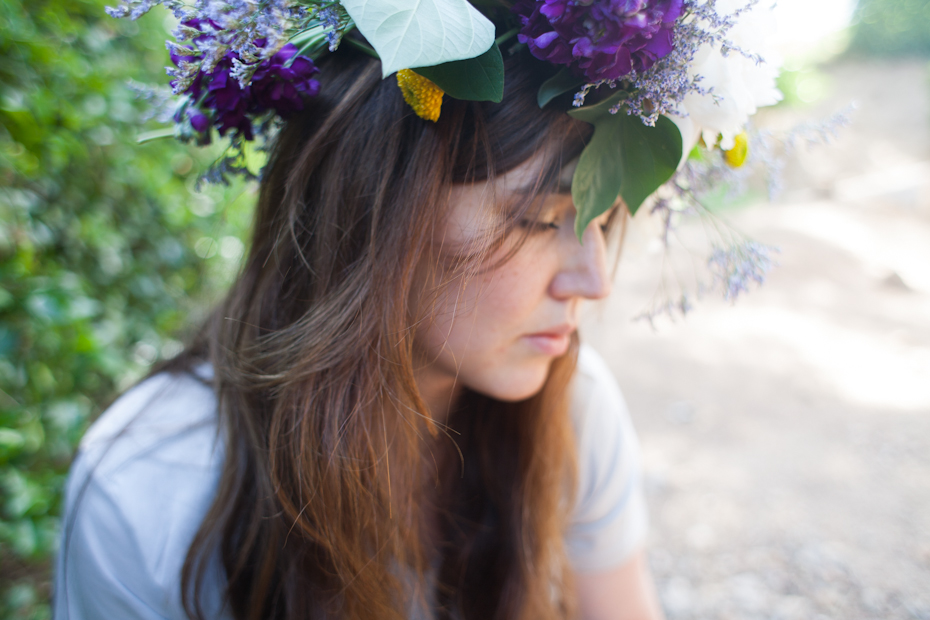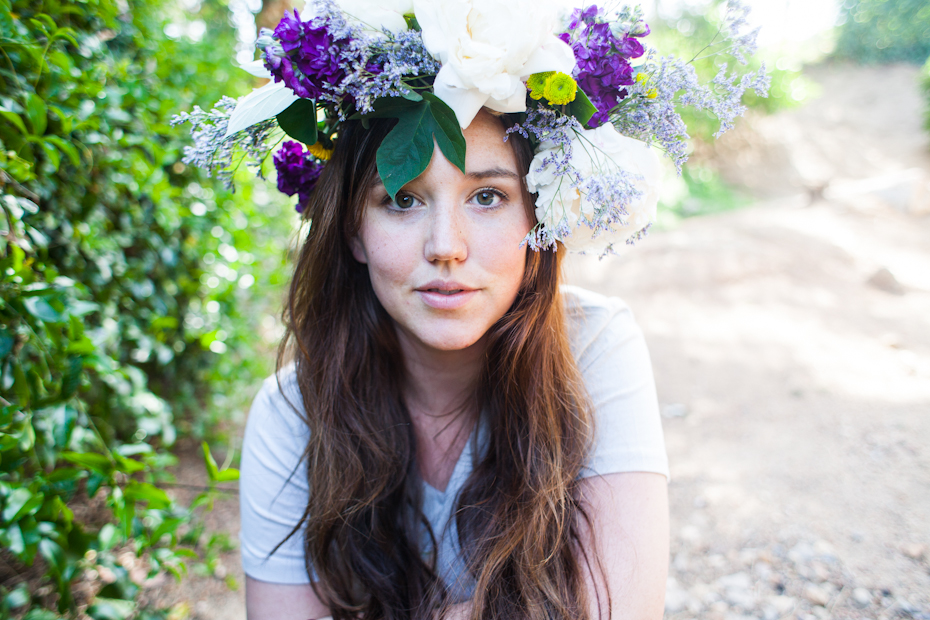 My favorite part about this shoot was that my kids pushed their way in and I got some great shots with me and the twins. I need to take more photos with my kids!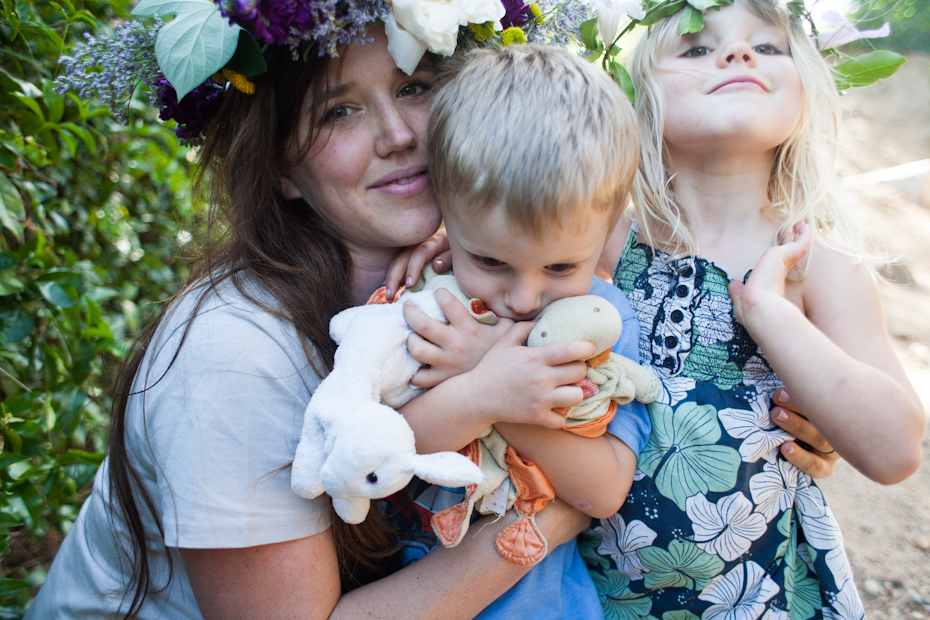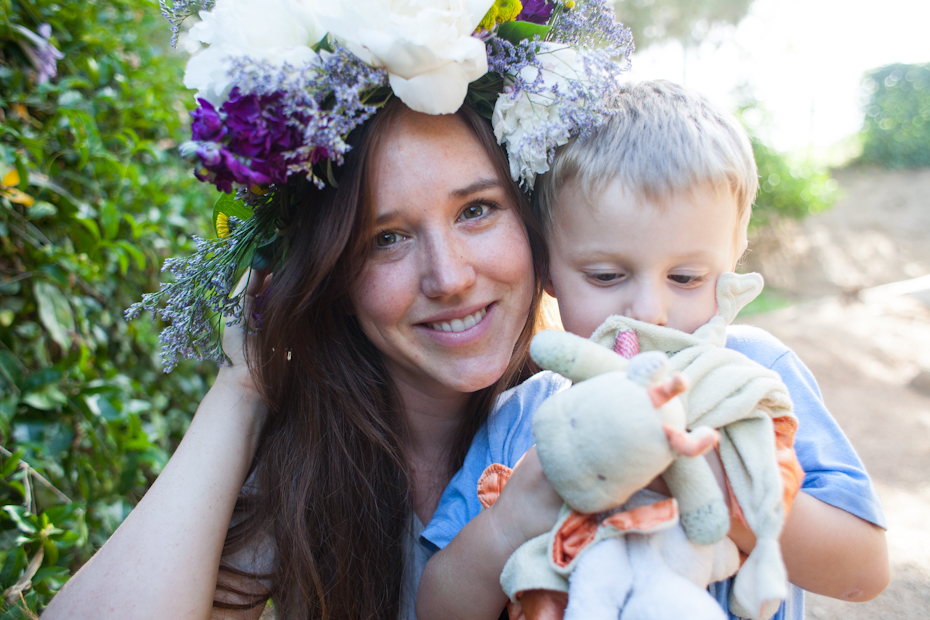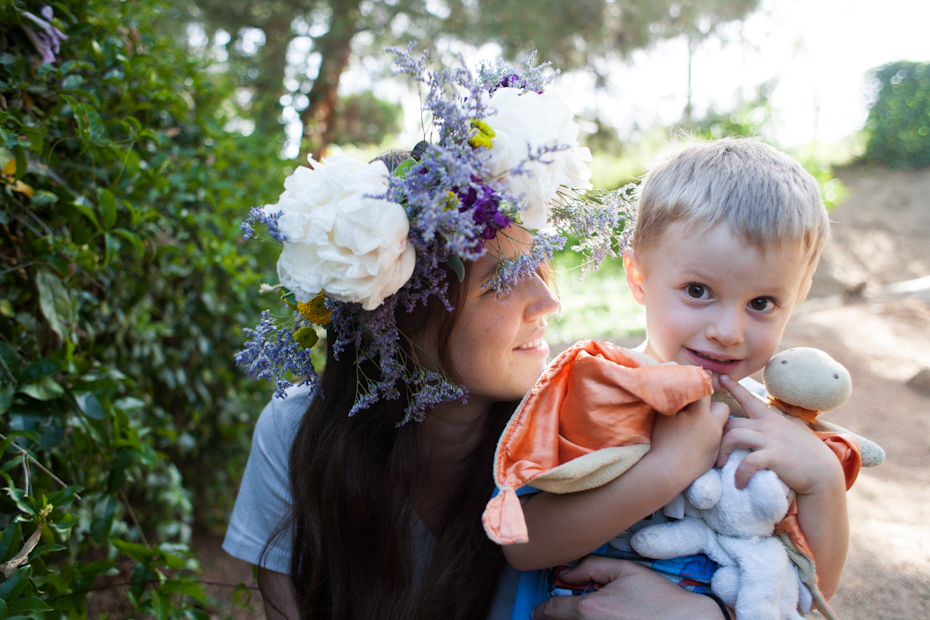 I adore my children…