DIY: Bohemian Chic Hair Pin
Yet another DIY! Summer is a time to create and when summer hits I definitely put down my knitting needles a bit more…THE HEAT! It is hard to knit with even the softest wool fiber when it is close to the triple digits outside. So here is a fun tutorial for those of you who are taking a breather from knitting. This clip was designed using a button off one of my old sweaters and some feathers I already had on hand (from all the feather extensions I have been putting in).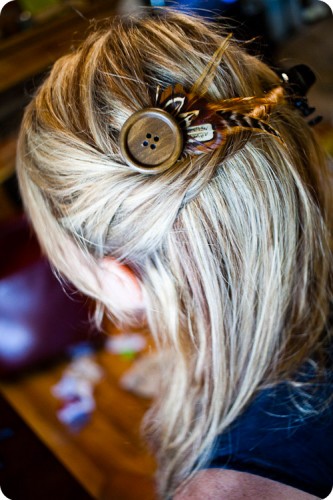 If you purchased feathers for feather extensions and you have some left this is a great project to use them up on. So lets get started!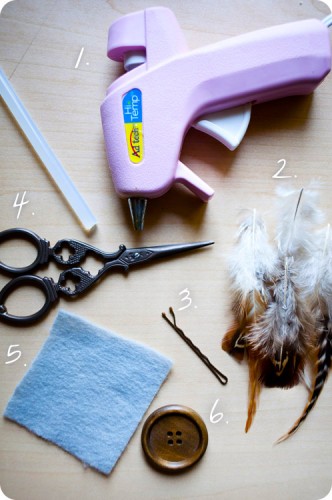 1. Hot Glue Gun
2. Feathers (You can find the feathers if you search for "Ring Tail Pheasant" and "Saddle Hackle" I like to get them from www.moonlightfeathers.com)
3.Bobby Pin (or Alligator Clip)
4. Scissors
5. 2x2in square of felt
6. Button (pictured is a 1.5inch diameter wood button)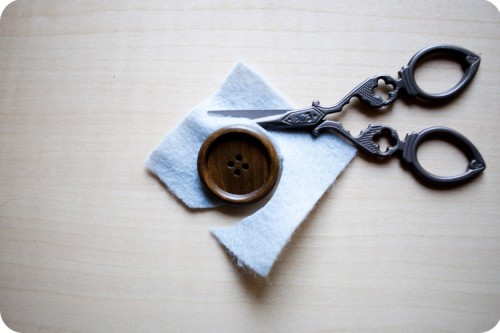 First, holding the button on top of the felt cut the felt to the same size as the button. This will be on the back of your clip.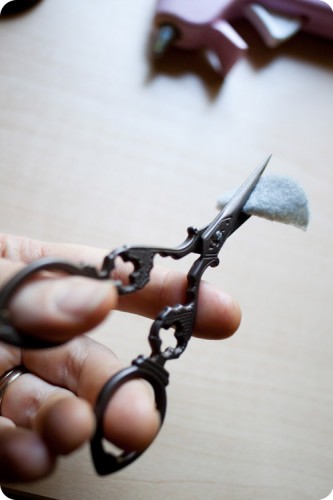 Once you have cut the felt circle fold it in half and make two small incisions for your bobby pin to attach through.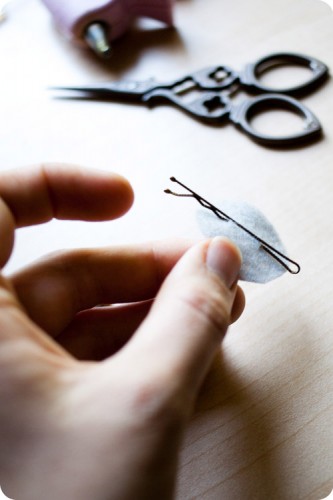 Once you have the holes cut for the bobby pin thread it through the felt.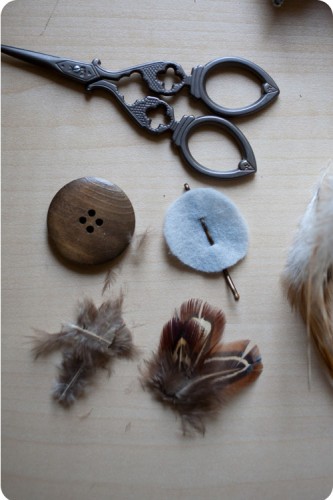 Cut your feathers to the appropriate size so they will sit the way you want them to.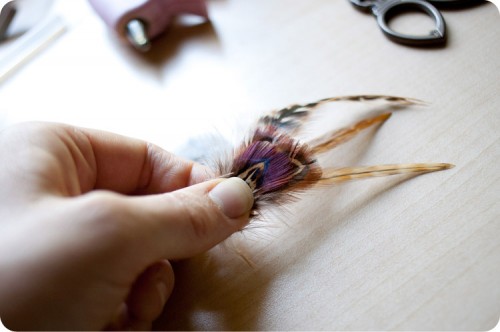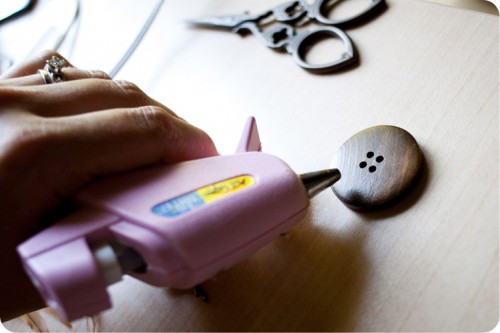 Flip your button over hot place a layer of hot glue on the back of the button and begin to lay your feathers. Make sure you keep in mind that you button is face down so you want to place the feathers you want on top first.
Once you have the first layer glue the second layer to the back of the button.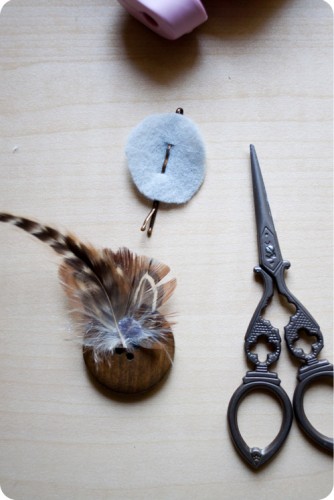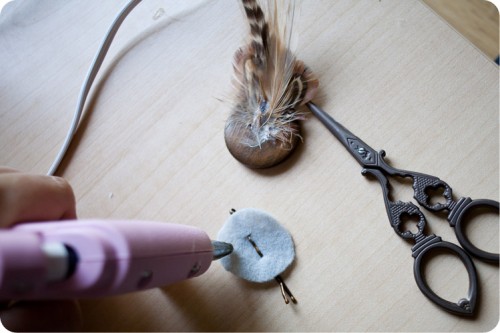 When you finish attaching your feathers glue the felt backing onto the clip.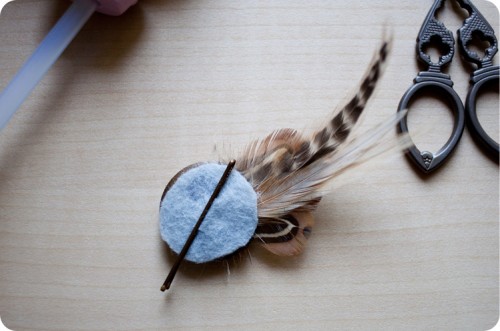 This is the angle I used for the bobby pin  so that the pin attaches the way I want it. It may differ depending on how you want the clip to lie in your hair.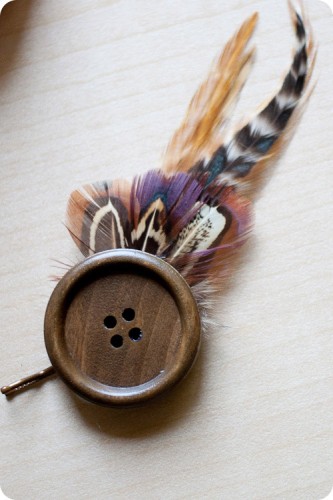 Flip your clip over and slip it in your hair. These make great gifts because they are so simple and easy and yet they are eye catching.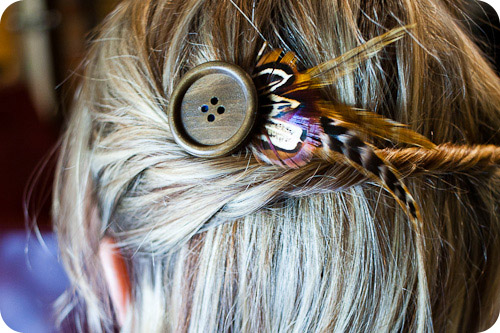 This clip also easily works as a pin on a shirt to add a little interest to your favorite outfit. Or it can even make a great hat pin. Create and ENJOY!