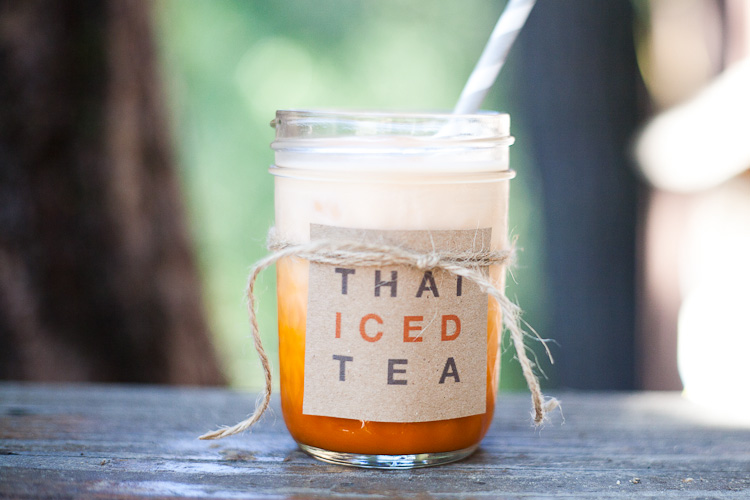 I have been wanting to learn how to make thai iced tea recently and I finally after doing some research was able to make restaurant quality thai iced tea. I decided that instead of making it with LOTS of refined sugar I would use agave. The result was delicious. Here is what I have learned.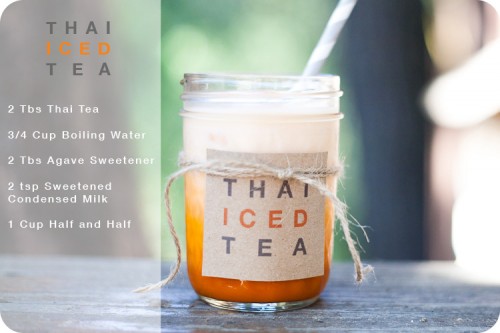 For this drink to work you have to purchase authentic thai tea. I found some on Amazon and I knew from the moment I smelled it that it was the right tea. You can find it HERE. I tried making thai tea with black and rooibos teas there are many recipes online that claim you can make thai tea this way. After my own experience I would not recommend using anything but  authentic thai tea.
Apart from the ingredients you will need a paper filter, two pyrex measuring cups or mugs, and a beautiful container to put the finished product in.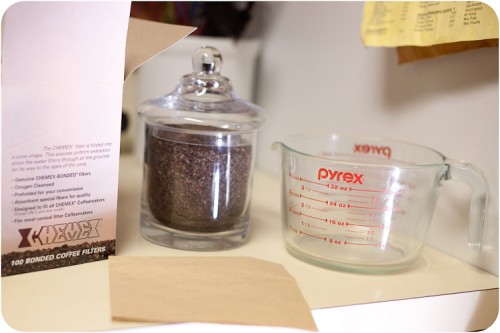 Boil 3/4 cup of water.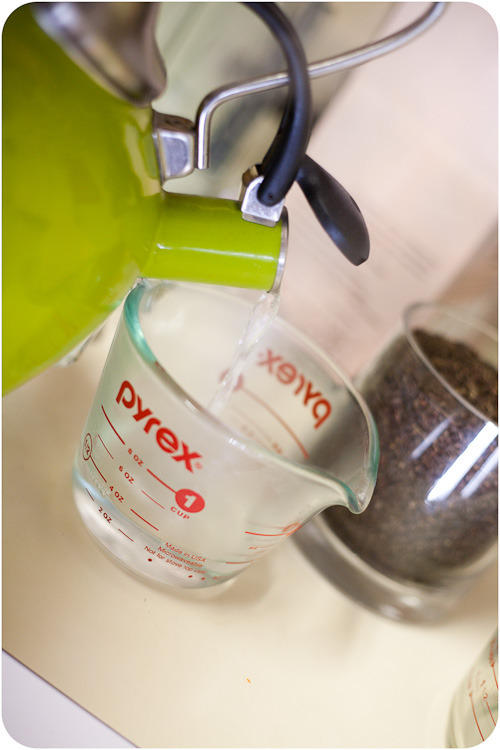 Add 2 Tbs of the thai tea to the boiling water and mix with a spoon. Allow the tea to steep for 20 minutes or so.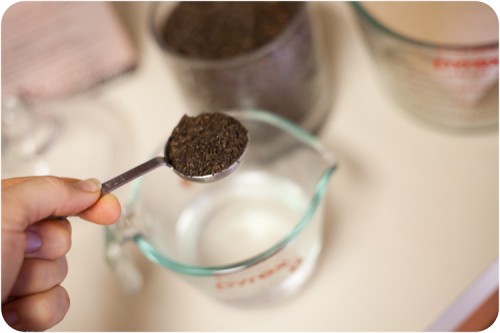 The water will turn a dark orange color.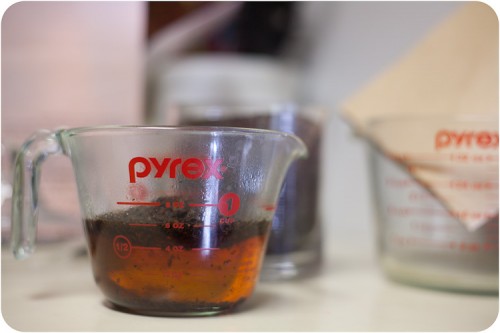 Once the tea has steeped pour it through the paper filter. Place the paper filter over another pyrex container or a mug.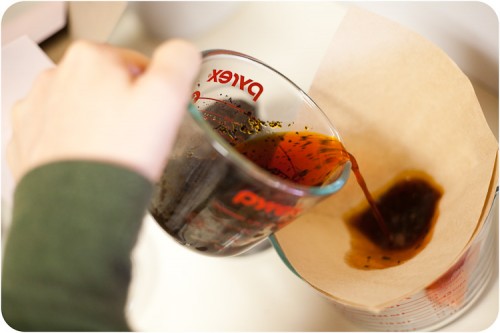 Once the tea leaves have been strained from the tea squeeze out the remaining water from the filter and throw it in your garden.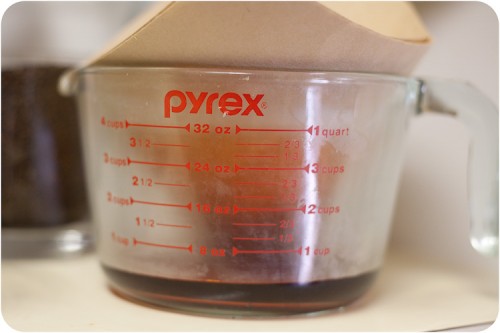 Using a wisk stir in the sweetened condensed milk (2 tsp) and agave sweetener (2 Tbs).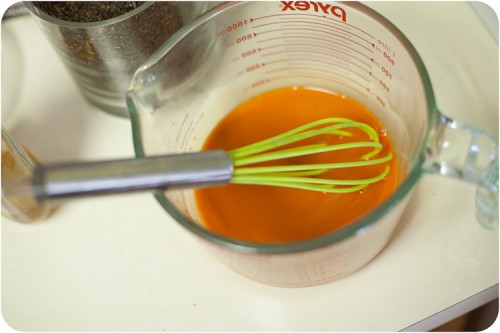 Pour the tea over ice. This amount will make two 8oz glasses of Thai Iced Tea.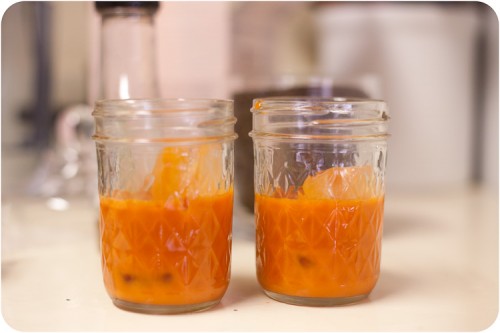 Print out cute labels if you are making this for a party. I will do a post on how to use brown paper bags to get this adorable look. I will also be posting the pdf in case you want to print this exact label.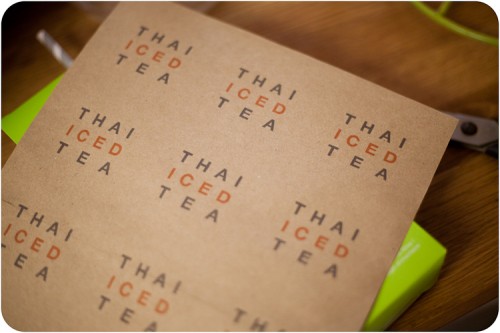 Top off the glass with half and half. It should be about 3-4 oz each glass.
I did a post on how to make these labels out of paper grocery bags it includes a free download for the "Thai Iced Tea" label. You can see the post HERE.
If you want to know other ways to make this authentic Thai beverage I used the resources from this awesome post on Thai Relish.