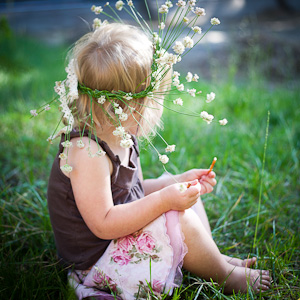 My whole life, well as long as I can remember, I have loved making flower crowns. As a little girl I never had tiaras or princess dresses. I had to make everything myself. It worked out for the best because rhinestone tiaras were never my type anyway. I think I love the transient quality of a flower crown. Maybe that is why I still like making flower crowns today.
If you want to make a crown like this find flowers with 12-15inch stems and when you add them in leave 4-5 inches out so the crown has a fan of long flower stems. I added each stem on off the same side also so that the flowers all fanned out around the outside. If you are lucky enough to have a model that will sit the way you want them to, you can capture some beautiful images. Fiona was disgruntled, to say the least, at having to sit still. I bribed her with a handful of pretzels and eventually she sat for a moment and allowed me to get some good shots. She is my little ragamuffin princess…ballet skirt, dirty face, mouth full of food, I cannot get enough of her.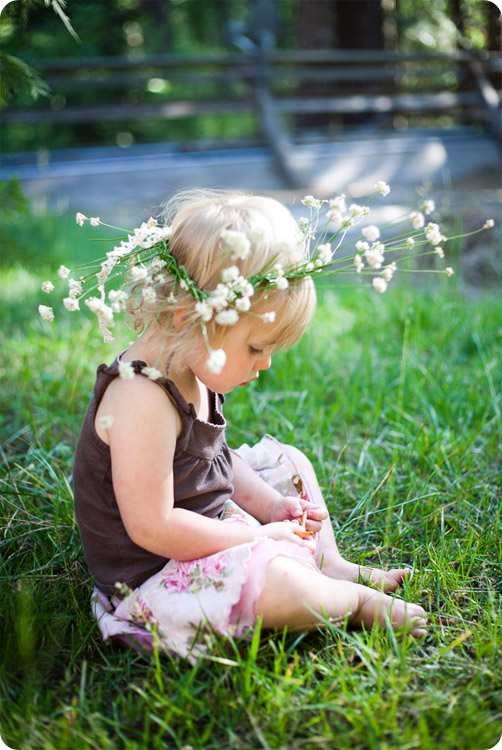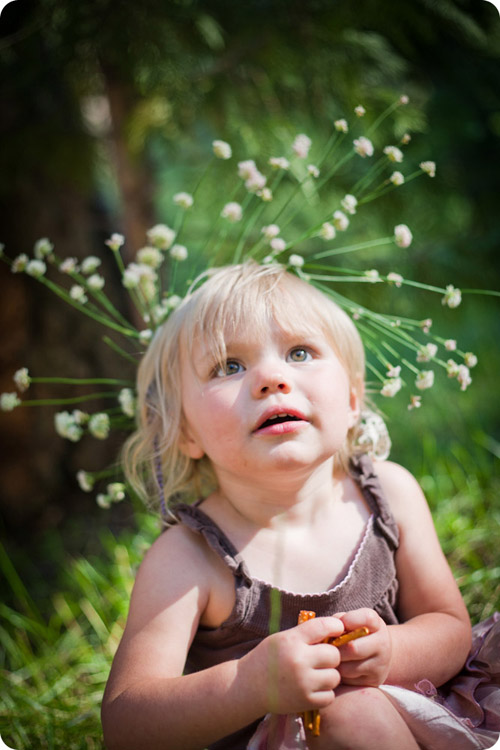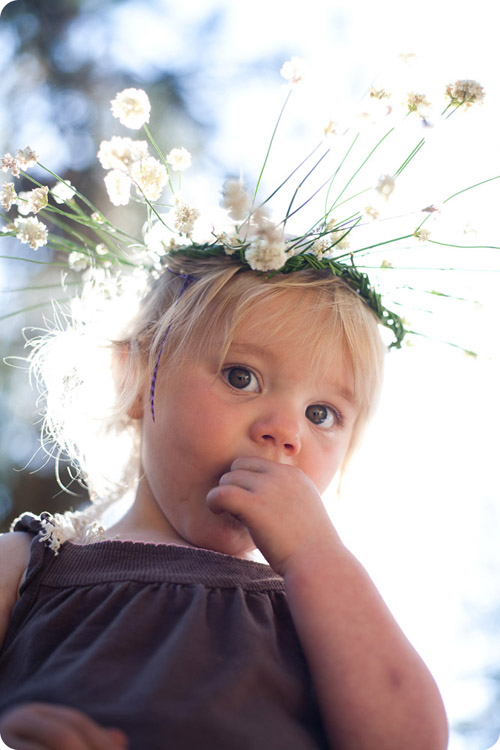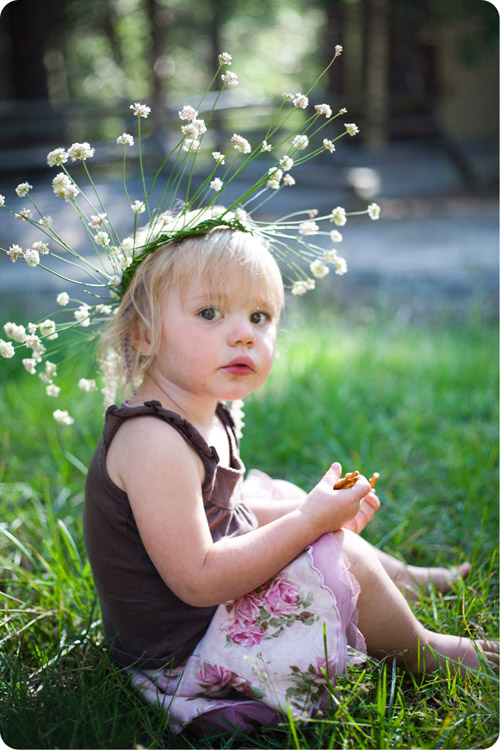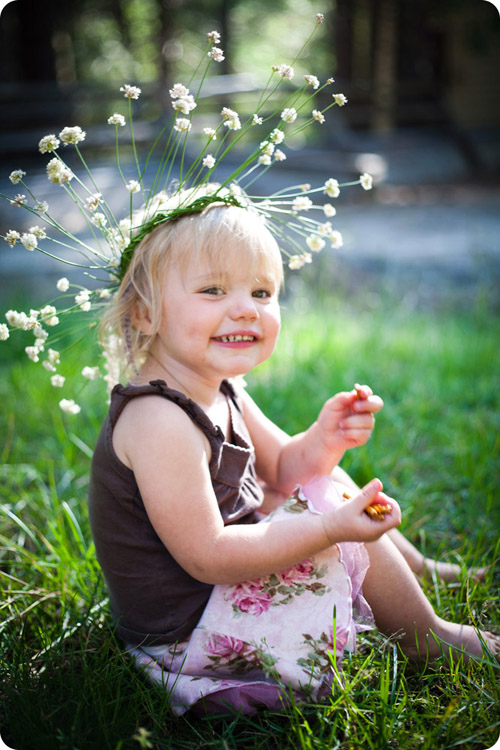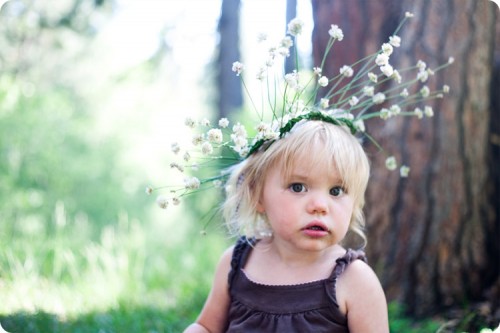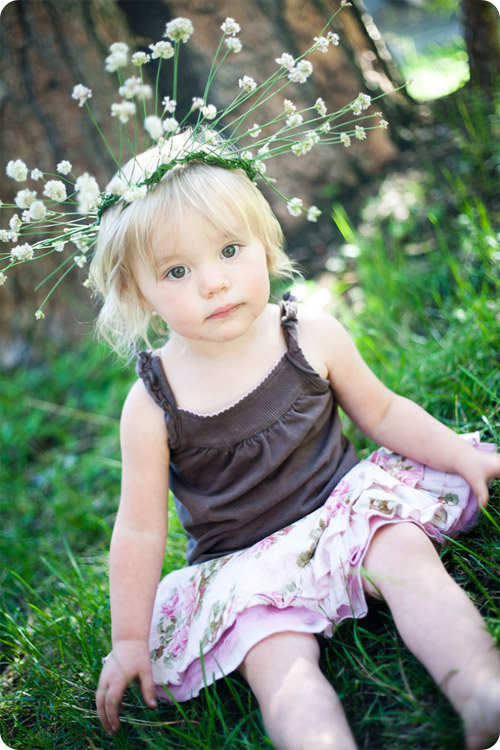 The photo shoot didn't last very long. Fiona decided she didn't want to wear her crown any longer. I had already bribed her with food so I figured I would call it a wrap.