DIY: Braided Bohemian Headband
Another headband tutorial! Be sure to check out the Single Strand Lace Headband and Double Strand Lace Headband. For this tutorial this is what you will need.
Materials:
20 inches of three types of lace or ribbon. You may want to double up if one of your strands of lace or ribbon is significantly narrower than the others. As you can see in the picture I used two strands of the narrowest type of ribbon to even out everything.
Scissors
2.5 inches of elastic
Sewing Machine (glue will work also)
EXTRAS:
If you want to make the flower extras you will need. A silk flower, a button, some extra ribbon, a couple of wooden beads, and a crocheted doily. I purchased all my items from JoAnn's Fabrics.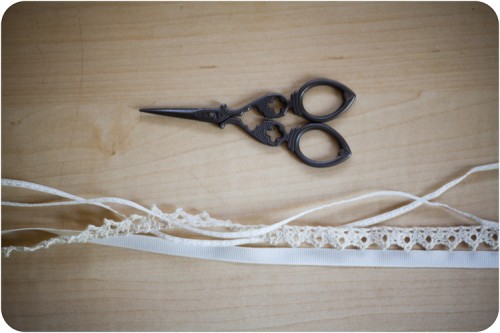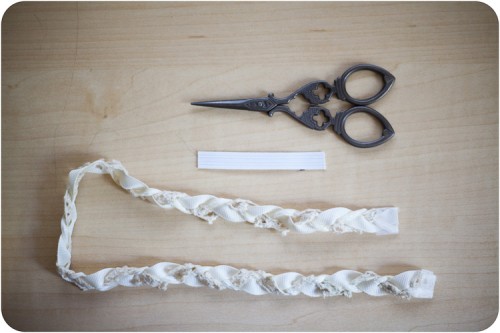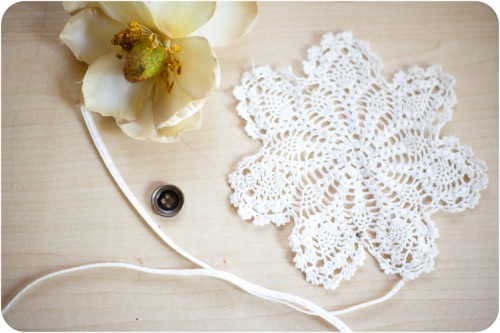 Ok, Lets get started! Tape your three equal lengths of ribbon and lace to a flat surface.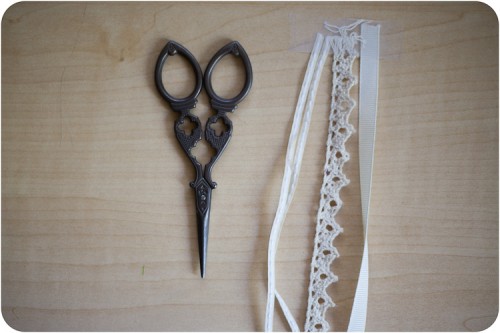 Braid the lengths and tape them together at the other end. The length of the braid should now be around 18 inches. Pull the taped ends off the table and fold it around the end of the braid so both sides are now taped.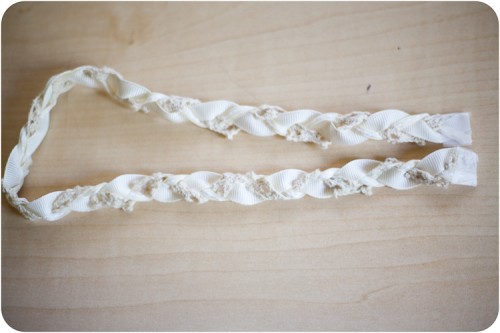 Sew the ends of the braid to either end of the elastic. If you have a sewing machine make sure you do two rows of stitching on each side for the extra reinforcement.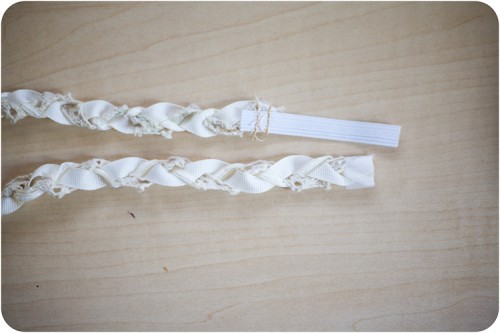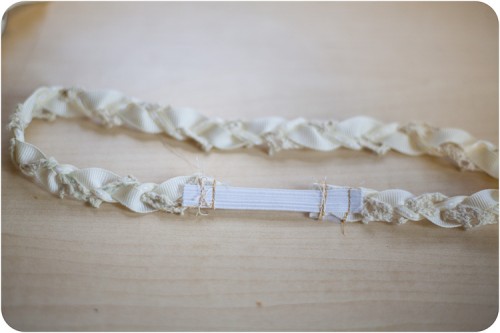 Once you have done this you can add some ribbon around the outside of the place where the braid and the elastic intersect. As shown in this picture.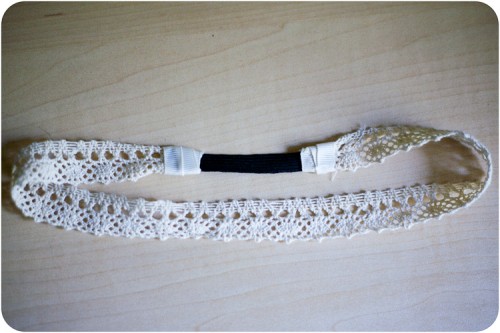 Now you have a beautiful braided headband. If you want to add the flower so it looks just like the picture here are the instructions for the extras.
Take your silk flower apart. Pull the center from the petals and carefully separate the petals.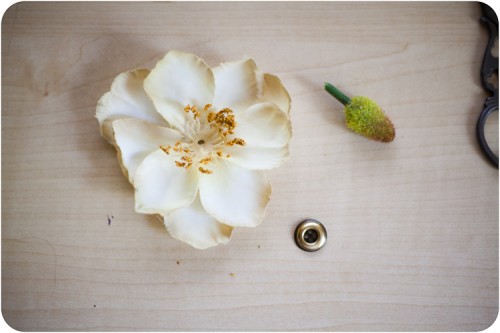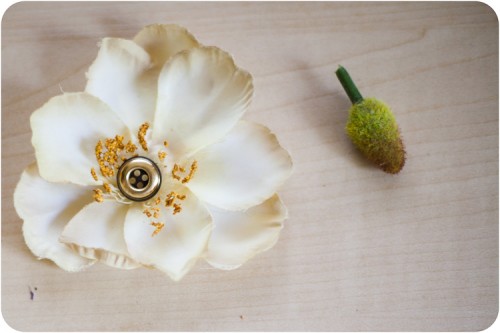 Fold up the doily and as you sew the button through the hole in the center of the flower also sew the doily to the back.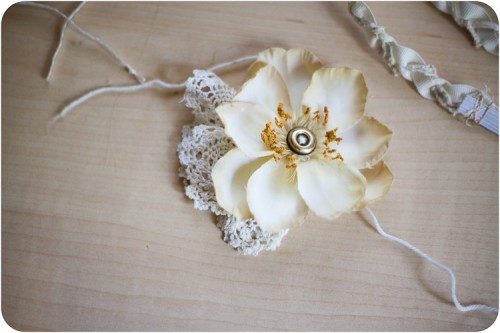 Also sew your extra pieces of ribbon to the back. I threaded a few wooden beads onto the ribbon and tied the ends before I attached the ribbon.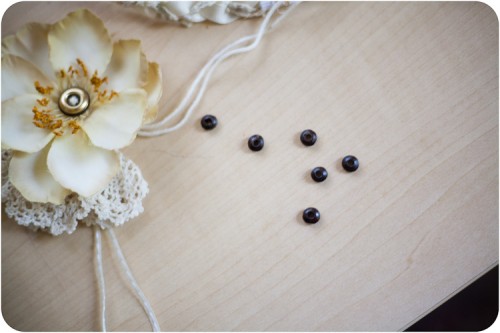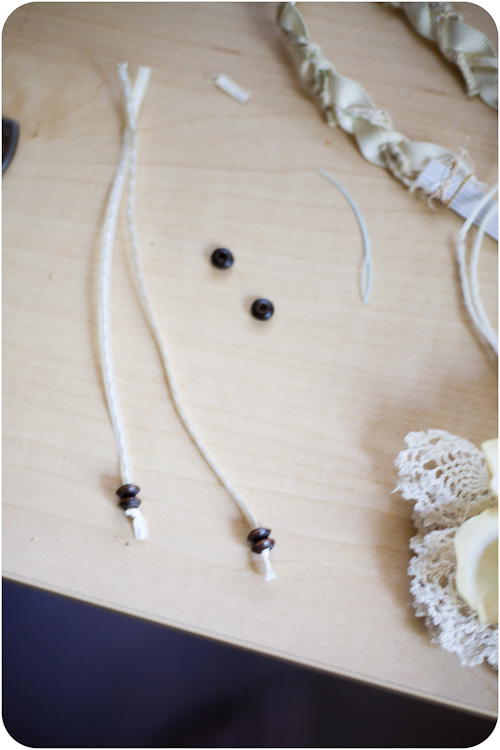 Once you have attached the doily and the ribbon to the back of the flower tie all of your extra frill to the braided headband.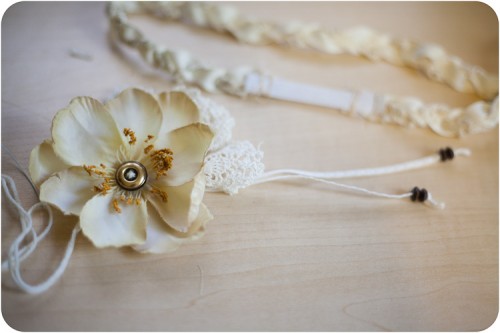 Wear and enjoy!