DIY: Double Strand Lace Headband
Today's headband DIY is how to make a Double Strand Headband. This headband is made almost exactly the same way as the Single Lace Headband.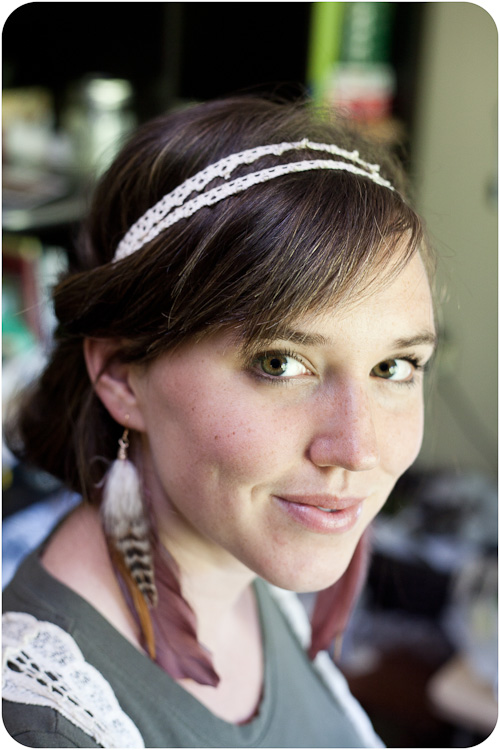 All you need is 36 inches of lace or ribbon 1 inch width or narrower. I used 1/2 inch width lace from Joann's Fabrics.
3 1/2 inches of braided elastic 3/8 inch width or larger.

Cut the lace so that you have two strands that are 18 inches long.
Lay the end of one length of lace over the other as the picture shows.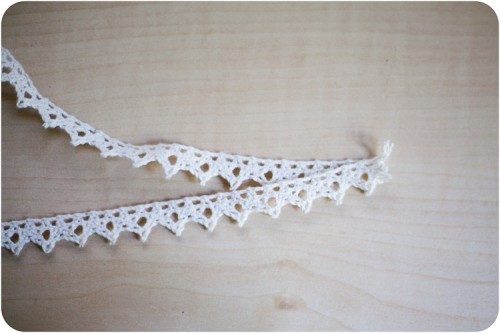 After you have the ends lined up lay the elastic over the top so they overlap by 3/4 of an inch or so.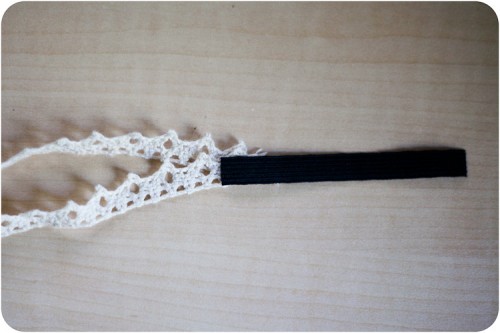 Then with a sewing machine or by hand stitch across the two layers of lace and the elastic. I went over my stitching three times and then added a second row of stitching to reinforce the headband. Lace has a tendency to unravel.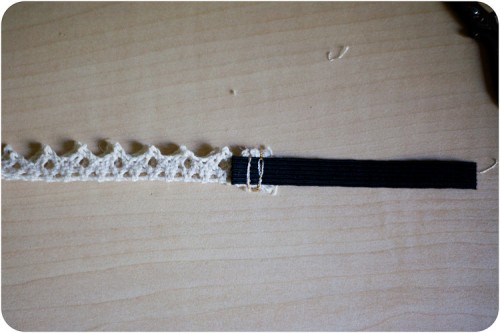 After you have sewn one side do the same to the other side. Make sure that you straighten out your lace. Here is the finished look.
I leave mine this way because usually the elastic and stitching are hidden by my hair. However if you want it to have more of a finished off look you can hot glue ribbon around the area where the lace and elastic are stitched together.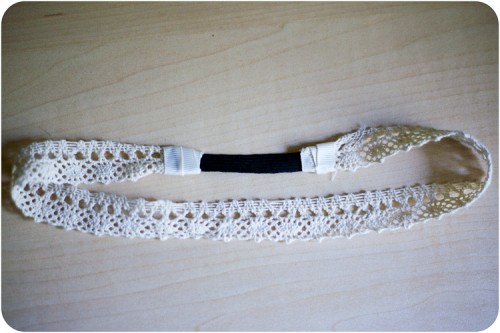 If you want to try a new easy Boho Hairstyle (TUTORIAL HERE) all you have to do is put the headband on top of your hair (while your hair is down) and then grab your hair at the back and tuck it into the headband. The messier the better!