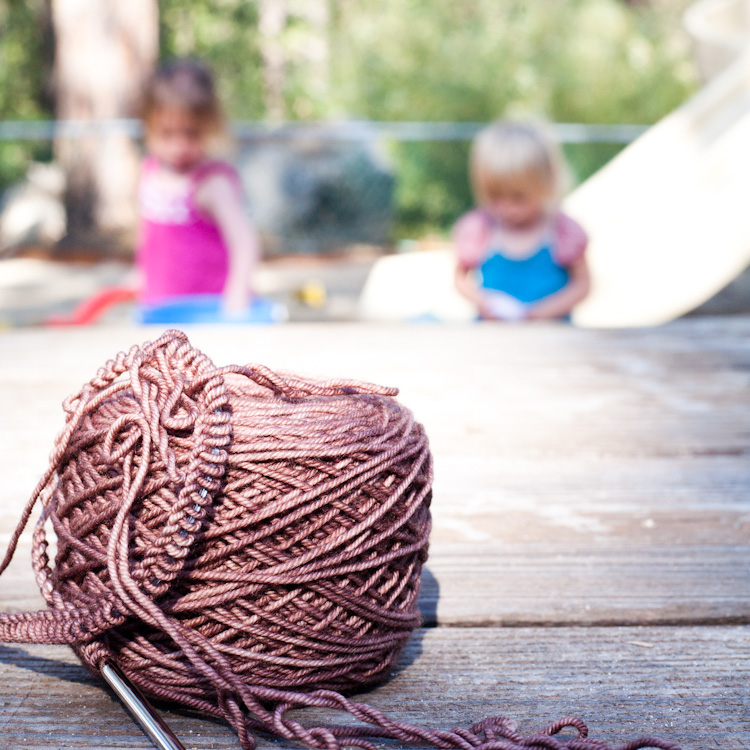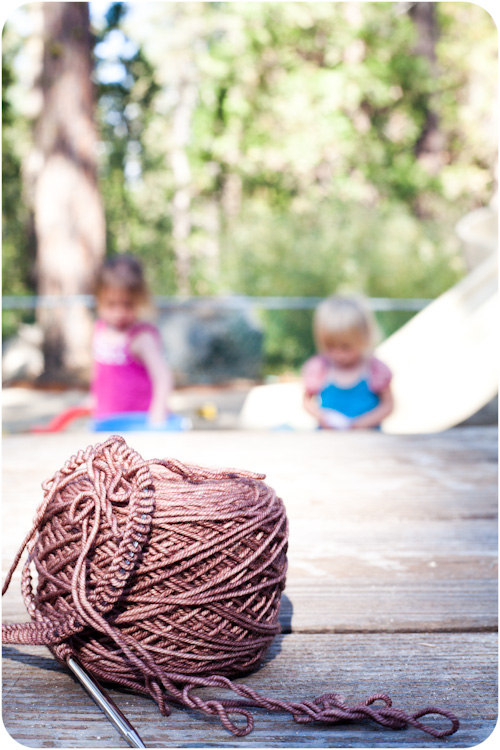 Some days the only time I can find to create is while I am at the park with my kids. The wonderful thing about the park (ours has sand) is how it lets children create. Everything they can imagine is possible. They have structures that can become forts or castles. Sand that can become, food, buildings, roads and construction sites. The sky is the limit. I have been trying to encourage creativity in my children. It takes some risk because it usually results, like everything else, in a big mess. However, I know this is so important to their development because of how big of a piece of my life it is. I create daily in many different ways and I don't want to stifle my little ones in an area that I put so much time into.
My daughter was making me pies, or cookies, out of sand and I suggested decorating them with the lichen and sticks around the park.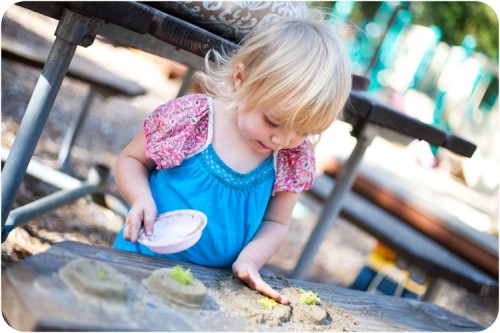 She had a great time "Cake Decorating."
More and more I am trying to let go of my fear of "mess" and give my kids time to be creative. Coloring, painting, and building are amazing ways to allow your child the freedom of creativity. I have also noticed having that focused time calms them down.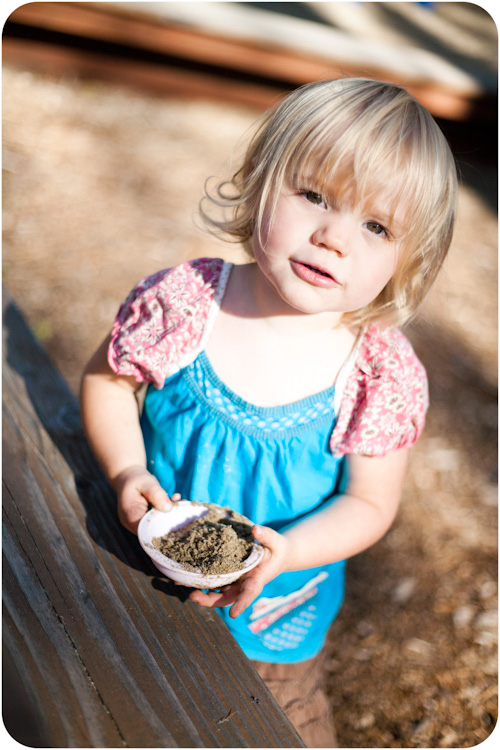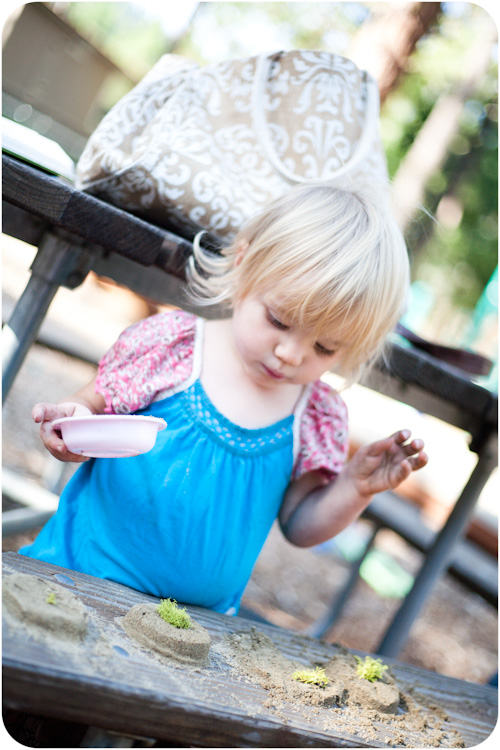 Allow your children (or yourself) to make a mess and be creative. You will be surprised at them and what they discover…and maybe it will give you new inspiration for your own crafting and art.
Here is an example of how my artist friend was inspired by her daughters art to make a few children's paintings. Michal did a post on how children are vulnerable and therefore are more free in their creativity. You can also see examples of her daughters art HERE and then the art it inspired Michal to paint HERE.