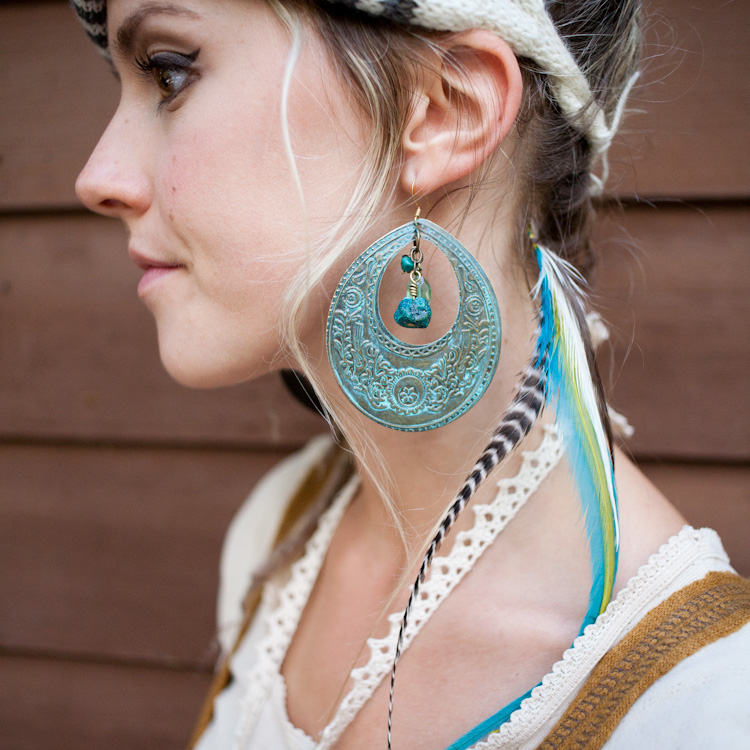 Feathers have been all the rage this last summer and they do not seem to be disapearing as fall enters the picture. As you enter this cooler season, that is full of costumes, gifts, and parties, here are a few DIY's to get you all feathered up.
This tutorial makes putting feather extensions in easy and affordable. Check out this trend without having to drop a wad of cash at your local salon.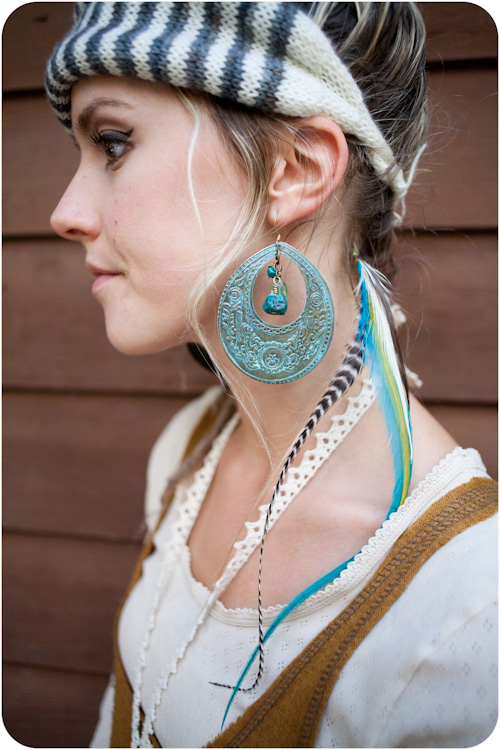 These alabaster peacock feather earrings are simple and inexpensive to make and so elegant looking. You can buy lots of feathers and make these as Christmas gifts as well as for yourself.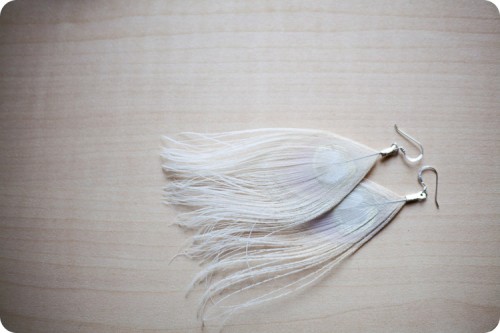 Try out this easy chic tutorial and make yourself a few of these trendy hair pins to wear to all the holiday parties you will be attending. Or make them as gifts.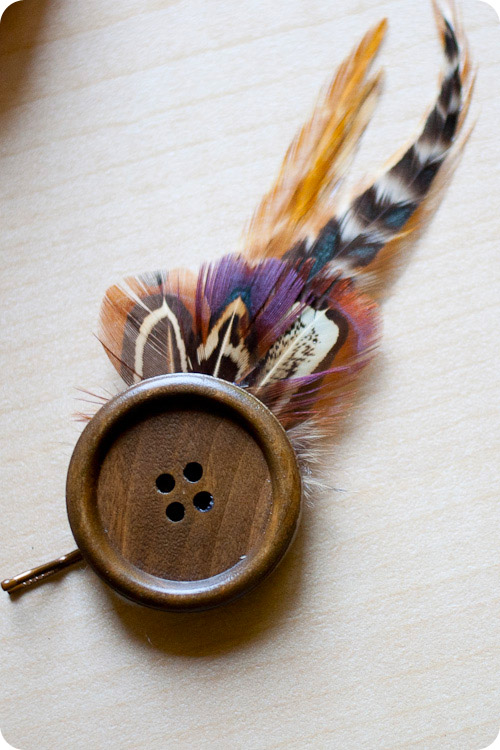 There are links in the Feather Extension Post to where you can find feathers for a reasonable price.