Abigail Hood Knitting Pattern Release
As I was getting ready to post this pattern I started looking back to see when my last pattern release was…it has been over a year. So that begs the question, what on earth have I been doing for the last year? I had a baby, which is the best excuse…right? Anyway, I am finally back to it.
So with no further delay here is my newest knitting pattern…the Abigail Hood. This adorable hood feels as though it has jumped from the page of your favorite Austen classic. It fits comfortably over long hair or short and covers the ears for a little extra warmth. The loose construction of the body of the hat allows air flow for warmer weather. Enjoy the larger size for a looser look or the medium for the more fitted feel.
NOTE ON YARN: These hats were all knit up in Malabrigo Twist. This yarn is AMAZING! I absolutely love it. It is 8ply, heavy worsted, 100% marino wool. Basically incredibly soft and squishy and it stretches beautifully. You can use another heavy worsted or aran weight yarn but to achieve the closest look to the pictures, pick up a skein of Malabrigo Twist at your friendly local yarn shop. Colorways pictured are Applewood, zinc, and purple mystery.
There are three sizes included in this pattern.
Large: fits a regular adult head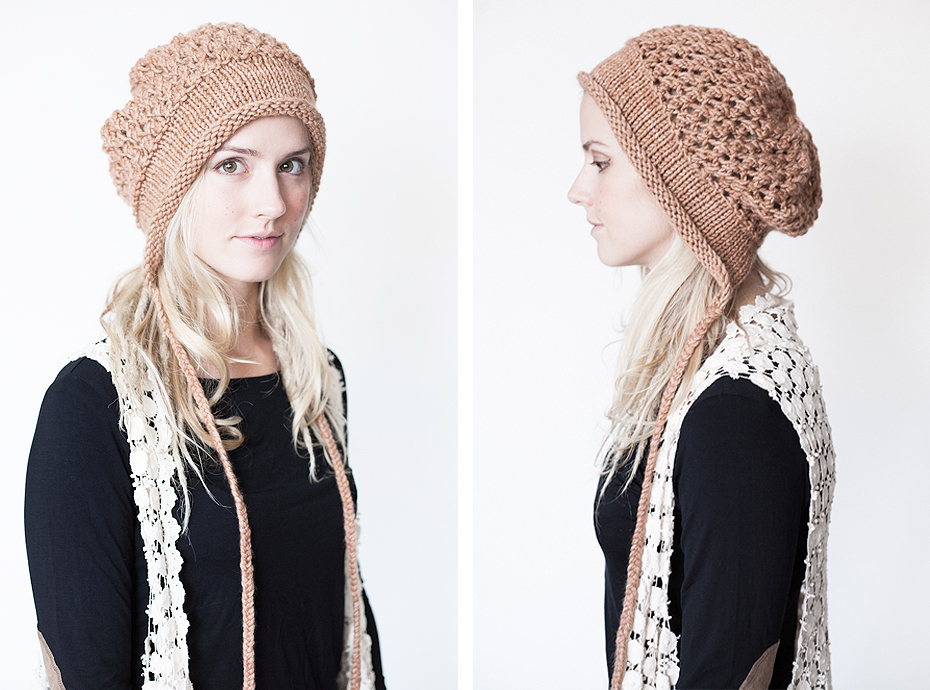 Medium: fits a child/ teen/ small adult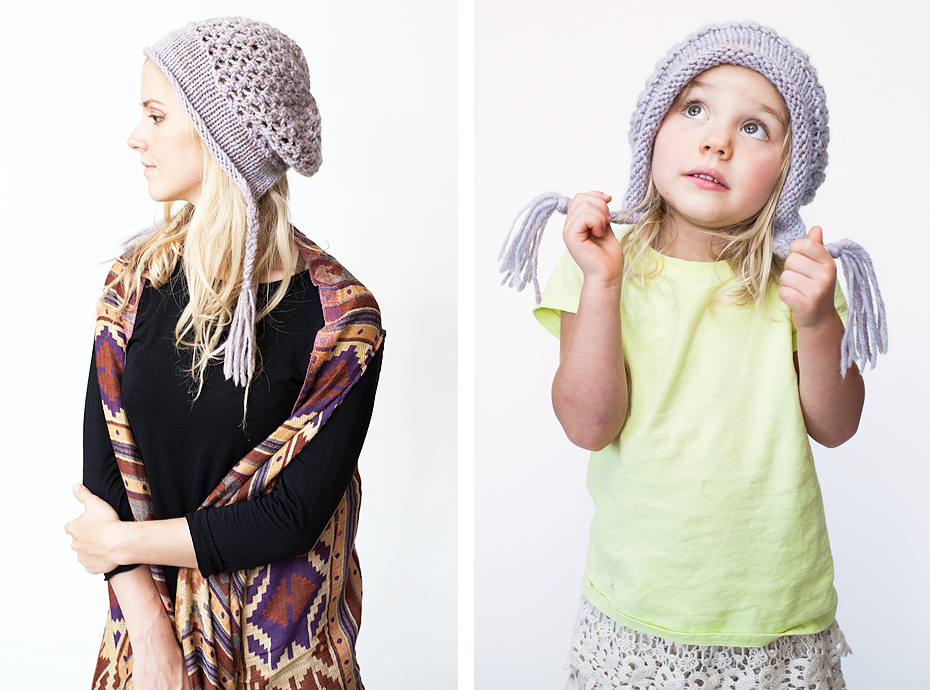 Small: fits a baby/ toddler/ small child