DIY: Removable Stitch Marker Gift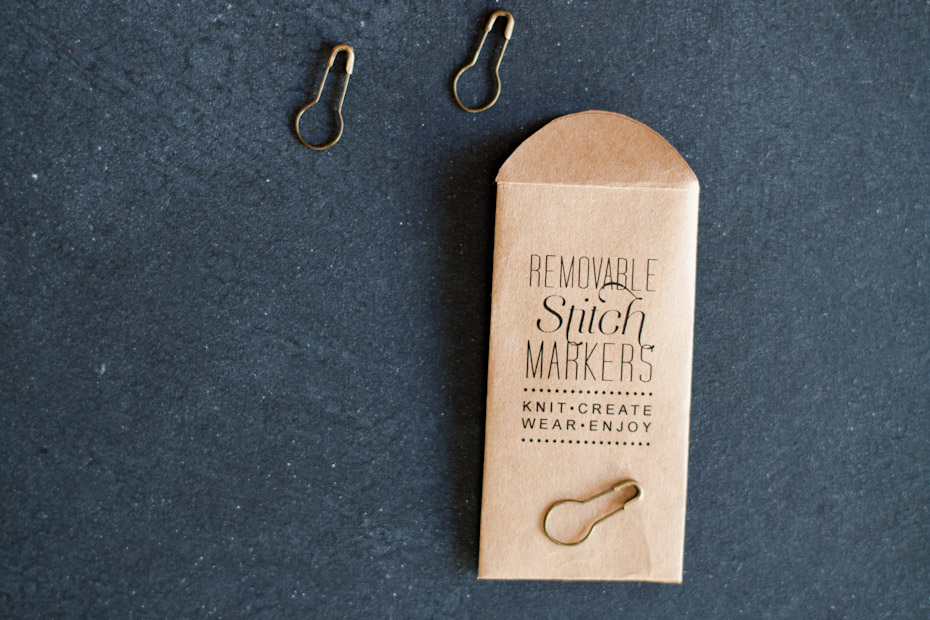 I have never been a big user of stitch markers, until recently when I have been working on larger projects that involve colorwork or more intricate stitch work. If I ever needed any I would simply make tiny yarn rings out of another color and use those. The difficulty with yarn stitch markers is they aren't removable and they are easy to loose in your work. I often found myself knitting them in and having to cut them out and then make new ones. One day I used paperclips and they worked great! They were removable and served their purpose. I have stepped up the quality once again with these little safety pins I found on ebay. I bought 100 for $3 or so and they work great. I don't know how large of needles they will work up to probably a US size 9 (5.5mm) maybe larger. Anyway I am giving them as gifts to a few knitter friends and I wanted to make some cute packaging for them.
I created a tiny envelope template and thought I would share it for free. You can fill this envelope with gold colored paperclips (very fancy), or you can purchase these safety pins online, or you can fill it with any other type of removable stitch marker you wish to fashion for your friends. It is a bit more time consuming than purchasing envelopes but they are really cute and tiny. You can refer back to my DIY: Brown Paper Label for the particulars of printing on paper from an old Trader Joe's bag or any paper grocery bag. I used the same principle for this project. Click on the image below to download the envelope as a PDF.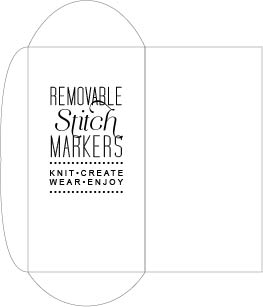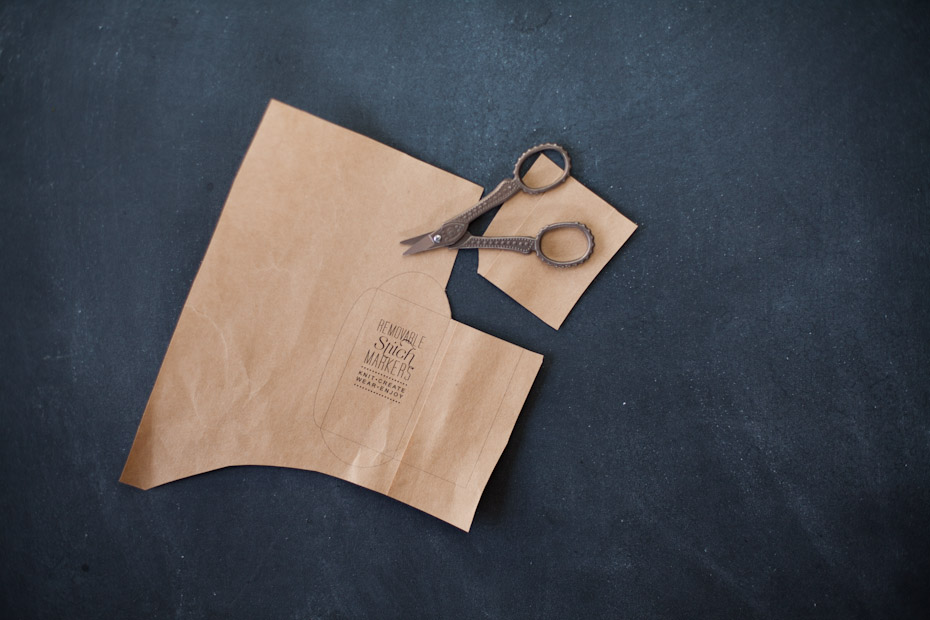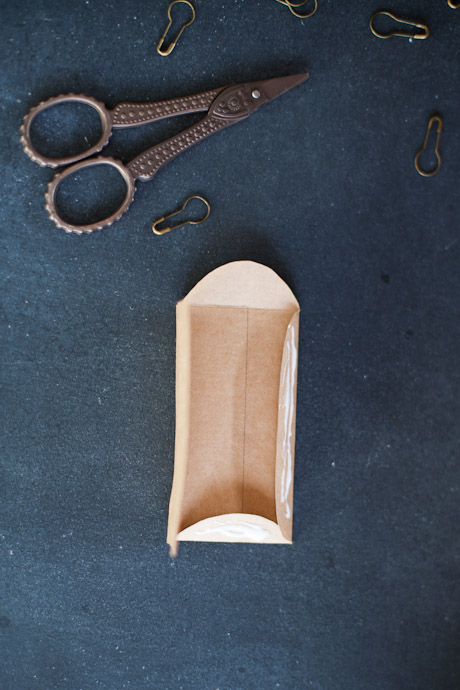 Print the template on your 8.5 by 11 sheet of brown paper. Cut out the template and fold on the lines. Then glue the bottom and smaller side tab. Then fold over the larger tab leaving the top flap open.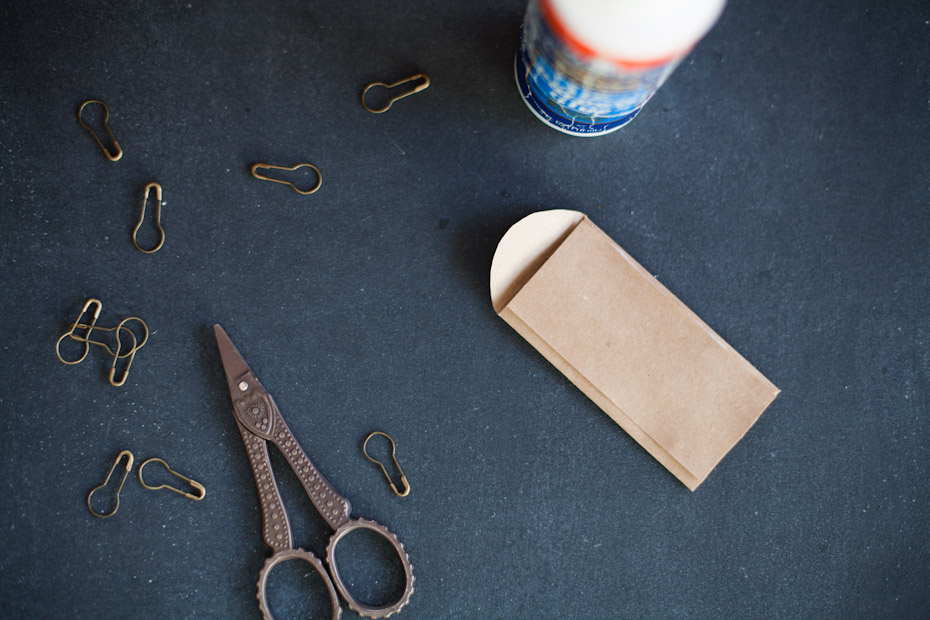 Now you can stuff your envelope with stitch markers and seal it. You can use a tiny piece of double stick tape to seal the top or you can glue it shut when you have put the stitch markers in it. Either way this is a great way to package stitch markers for a gift.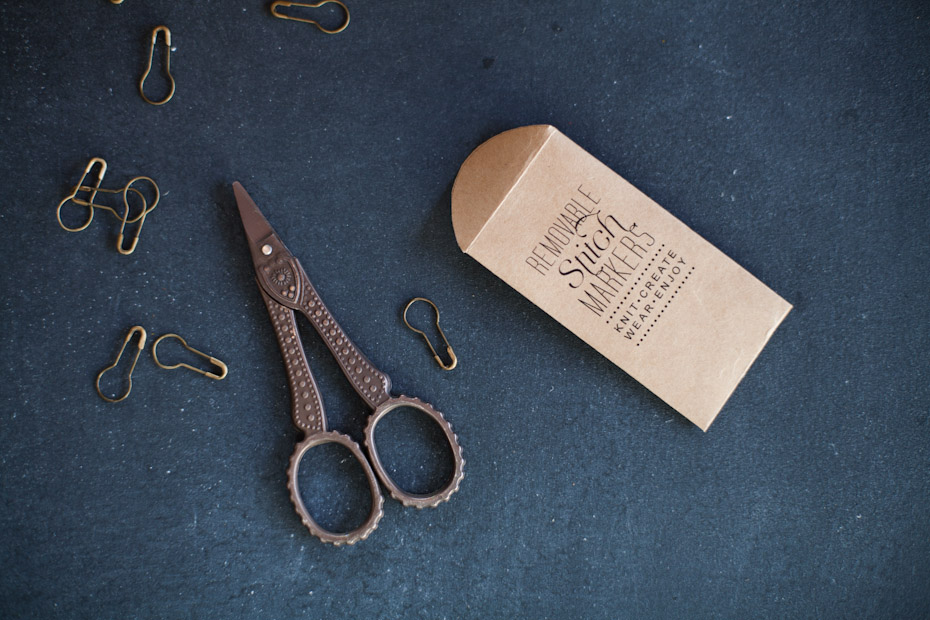 I used these cute coil-less safety pins that I purchased on ebay. You can find them HERE. They are fantastic. I don't know if they are as practical as some of the ring stitch markers but they are removable and look nice. My knitting sits around a lot so it is important to me that it looks nice as it sits neglected on my dresser. Here is a hat pattern I am working on, I am using Malabrigo Arroyo in two colors. It is such great yarn. I will post pictures of the finished design as soon as its ready.